Well, seeing as how they did not start 0-5, it looks like Kobe will not honor his word of contemplating un-retiring to play with LBJ. Anyway, the Lakers have looked better in their past few games without Rajon Rondo, earning a few wins in a row.
For San Antonio, one of their two wins came against this Lakers team, which we'll expand on later, and DeMar DeRozan is looking comfortable in his new digs. That's a great sign for this team, who was able to trade Kawhi for another star.
The moneyline for the Lakers is at -108, and the Spurs moneyline is at -112.
Lakers at Spurs Odds
Spread: SAS -1.5
O/U: 230.5 (They scored 285 points last time they met, bet the over!)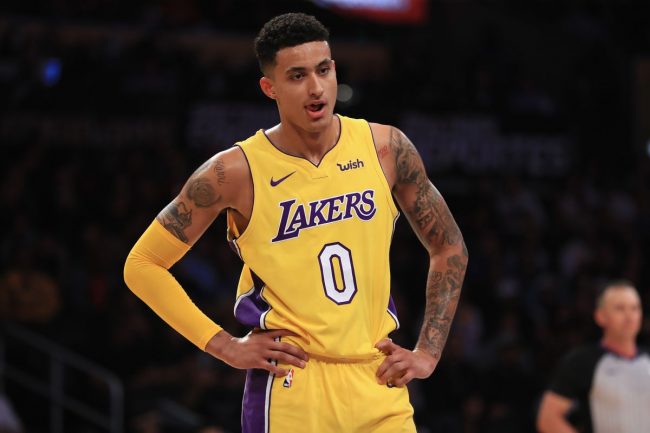 Lakers at Spurs Head-to-Head
It was five short days ago that these teams last met. The Spurs beat the Lakers 143-142 on a Patty Mills game-winning jumper after LeBron missed a pair of clutch foul shots. The offense for both sides was nuts, and it was LaMarcus Aldridge (37-10-5) and DeMar DeRozan (32-8-14) carrying the Spurs past LeBron (32-8-14) and Kyle Kuzma (37-8-3). Yeah, DeMar and LBJ had identical stat lines. That bodes well for the SAS.
Lakers at Spurs Stats
Lakers:
LeBron is leading the Lakers, averaging 25.8 points and 8.6 rebounds per game thus far. He is also averaging 9.2 assists and 2.0 steals per game, shooting just south of 48% from the floor. Switching between as a starter and a sub, Kuzma is averaging 20.4 points per game and has been fantastic. It's also worth noting that Lonzo is shooting 49% from the floor through five games. IMPROVEMENT!
Spurs:
DeRozan has been very good in his first year in San Antonio through four games, averaging 26.5 points and 7.8 assists per game. With all of the point guard injuries, he has had to handle playmaking duties. Aldridge is right behind him with 21.3 ppg and 12.5 rpg, as well as averaging 1.5 blocks per game, something big for this team. Belinelli is leading the bench with around 11.0 points per game
Lakers at Spurs News
All eyes will be on Rajon Rondo, who will be set to return from his suspension tonight, while Brandon Ingram has one more game to serve. Lonzo Ball should remain the starting point guard, as he and LeBron seem to mesh better, but that is Luke Walton's call.
For the Spurs, it'll be how they play defensively against the Lakers after allowing an un-Spurs-like 142 points in the last meeting. It'll be fun to watch them duel again.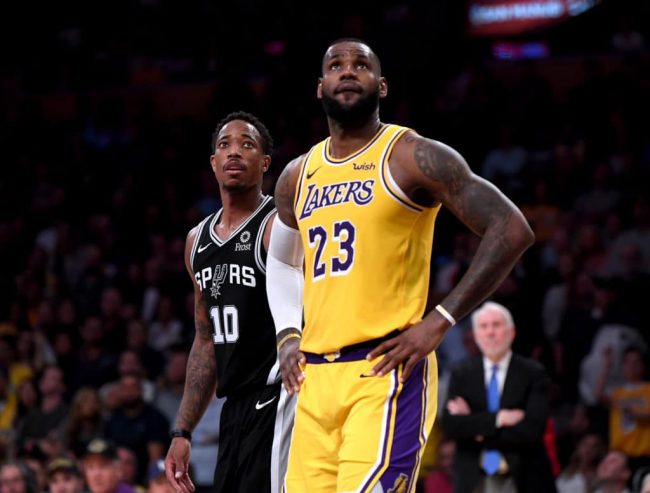 Lakers at Spurs Predictions
This isn't a very bold prediction, but LeBron will post a triple-double. Lonzo is going to hit four threes, and Rondo will play south of 20 minutes in his season debut.
For the Spurs, LMA and DeRozan will go for 60 points, 20 rebounds, and 15 assists combined to lead the team to a hard-fought win.