It has been quite a fifteen-day beginning for the 2018-19 NBA season, which sees just one team still remaining undefeated. That team would be the Giannis-led Bucks, who have not been defeated by any team around the league yet. They've been fun to watch since day one, and they're still just getting started. Today's topics are about unheralded rookies and how they have started out.
New PG in Phoenix
We start in Phoenix with Elie Okobo, who is getting the golden opportunity to make his first start on Wednesday night in place of Isaiah Canaan (ankle). In 31 minutes of action, his first extended run, he posted an 18-5-7 line, including hitting three of six shots from downtown. The 21-year-old French guard has a lot of upside, and this is a golden opportunity for him to show what he has. Should he show that he's legitimate, he could keep the job and play next to Devin Booker when he returns from his own injury. Good luck, Elie.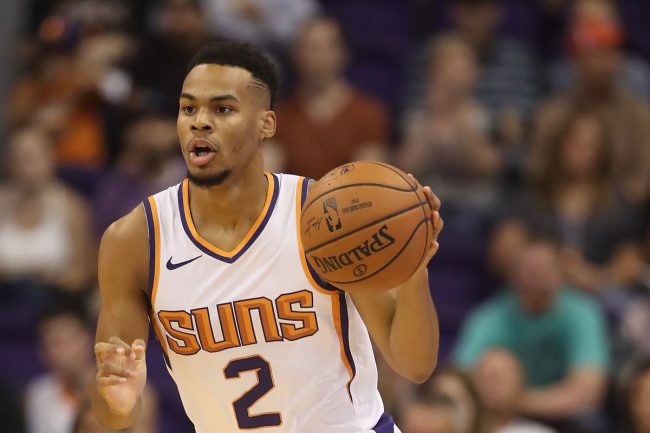 Pride of Villanova in Milwaukee
In Milwaukee, we have former Villanova March Madness star Donte DiVincenzo, who has taken over for Matthew Dellavedova at backup PG. He's averaging 8.3 points, 4.0 rebounds, and 1.6 assists thus far, scoring in double figures in consecutive games. We haven't seen him get hot for any stretch yet, but he's shown the ability to be a decent defender, and he's hit a three in seven of eight games. He's currently dealing with a left quad contusion, and we hope he doesn't miss the game against Boston coming up.
Wichita State's Shamet
A player we didn't expect to hear too much from to this point in the year, we go to Philly rookie Landry Shamet. He seems to be shaped from the exact mold that JJ Redick was also created from. A player who runs around trying to come off screens and pop quick threes. He has made 11 out of 31 threes so far, and is shooting 35% from the floor. He has played in every game, and is starting to show signs of being a bit more comfortable. With Markelle Fultz still struggling to score, and TJ McConnell falling out of favor, there is an opportunity for more with the former Wichita State Shocker. He's averaging 5.8 points, 1.2 rebonds, and 0.9 assists in 18.2 minutes.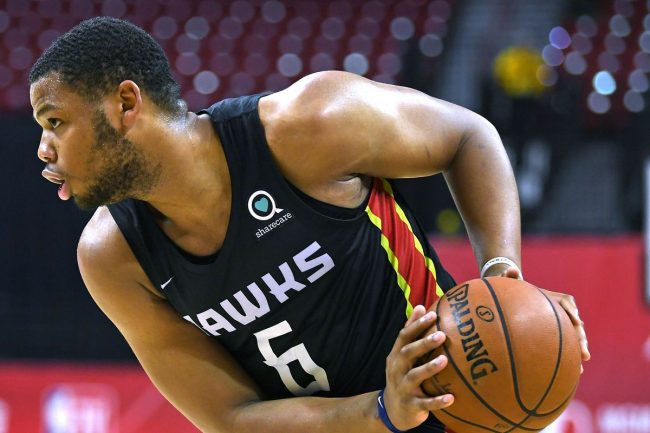 Big Boy for Atlanta
Lastly, we have another former Villanova Wildcat, Omari Spellman. The big man has played 20+ minutes in three out of the Hawks past five games, and is strutting his best stuff. He's got averages of 7.3 points and 4.5 rebounds per game. The 6'9, 250-pound forward is a terrific outside shooter, as we saw when he hit four of five shots from beyond the arc against the Cavs on October 21. He's only hit three shots from downtown on the other five games he has played in, but he will continue to get his opportunities. It's been fun to watch him, and seeing as how he is flying under the radar thanks to Trae Young's presence, he is only going to get better from here.