Aside from Victor Oladipo, who has continued to impress with his 22 points, 5.9 rebounds, and 4.4 assists average, the Pacers have lacked consistency. Myles Turner is not putting up the numbers that you'd a expect a player who makes as much as he does to put up. Sixth man Domantas Sabonis is second in scoring.
For Chicago, it seems they have a superstar in the making in Zach LaVine, who nearly ended up with the Kings this summer. At 2-6 and the youngest team in the league, it's all about progression. The moneyline on the Pacers is listed at -290, while it's at +260 for the Bulls.
Pacers at Bulls Odds
Spread: IND -7
O/U: 213.5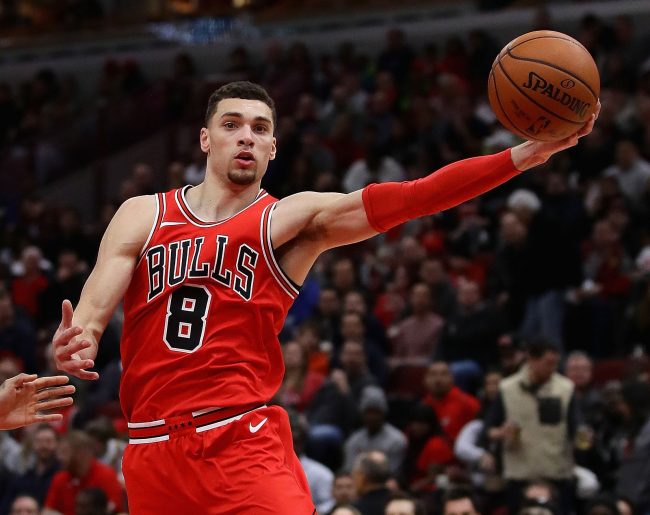 Pacers at Bulls Stats
As we mentioned above, it has been another stellar beginning to the season for Victor Oladipo, who is not getting too much help behind him. There are five other guys averaging 10+ points, but Sabonis leads the group with 14. A bunch of guys averaging 11 points per game is not going to help win ballgames for Indiana. They do impress with 23.4 assists on 43 field goals per game on average, however, and it's the ball movement that makes them so successful.
Two words for Chicago: ZACH LAVINE! Averaging 28.1 points on 58% shooting, plus 5.1 rebounds and 3.6 assists per game have him as one of the league's biggest surprises. Jabari Parker has been iffy on the defensive end, but is second on the team with 14.6 points and 6.4 rebounds per game. Antonio Blakeney is averaging 11 points per game off the bench, while rookie Wendell Carter Jr. is posting 10.8 points, 6.3 rebounds, 2.6 assists, and 1.75 blocks per contest.
Pacers at Bulls News
Indiana has not been making any headlines of late, but this matchup will be fun because it will feature the Holiday brothers.
Don't expect rookie G Aaron Holiday to play much, if at all, for Indiana, but it'll be cool to see him watch his brother from the bench. He's appeared in five games, but only averages 3.2 minutes. If/When Cory Joseph is dealt this year, he'll get his chance. For Chicago, Zach LaVine is the guy to watch. Will he have another massive performance? Will he go for 30+ yet again? He has been a bucket getter all season, and we shouldn't expect tonight to be any different. Bulls point guards have been inefficient this year, so we'll see if Payne or Arcidiacono can have a solid performance.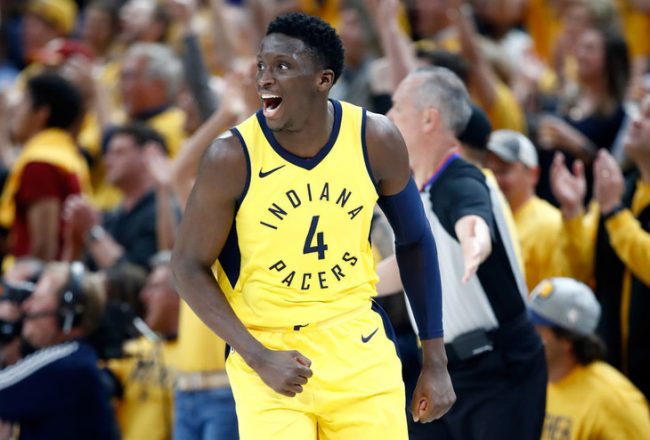 Pacers at Bulls Predictions
This is a game where Victor Oladipo is going to absolutely tear it up. He's been torching defenses of late, and Chicago allowed 149 points to the Warriors two games ago. They do not play much of it. LaVine will go for 35+ points, but a lack of help will give Indiana the win. They will cover the -7 spread.
Take the Pacers -7.