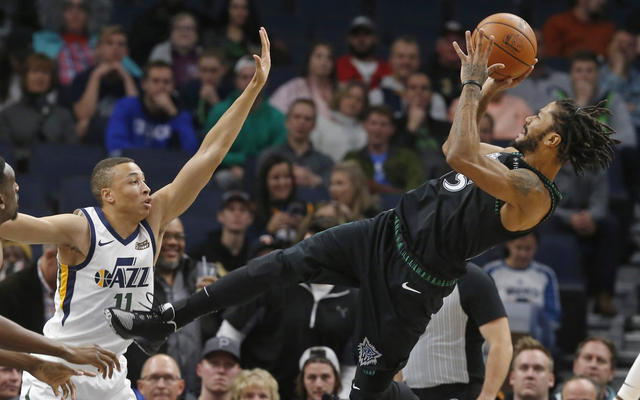 Let's be honest here for a minute. Seeing Derrick Rose's 50-point night was absolutely nuts. He was dominant from the outset, yes. But are we really all that surprised by how he performed? It may have been the first time in seven years that he managed to score 40+ in a game, but with his mindset of being aggressive and attacking the basket regularly it was only a matter of time.  Add in a night where he got to shoot 30 times, and it makes sense he could do something historic.
The 2010-11 NBA MVP looked as good as he ever has in his career on Wednesday night when he scored 50 points and blocked Dante Exum's game-tying shot against the Jazz. He was hitting from the outside, and scoring against the reigning DPOY in Rudy Gobert. He was doing all of this like it was no problem. One thing was for sure on this night, and we'll hashtag it: #NoJimmyNoProblem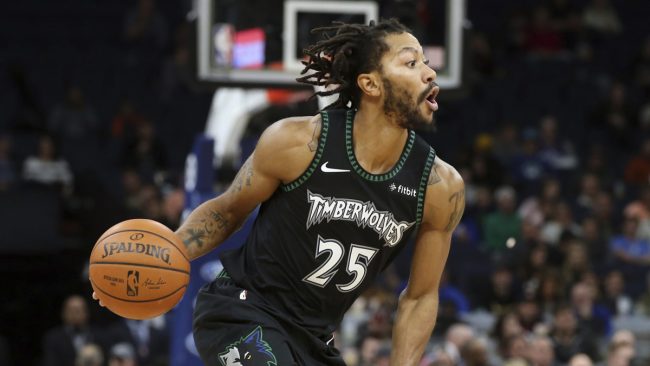 The interesting part of Rose's story continuing on 10 years after his rookie season is that when Utah cut him following his trade from Cleveland last year, it was not expected that any team would pick him up. We did not expect the Wolves, who seemed comfortable with Tyus Jones and Aaron Brooks as Jeff Teague's backup, to go scoop him up. But Rose's coach in Chicago, Tom Thibodeau, decided to bring him in. He averaged 6.0 points per game in nine regular-season appearances but managed to score in double-figures in four of the team's five games during a 4-1 series loss to the Rockets.
Perhaps people forgot about his effectiveness in that series coming into this season. And when Jimmy decided to say he wanted out and would miss some games, this was the perfect time for D-Rose to take a lot more minutes on. He has played at both the one and two guard spots, and Thibs is using him to cover specific guys on defense too, showing a lot of faith. Aside from a 28-point performance against Dallas, he has not topped the 20-point mark. But making his first start of the season, something special was brewing.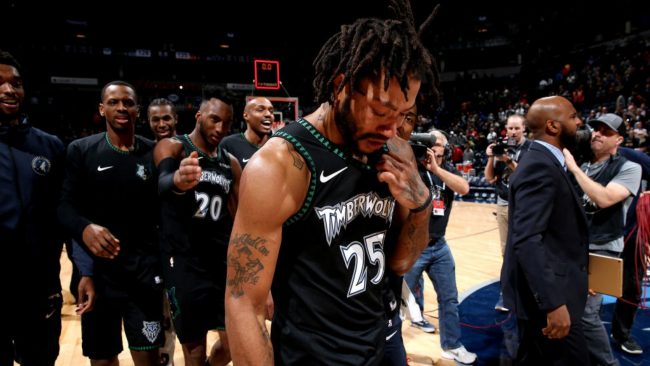 On his big night against the Jazz, his first start since he was in Cleveland at the start of 2017-18, he shot 19-31 from the floor (4-7 from three, 8-11 from the line), grabbed four rebounds, dished six assists, and had a steal, plus the game-sealing block. He was just going full-speed ahead all night long. Nobody was able to contain him, and there was just no stopping it. This was a little reminiscent of Kobe's 60-point farewell against the Jazz, where they just could not stop something historic from happening once it was underway.
He scored 19 points in the third quarter, and 15 more in the fourth quarter to make the magic happen. He left last night's game with an ankle injury after just 4:43 of action, so we hope to see him back in action soon. Keep going, Derrick!