Chicago is coming off of an incredible week in which they dominated the Bills in Buffalo. Four interceptions, including one pick six by Leonard Floyd, led the team to victory. The Lions are coming off of a troubling loss to another division rival in the Vikings. Detroit comes into this matchup with a 3-5 record, while the Bears will be 5-3 and in the driver's seat atop the rest in the NFC North.
Lions vs. Bears Odds
Spread: Chicago Bears -6.5
Total: 45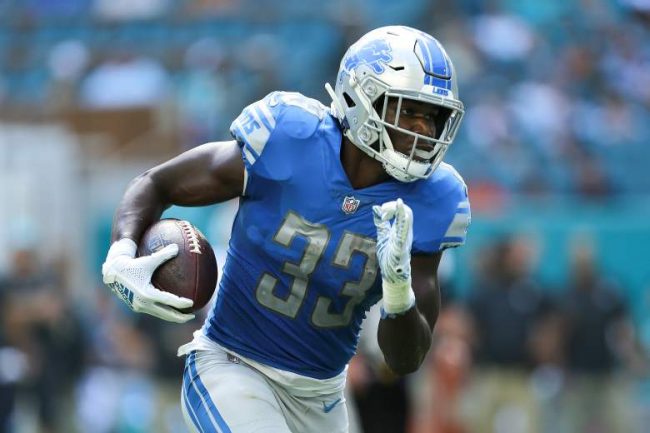 Lions vs. Bears Head to Head
Despite the odds, the Lions have been king of the matchup lately. Winning each of their three previous games. Last year in the regular season, the Lions won 27 – 24 and 20 -10. Before that, in 2016, the Lions defeated the Bears 20 – 17. All of the games have been close, but still winless for the Bears. I'll look for that trend to be bucked in this one.
Lions vs. Bears Stats
The Bears have a top ten defense and a top ten rushing attack. Mitchell Trubisky falls a little short of average thus far this season, coming in at 21 out of 32. Total offense comes in at 17th. The Lions are a bit more balanced throughout the first 9 weeks of the season, but all categorical stats fall between 18th and 21st in the league, making them one of very few teams to be below average at everything.
Lions vs. Bears News
Khalil Mack continued to be sidelined against the Bills, but that mattered little in the stunning blowout over Buffalo. Emotional leader Kyle Long is also now out for the foreseeable future with his foot injury. The Bears placed Long on the IR this past week. Much of the Lions news revolves around the Golden Tate trade. Hopefully losing a star receiver should not handcuff their offense. Just when they thought they had it figured out with a little bit of balance, now Marvin Jones and Kenny Golladay will get all the attention on the outside, while Kerryon Johnson will be the feature back. This blueprint won't be the long term answer. It's just simply not enough for the dynamic defenses in the NFL.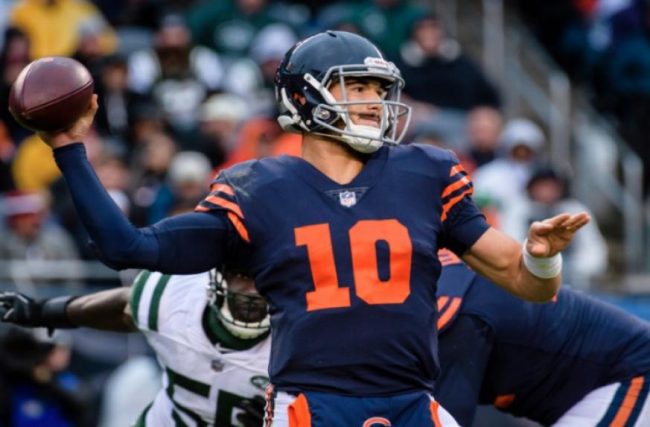 Lions vs. Bears Predictions
I think the Bears will dominate the line of scrimmage at home. Being that this is a divisional rivalry, the game will likely be decided by less than ten points. I'll take the Bears to win by just that. I'll take the Bears to win and cover with a final score of 27 – 17. I also expect that Khalil Mack will make his return in this game and his presence at home, in front of a very excited crowd, will be felt throughout the game.