For Milwaukee, the change in coaches has made all the difference. They have played great ball of late, and are one of the hottest teams in the NBA. Giannis is looking like an MVP, while they have gotten solid play from Brogdon and Bledsoe. Ersan Ilyasova's return has meant more to their success than they probably realized when they first signed him.
For Portland, their 7-3 start should not come as much of a surprise. They have been a playoff regular in recent years, and it is what the owners and fans come to expect every year. They are playing competitive and have a solid 10-man rotation for a change.
Bucks at TrailBlazers Odds
O/U: 228 (bet the under)
Spread: MIL -1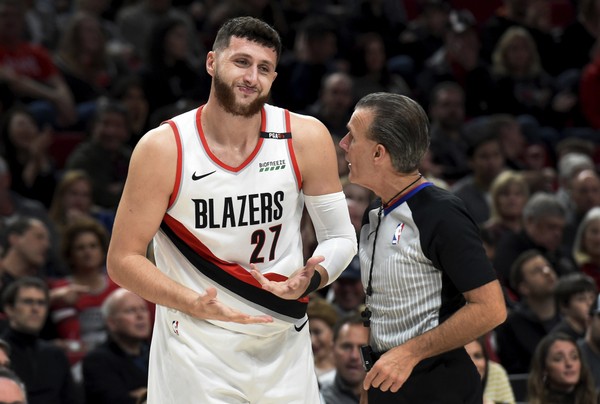 Bucks at TrailBlazers Stats
Bucks: We mentioned Giannis' hot start, and boy has he been good. 26.1-13.9-5.9 with 1.00 steals and 1.38 blocks per game. He's only shooting 10% from three though, a part of his game he is still trying to add. Khris Middleton is averaging 19 points, five rebounds, four assists, and about 1.5 steals per game. He's shooting the ball extremely impressively. Eric Bledsoe has been moving the ball well for Milwaukee, as Malcolm Brogdon has impressed in his new full-time role as starting shooting guard. It's a good way to keep both of them in the primary five.
TrailBlazers: So far so good for Lillard, averaging 28 points and six assists per game to start the season. CJ McCollum's numbers are down a bit as he's only averaging 19.0 points per game, and Jusuf Nurkic is averaging 15 pts and 10 rbs in about 24 minutes a night. Zach Collins is averaging 11 points, four rebounds, and also two blocks per game off the bench, while Evan Turner is posting a 9-4-4 line per night operating as the primary backup guard for Damian Lillard.
Bucks at TrailBlazers News
Look for Milwaukee to keep making threes at a high rate, as all Mike Budenholzer coached teams tend to do. They're making 15 per game while shooting 38% from downtown. Khris Middleton is making almost four per game, shooting 49.3%, and Brook Lopez has made himself right at home from beyond the arc.
For Portland, the return of Seth Curry to the court has paid off a lot for them. Nik Stauskas has looked as good as he has over the course of his career. If they keep playing like this, there is truly nowhere to go but up.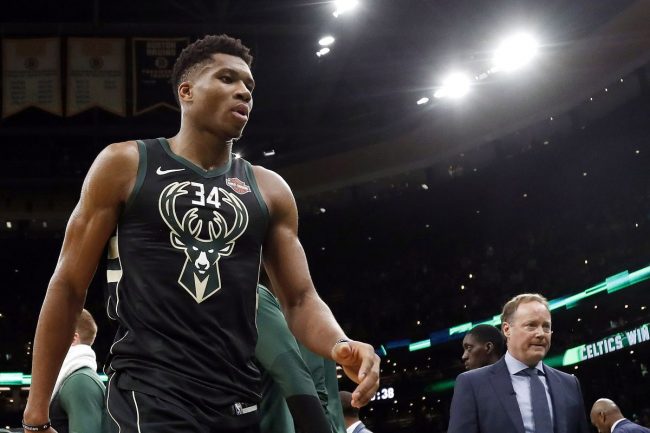 Bucks at TrailBlazers Predictions
This is going to be a really exciting contest between the teams, and one that's hard to pick a winner in. But, we're going with Milwaukee. Favored by one, all they have to do is plain and simply WIN, to cover the spread.
Dame and Giannis will go back and forth with big performances, but Giannis will get the final say tonight, as the Bucks get to 9-1!