Injuries have taken their toll in Minnesota on the young season, with Andrew Wiggins missing multiple games and all three point guards missing at least one game because they were hurt. With Jimmy Butler constantly coming and going, there is a real lack of continuity here. We are not yet sure if he's in for tonight, but this will be written with the intention that he is OUT.
For LA, this 4-7 start is pretty inexcusable. While Ingram and Rondo served early suspensions, that doesn't make things any better for them. LeBron and co. have to better on the defensive end. Now that they just added Tyson Chandler to play behind JaVale McGee, that could actually improve.
TWolves at Lakers Odds
O/U: 237.5
Spread: MIN -1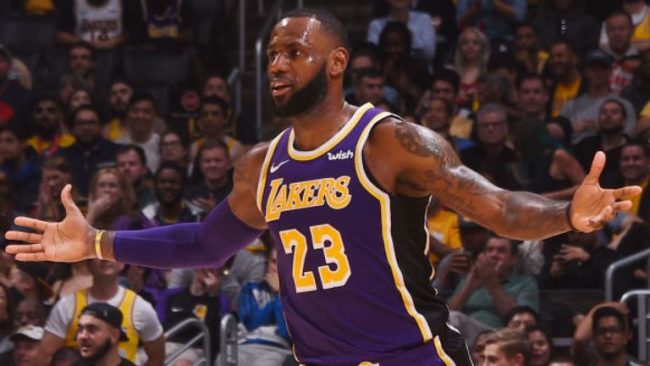 TWolves at Lakers Stats
TWolves: Jimmy Butler is leading the team with 22.0 points per game, while KAT is averaging 18.8 pts and 10.3 rbs, with 2.09 blocks per game, shooting 43% from three. D-Rose is #3 with 17.4 points and 4.6 assists per game, posting 50 in a contest last week against Utah. Wiggins is averaging 16.8 ppg, and rookie Josh Okogie has been shooting the ball very well and is averaging 11 points per game.
Lakers: As he usually does, LBJ is leading his team in points, rebounds, and assists too. He is shooting 50% from the floor and 77% from the line. Kyle Kuzma has been shooting the ball very well, as he's averaging 19.0 points per game on 49% shooting. Lonzo's rebound and assists numbers have fallen tremendously with LeBron taking a lot of his boards. JaVale McGee is averaging 3.4 blocks per game and his rim protection has been big.
TWolves at Lakers Head-to-Head
These teams met just nine days ago in Minnesota, with the Wolves winning 124-120. Butler and Towns combined for 57 points and 22 rebounds in the victory. LeBron had 29-10-8, and Brandon Ingram scored 24 for the Lakers in the loss.
TWolves at Lakers News
Minnesota is going to be in the news until they ultimately make their decision with Jimmy. It's a very awkward situation with him being there but not wanting to, and they still have not reached a solution. He will likely be constantly going in and out of the lineup to get extra "rest." That's no good. Also, D-Rose is a 50-point game waiting to happen.
For LA, let's see if their defense starts getting better. That's been the talking point on them all year, how they allow too many points and do not get nearly enough stops to stay in games.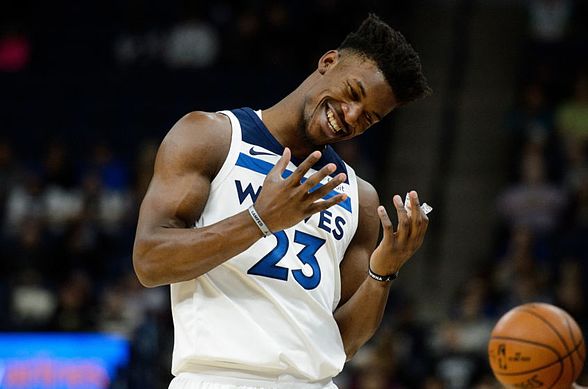 TWolves at Lakers Predictions
This game is going to be very close, but it is going to Minnesota leaving LA with their fifth win of the year. D-Rose and Karl-Anthony Towns will both have big performances.
LeBron won't have enough "help" in this one, and it'll cost him. Bet Minnesota -1.