For Houston, the return of James Harden has served to really help them win. They have gone 2-1 in the games since he came back, and Carmelo is starting to adapt to a bench role for the first time in his career. One thing we have not seen much of is Chris Paul hardly shooting the ball, something he should start doing more.
OKC has gone from 0-4, to 6-4, as their win streak has extended further. Even with Russell Westbrook out, they have continued their strong play. They took down the Cavs last night, and with Schroder running the point, they still looked solid. Steven Adams continues to grab all the open boards, while Jerami Grant is continuing to be effective.
The moneyline for the Rockets is -170, while for OKC it is +150.
Rockets at Thunder Odds
Spread: HOU -3.5
O/U: 214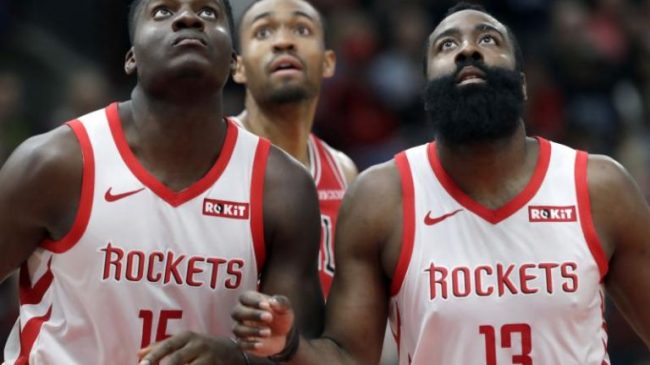 Rockets at Thunder Stats
Rockets: In the six games he has played in, Harden has looked very efficient, and like the MVP he just recently was. He's averaging 27.8-5.0-8.2 with 2.5 steals per game, and is shooting 43% from downtown. Clint Capela's numbers continue to get better, as he's become an elite rim protector, while adding more points and rebounds to his totals every night. Carmelo is averaging 15 points and five rebounds per game while shooting close to 44%.
Thunder: No Russ doesn't mean this team is doomed, as they have won each of their last two games, which only saw him combine for 17 minutes. Schroder is averaging 17 points, four rebounds, and five assists per game, shooting 42% from the floor. One issue with this team has been PG's ineffectiveness, as he is under 40% on 2018-19, and only 33% from deep. He needs to start scoring more, no doubt about it.
Rockets at Thunder News
Houston has been relatively quiet of late, with a lack of headlines being made. Harden continues to do his thing, while Chris Paul is serving as the primary playmaker for the Rockets, with Harden being the bucket getter. They will be getting associate head coach Jeff Bzdelik back in the fold once he gets everything together this month.
OKC is trying to play without Russ, but the question I have for them is why they continue to start Terrance Ferguson. He plays minimal minutes, can hardly score the ball, and is almost invisible in both sides of the ball. They need to get more efficiency out of the SG spot.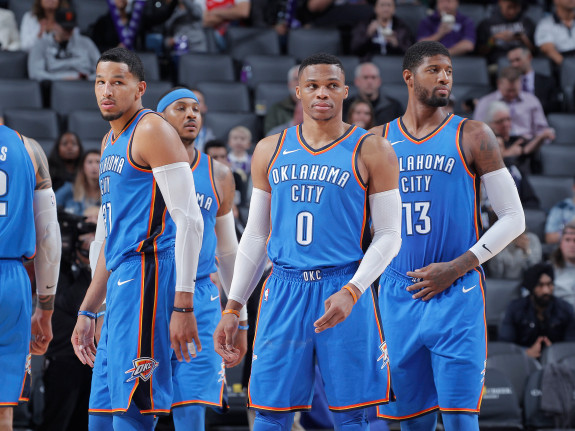 Rockets at Thunder Predictions
This one is going to be won by Houston, as OKC is a bit tired after travelling home following the win vs Cleveland last night. The fatigue will set in, and not having Russ is going to seriously affect them.
Harden and Paul will both have strong performances to carry Houston back to .500 at 5-5. A good win is coming.