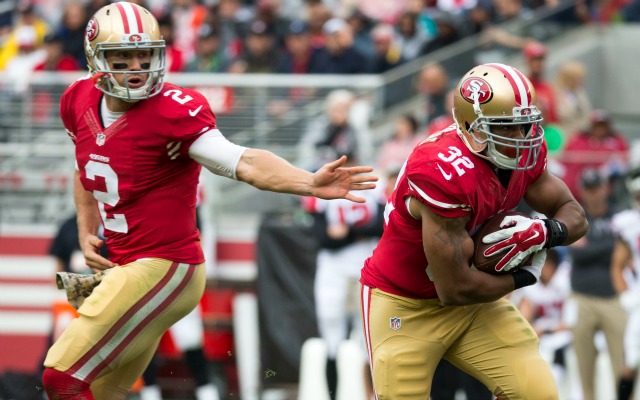 The New York Giants are traveling to Levi's Stadium to take on the San Francisco 49ers in Week 10's Monday Night game. If the season ended today, both teams would be picking comfortably in the top five of the 2019 NFL Draft. It's been a rough go for the 49ers who hold a 2-7 record on the season and sit at last place in the NFC West. The injuries to Jerick McKinnon and Jimmy Garropolo forced this team to take a major step back when a lot of people thought they could contend with the Rams for the division. Even with the addition of Saquon Barkley, the Giants sit at the bottom of the NFC East with a 1-7 record. All signs point to them replacing Eli Manning during the offseason, a much-needed move.
Giants vs. 49ers Odds
Spread: San Francisco 49ers -3
Total: 44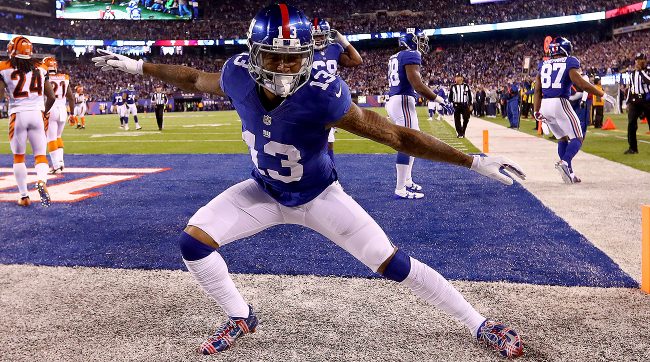 Giants vs. 49ers Head to Head
It's been a very underwhelming season for both teams, but the 49ers can make some sort of excuse due to the injuries. The Giants decided to roll with veteran QB Eli Manning after passing on a franchise QB by selecting Barkley with the second pick overall. Are we saying that Barkley was the wrong pick? Of course not, Barkley has been one of the only bright spots on this team and is well on his way to winning rookie of the year. Unfortunately, it's been a wasted year for the young talent on the team with the team's struggles. Through eight games Manning has passed for 2,377 yards with an 8:6 TD to INT ratio. It'll be interesting to see who they choose to replace Manning come the offseason.
Giants vs. 49ers Stats
Before their Week 9 bye, the Giants fell short to the Redskins losing 20-13. With that loss, they enter Week 10 losers of five straight games. The 49ers were able to break a six-game losing streak with their win over the Raiders. It's important to take a look at George Kittle, who is becoming one of the best tight ends in the league. After posting 4 receptions for 108 yards and 1 touchdown, Kittle pushed his season totals to 41 receptions, 692 yards and 3 TD's.
Giants vs. 49ers News
The 49ers will be without RB Raheem Mostert for the remainder of the season after breaking his arm in horrific fashion against the Raiders. Matt Breida and Alfred Morris will lead the backfield in his absence. Just another tough loss for the 49ers after Mostert had been coming on strong over the past few games.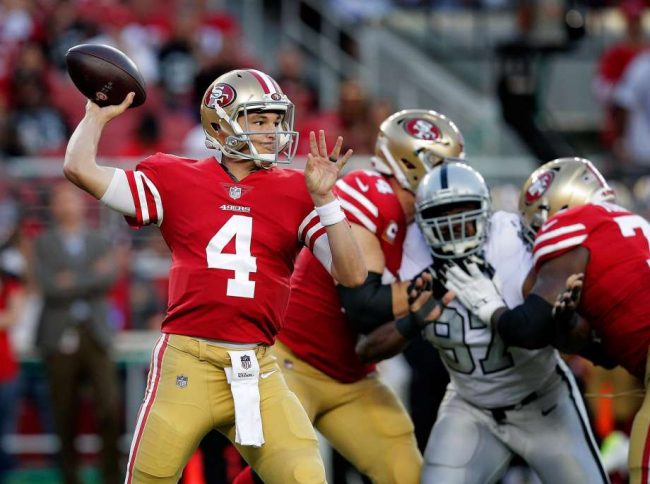 Giants vs. 49ers Predictions
We're taking the home team this week despite the week's rest for the Giants. 49ers win 32-14, and the Giants push closer to the No. 1 overall pick of the draft.