Every year since 2006, the Sacramento Kings have won fewer than 30 games, and themselves among the seven teams in the west not qualifying for postseason play. That's twelve seasons in a row of being horrible during the regular season and having a high draft pick. They do not have a great history of drafting/keeping first-rounders. Some guys they have taken include Spencer Hawes (#10), Jason Thompson (#12), Tyreke Evans (#4), DeMarcus Cousins (#5), Ben Mclemore, and Nik Stauskas in consecutive years… they took and traded Marquese Chriss. They also took Thomas Robinson fifth. You get it.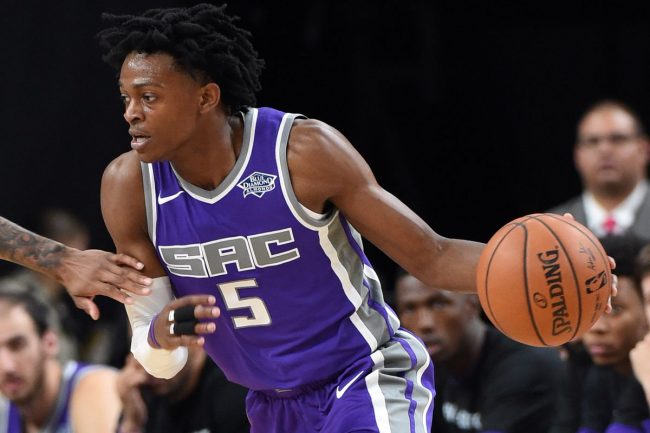 So, here in 2018, the Kings have looked good to begin the year. They currently have the #4 scoring offense in the NBA (117.8 points per game is only good for fourth!?) and are shooting 49.1% from the floor, good for #3. Overall, despite their record, they have been outscored by an average of 0.3 points per game, based on their points for and against. They rank 19th in defensive rating and only 25th in defensive rebounding percentage. They have a coach in Dave Joerger who is known for his defensive principles… not this year.
Let's take a look at some of the players that have spearheaded this year's 7-5 start. Buddy Hield, finally getting a chance to start, is looking remarkably efficient. He's averaging 19.7 points per game (51% FG, 46% 3PT, 85% FT), as well as 6.0 rbs and 2.7 asts per night. DeAaron Fox has upped his game, averaging 18.5 pts (50% FG, 40% 3PT), 4.3 rbs, and 7.5 asts. Willie Cauley-Stein is posting 17.2 points and 7.9 boards per game, hitting 60% of hit shots. Nemanja Bjelica, a starter, has also looked very good, averaging 13.2 points and 5.6 boards per game, hitting almost 50% of his threes. Rookie Marvin Bagley is averaging 12 pts and 6 rbs.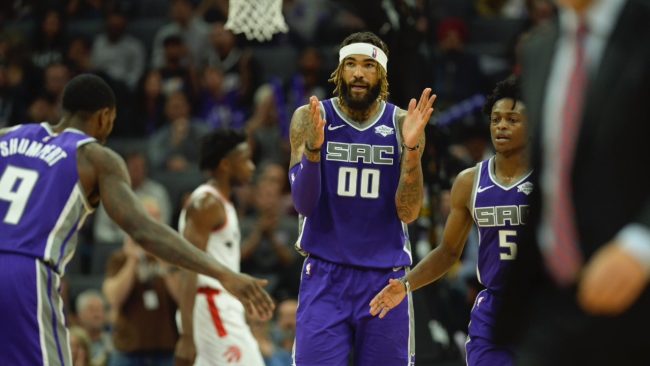 As you can see from the paragraph above, they have a lot of contributors to their early-season success, and the return of Iman Shumpert has also helped a lot. Let's take a look at the teams they have beaten. The Kings have wins over the: Thunder, Grizzlies, Heat, Wizards, Magic, Hawks, and Timberwolves. Of that bunch, two of them (OKC/MEM) have winning records. They have lost to the Pelicans, Nuggets, Bucks, Raptors, and Jazz. They allowed the Bucks and Pelicans to score over 140, and while most of the teams they have lost to are elite, they have been close with some of them. They almost beat Utah and lost by nine to a Raptors team with one loss all season.
Their next five games will be against the Lakers (home), Spurs (home), Grizzlies (road), Rockets (road), and Thunder (home). If they can go 3-2 in this run, it will prove that they're still looking like a legitimate postseason threat. If they struggle in this run, it'll tell us it was a bit of good luck that got them off to their hot start. Hopefully it lasts, because we want this drought to end!