How often is it that we get a matchup between two teams with identical records who both come in to the game off a last-second loss? Caris LeVert beat the Nuggets at the buzzer, while Lou Williams hit a nearly impossible floater with 0.3 seconds left to end the Bucks' day.
Both squads are at 9-3 thus far and have looked very impressive. Though the identities are very different, surprisingly. This promises to be an exciting matchup between foreign superstars Nikola Jokic and Giannis Antetokounmpo. Both players have continued to improve every single year since being drafted, and eventually became the cornerstones of their franchises.
The moneyline on the Bucks is at +145, while it's -165 for the Nuggets.
Bucks at Nuggets Odds
Spread: DEN -3.5
O/U: 222.5 (Bet the over!)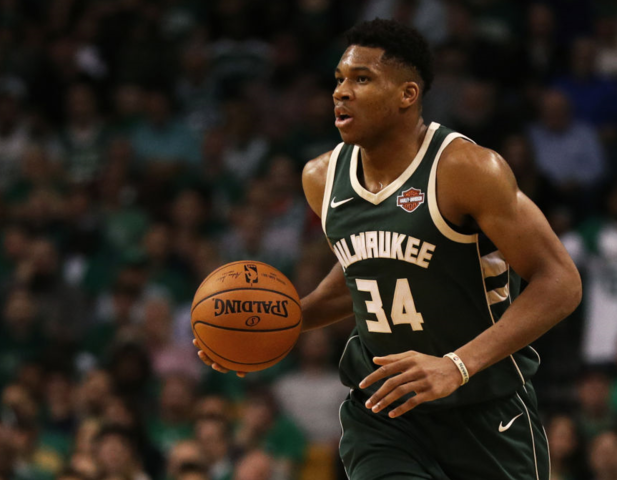 Bucks at Nuggets Stats
Bucks: Just 0.2 points per game behind the Warriors for the league's best scoring offense, these guys have looked fantastic through 12 games. They lead the NBA with 15.1 three-pointers made per game, and it doesn't seem like that is going to change any time soon. They are also first in rebounding and second in assists. Giannis has been sensational and has become an elite rebounder with 14 per game, while Eric Bledsoe has been reliable, averaging 14-4-6.
Nuggets: You'd think with the personnel they have, the Nuggets would make a lot of threes. Well, think again. They are 29th in the league, ahead of only the 1-11 Cavs, making 8.6 threes per night, and are 29th in percentage. The 109.6 points per game they average puts them at #19. At 102.5 though, they do possess the league's best defensive rating. Nikola Jokic is averaging 17.6-10.7-7.0-1.25 stls-1.00 blks per night. He continues to be an absolute beast, while Jamal Murray is starting to come into his own.
Bucks at Nuggets News
The recent emergence of Pat Connaughton gives the Bucks a 10-man rotation, which has been playing well, from #1 all the way through to #10. Tony Snell has been knocking down his threes, while Ersan Ilyasova and Brook Lopez have proved to be very useful additions, spreading the floor and burying the three-ball. They don't have a weak link, which is a huge part of their 9-3 start.
Denver needs to get the three-ball going, as they have not been doing so. Paul Millsap, making $30 mil this year, is averaging 12 points and seven rebounds per game. Those numbers HAVE to get better.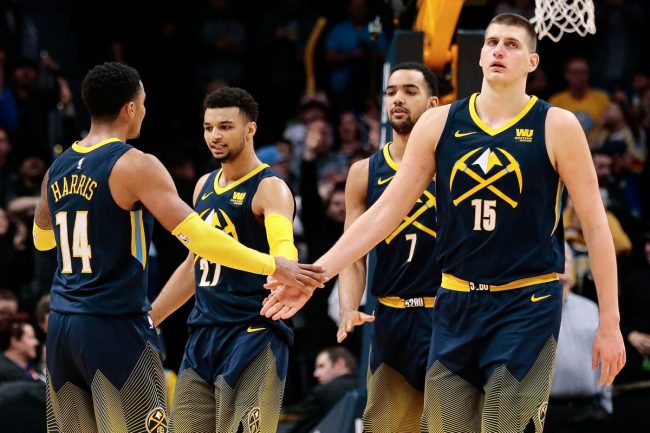 Bucks at Nuggets Predictions
This game, like the last one each team played, will go right down to the wire. It's going to be fun to watch Jokic and Giannis go at one another. These are two lengthy forwards/centers who have point-guard abilities.
Jokic and Giannis will both post triple-doubles, but the Bucks will get the W on the road. It will be a high-scoring contest, but be sure to get MIL +3.5!