Yes, it has finally happened! A good five weeks after requesting a trade, Jimmy Butler is finally on the move, and he's heading back to the Eastern Conference to join the 76ers. When we look at the trade, this looks similar to the deal that the Pacers made when they sent Paul George to the Thunder.
This deal looks very similar because it doesn't involve (many) draft picks, and it sends two solid role players to a team for a superstar. Robert Covington is a defensive stopper who can knock down the three at a high rate, while Dario Saric can knock down shots from anywhere on the floor (not this year, so far, though), and is aggressive on the glass. These two guys are the return haul for Jimmy Butler, in addition to a 2022 second-round pick, and guard Jerryd Bayless, who will likely be waived because Minnesota already has three point guards. Covington will give them defensive versatility, while Saric will likely take minutes from three-point specialist Anthony Tolliver.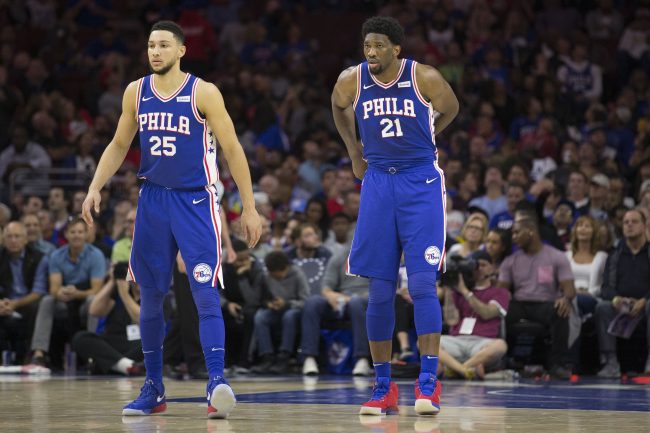 For Philly, this move is telling of what their goal for this season is: to make it to the NBA Finals. After losing in the second round to the Celtics last year, they are adding legit reinforcements. One thing they are also doing is hurting their depth. Power forward was their weakest position, so it would be no surprise to see them add somebody off the waiver wire later, not willing to settle for an injury-prone Wilson Chandler, plus Mike Muscala.
So, Jimmy Butler is now a 76er. His Minnesota tenure was short and rocky, but he established himself as an All-NBA talent over his final few years in Chicago. Butler is averaging 20+ points per game for the fourth year in a row now, and is also known for being a terrific defensive player. He brings a lot of energy to the floor, and is somebody you could put on the opposing team's superstar for good results. To this point this year, he had been shooting a career-best 37.8% from three-point range, while also taking a career-best 4.5 attempts per game. A career 34% shooter from beyond the arc, this is something he is going to have to work on, because we know Ben Simmons has no shot outside the paint.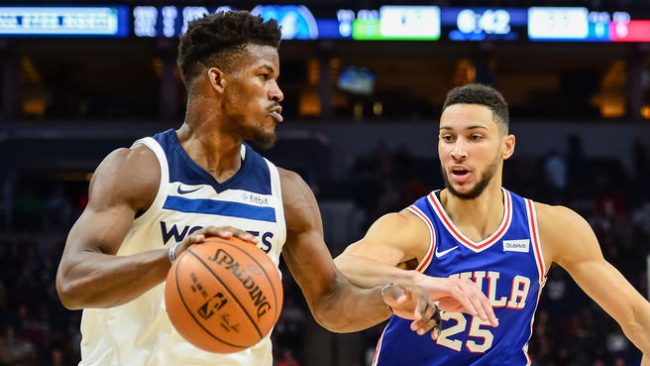 With one bonafied superstar in Joel Embiid, averaging 27.7 points and 13.1 rebounds per game, and a big playmaker in Ben Simmons, posting 15.0 pts, 9.6 rbs, and 7.8 assists per game, Jimmy Butler comes in to join a big three. One that may move Ben Simmons to power forward and try to have him use his size to a different kind of advantage. Butler and Embiid being together may well mean more open looks for JJ Redick, a very welcome addition to a team only making ten threes per game. They lose four of those ten makes in Saric and Covington who were dealt, so Jimmy is going to need to hit them at a high volume.
Philly has some work to do to get on the level of the Bucks and Raptors, as well as the Celtics, so when Wednesday comes around and Jimmy makes his debut, it's time to play.