After a slow start to the year as it is, Houston seems to have a bit more of turmoil than we thought. They are already likely going to pull the plug on the 'Melo experiment, thus sending him to waivers/free agency and a possible new home. Harden, Paul, and Capela have all looked great, but the good news stops there.
For Denver, they have slipped a bit in their past few games after a hot start. Though, they have finally been making sure Jokic is aggressive, not just shooting 0-1 in certain games. He's been sensational this year once again, while Jamal Murray has also looked much improved. This is a team with a lot of depth, and one that is intriguing to see with Juancho Hernangomez as the starting SF.
Rockets at Nuggets Odds
Spread: Denver -4
O/U: 213.5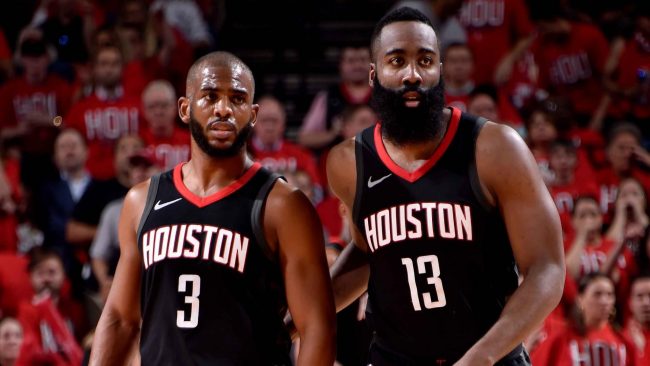 Rockets at Nuggets Stats
Rockets: James Harden is leading the way at 27.9 points per game and right behind Chris Paul with his 7.3 assists per night. Looking at the scoring impact of role players, Eric Gordon is doing what he usually does with about 15 a night, while Gary Clark, playing big mins off the bench, is hardly over four points per contest. PJ Tucker is averaging eight points and 5.6 boards, but his game isn't predicated on stats, as much it is on beyond a lockdown defender on the wing. Carmelo averaged 13.4 points over 10 games, and it looks like he has already overstayed his welcome.
Nuggets: Jokic leads them in every category except for blocks, a title which belongs to Paul Millsap, and points (Jamal Murray). Garry Harris, making $21 million this year, is averaging 17-4-3 with 1.15 steals per night, and shooting 43% from the floor (27.4% from three, which is a major issue). We do not yet know when they will get back Will Barton, so they have alternated between Torrey Craig and Juancho Hernangomez for the time being. Hernangomez is notoriously known for having big games against the Warriors (Game-sealing block this year, nine threes against them two years ago).
Rockets at Nuggets News
Well, we know for a fact that 'Melo will not be playing this game against the team who he started his career with, which is too bad, because there would probably be a lot of cheers for him, something he really needs right now.
All eyes will be on Denver's three-point shooters tonight, as they are making just nine per game as a team. This is going to catch up with them if they don't improve pretty quickly.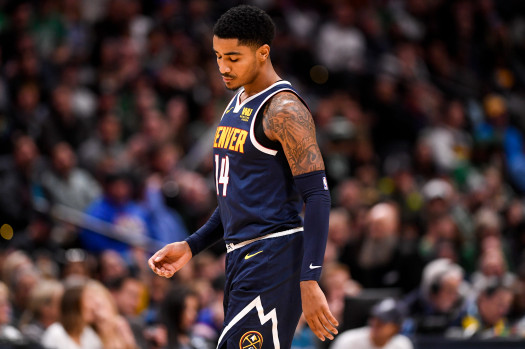 Rockets at Nuggets Predictions
This game is going to be won by the Nuggets and Nikola Jokic, as Houston will drop to 5-8. They don't have the same dynamic rotational pieces as last year, and that has clearly shown.
 
A big night for Jamal Murray will lead Denver to victory!