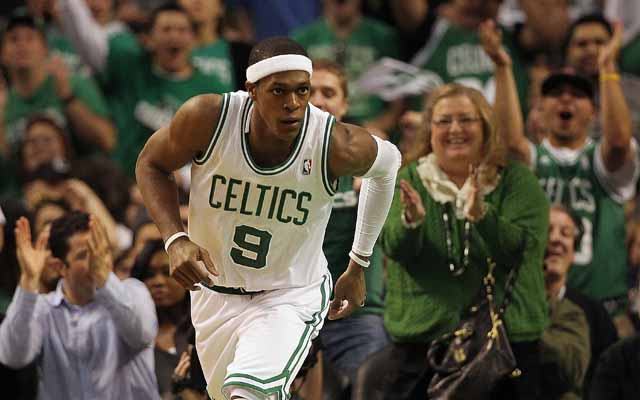 The record isn't great for Chicago this season, but they have fought hard most nights. They've had starting PG Kris Dunn for just one game, lost starting PF Lauri Markkanen before the year started, and have been without Bobby Portis for 10 games. They have been carried by Zach LaVine, who has been scoring at will this season. Without him, they could arguably still be without a win.
Boston, on the other hand, is still trying to figure out which lineups work best with the personnel they have this year. Both Jaylen Brown and Gordon Hayward (starters) are shooting under 40% from the floor, and are players they really need to start getting more from. The expectations for this season are championship or bust, and Boston needs to start showing they can play with the best of them.
Bulls at Celtics Odds
O/U: 210 (Bet the over)
Spread: BOS -12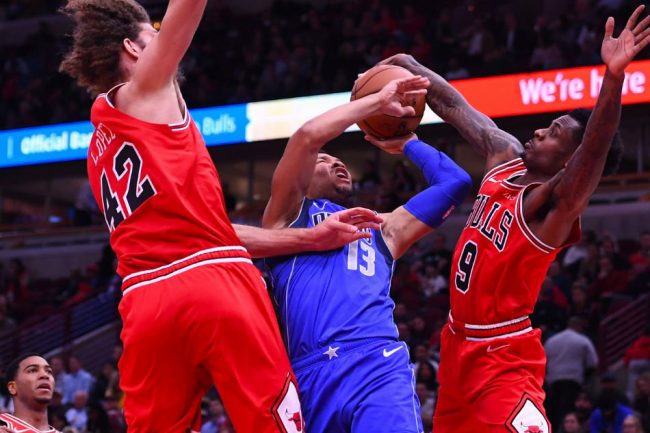 Bulls at Celtics Stats
Bulls: Zach LaVine is among the NBA's leading scorers here in 2018-19, averaging 27.1 points per game, and has been an electric scorer and playmaker. Jabari Parker is next for them with 14.8 points per game, but his defense has looked horrible. Antonio Blakeney has served as instant offense off the bench with 11.1 ppg in 17 mins, while rookie Wendell Carter is posting 11.5 pts, 8.0 rbs, and two blocks per night.
Celtics: Kyrie Irving is up over 20+ points per game for the year off his last strong performance, leading the team with 21.0 points and 5.4 assists a night. Somehow Jayson Tatum (16.1 ppg) is leading the team with 7.0 rebounds on average. Marcus Smart is shooting just 32.8%, while Jaylen Brown and Gordon Hayward have not been much better. Marcus Morris is averaging 15 a night, and his scoring off the bench has been a huge part of the offense
Bulls at Celtics News
In games where Ryan Arcidiacono plays 30+ minutes, the team is 2-3, but the average loss is only by five points. He plays hard on the defensive end, and his shot has been going in recent games. Cam Payne finds himself out of the rotation because of his impressive play, and Shaquille Harrison's comfort level with running the offense.
Can Hayward break out of his slump? He continues to start for Boston, as he tries to show what he's got, following his return from last year's gruesome leg injury. If it's costing them games two or three weeks from now, they may have to consider bringing him off the bench, and possibly moving Ojeleye into the lineup.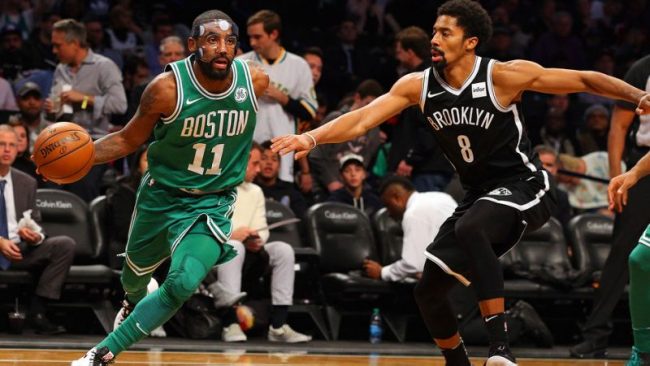 Bulls at Celtics Predictions
Zach LaVine will go for 30+ points for the sixth time this year, while Jabari will add 20 for the Bulls. But, this won't be enough for them.
Kyrie's 30-point night will help lift Boston to the W, while Al Horford records a double-double.
The game will be close, so be sure to bet CHI +12, but if you're betting straight up, take Boston!