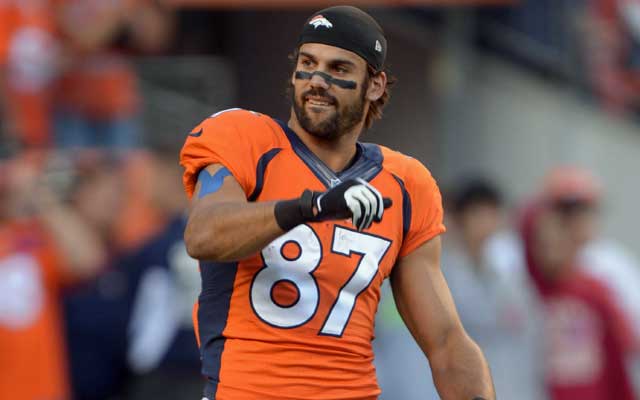 It's a rivalry like no other this week in the AFC West between the Denver Broncos and the Los Angeles Chargers. The Chargers enter this matchup with a 7-2 record and second place in the division behind the 9-1 Kansas City Chiefs. The Broncos are likely not making the playoffs this season with a 3-6 record but could try and spoil the Chargers chances at coming out on top of the division.
Broncos vs. Chargers Odds
Spread: Los Angeles Chargers -7
Total: 46.5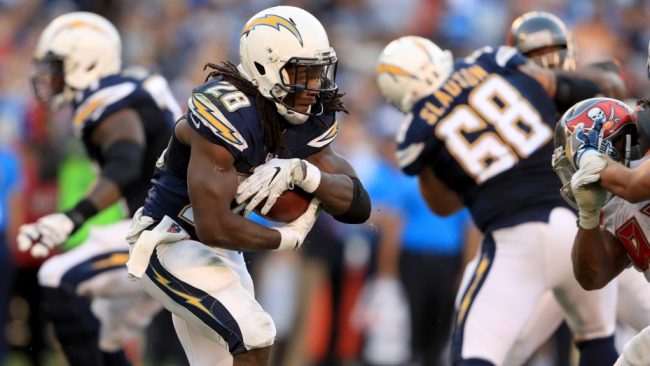 Broncos vs. Chargers Head to Head
Last season with the Minnesota Vikings, Case Keenum was incredible. He completed a career-best 67% of his passes, as well as passing for 3,547 yards, 22 touchdowns, and 7 interceptions. All were career bests for Keenum who has severely digressed since signing with the Broncos this offseason. This season Keenum has completed 63% of his passes for 2,400 yards, 11 touchdowns, and 10 interceptions. The 10 interceptions have him tied for second-most in the league with Andy Dalton and Jameis Winston. The defense is equally to blame for the Broncos struggles this season allowing the 26th most rushing yards per game (131.6). Enter Melvin Gordon this week, who is in the top five of both rushing yards and touchdowns. Gordon ranks 5th in the league averaging 5.4 yards per carry.
Broncos vs. Chargers Stats
Philip Rivers has played one of best years in the league, posting a completion percentage of 67% for 2,459 yards, 21 touchdowns, and just 4 interceptions. The 36-year-old quarterback is a dark horse in the MVP race, behind a fellow AFC West play caller Patrick Mahomes. When Derwin James fell to the Chargers at pick 17 in the 2018 draft, they were ecstatic- and they should be. James is already becoming one of the best safeties in the league and making a very strong case as the defensive rookie of the year. As a rookie James leads the team with 64 tackles, second in sacks with 3.5 and also has one interception.
Broncos vs. Chargers News
The Broncos will look to snap their two-game losing streak this week and perhaps last weeks bye week can change the culture. The future is bright for the Broncos with rookies Phillip Lindsay and Bradley Chubb. Keenum has proved he is capable of playing well in this league and will look to build off his strong 290-yard performance against the Texans in Week 9. Keenum is praying to his lucky stars that Bosa doesn't suit up this week because with him and Melvin Ingram on the edges it's a nightmare for any quarterback.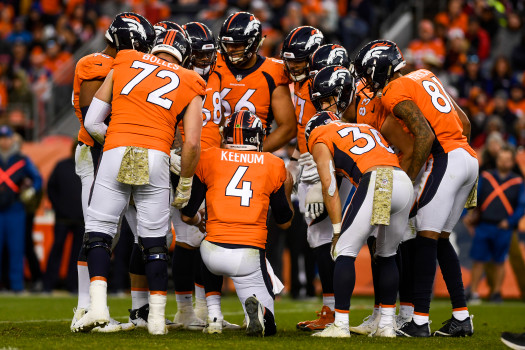 Broncos vs. Chargers Predictions
We're taking the Chargers at home this week 35-17.