Going into the NHL season, you would be hard-pressed to find a team that had loftier expectations than the San Jose Sharks. The Sharks made perhaps the biggest splash of the offseason, trading for superstar defenseman Erik Karlsson. Adding Karlsson to a defensemen group that already included former Norris Trophy winner Brent Burns was a move that led many experts and fans to pick the Sharks to win the Western Conference.
19 games in, the Sharks have had some ups and downs. Karlsson is still without a goal and dead last on the team in plus-minus. The once-feared power player is a mediocre 18th in the league. But San Jose may be turning the corner, and after Tuesday's 5-4 win over the Predators, the Sharks now sit alone in first place in the Pacific Division, a place they could stay for quite a while.
Breakout Players
When you think of the San Jose Sharks over the last couple of years, there are names that immediately come to mind. Stars like Burns and Logan Couture, as well as grizzled veterans like Joe Thornton and Joe Pavelski, have all dominated on the ice. But it's some of the other guys on the roster who are stepping up and helping the Sharks win games.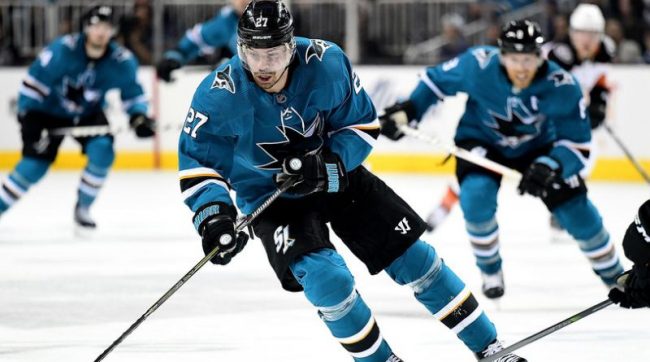 There's perhaps no better example of a breakout player on San Jose than Timo Meier. Meier, 22, has played just one full season at the NHL level, scoring 21 goals in 81 games last year. This year, he's on pace to blow that career-high away. In 19 games, Meier has a team-leading 12 goals, as well as six assists. In just his second full season, Meier is developing into an elite goal-scorer and making himself incredibly valuable to a Sharks team that is chalked full of veterans.
Other Sharks who are stepping up include Tomas Hertl, Kevin Labanc, and Joonas Donskoi. Hertl, a six-year veteran, has 16 points in 16 games, fourth on the team. He is well on his way to breaking his previous career-high of 46 points in a season. The 22-year old Labanc has 11 points, nine of them assists, and on-pace to set a new career-high in assists. And Doonskoi, whose 36 points his rookie season is still his career-best, already has 10 points in 19 games.
Star Power
Even with several of the role players enjoying successful seasons early on, the Sharks are still a team that is defined by their core of stars, and those stars will largely dictate their success.
One of the Sharks enjoying a phenomenal year is Burns. Consistently one of the best offensive defensemen in hockey, Burns leads the team in points with 21, 18 coming from assists. Offensive dominance is rare for a normal defenseman, but not the All-Star Burns.
Couture, Pavelski, and Evander Kane are also contributing greatly on offense. Couture has six goals and 11 assists, sitting third on the team in points behind Burns and Meier. The 34-year old Pavelski, who's in a contract season, is second on the team with 10 goals. And Kane, who in the offseason re-signed with San Jose for a big free agent contract, is playing well, adding six goals and seven assists.
With all the core players playing well plus some breakout stars, it may be surprising that the Sharks just now moved into first place. But with all the talent on San Jose's roster, they will still need improved production from the new acquisition Karlsson.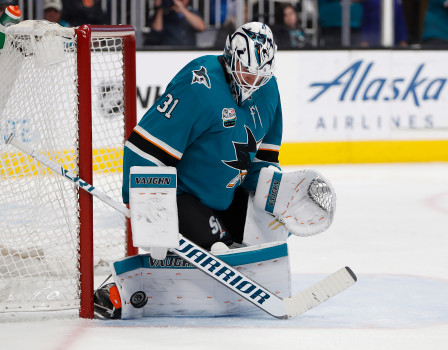 Karlsson, a two-time Norris Trophy winner, is still searching for his first goal of the season. He has dished out eight assists, but his -9 plus-minus is last on the team. The Sharks can win games without an elite Karlsson, who's also in a contract season. But an Erik Karlsson who's playing at the level he did in Ottawa will elevate the Sharks from good playoff team to elite Stanley Cup contender.
Next up for the first-place Sharks, they look to win their third game in a row when they host the Maple Leafs on Thursday. Then they play three more games at home; against the Blues, Oilers, and Canucks.