It was all about the bigs in the association on Saturday night, as double-doubles were everywhere, and the stat lines were massive. Kemba Walker dropped 60 in a losing effort against the Sixers, which is something you hate to see, but his legendary performance aside, it was about the NBA big men. Read below as we highlight the five best performances.
We start with Nets big man Jarrett Allen, who posted his second consecutive double-double, one against each of the past two starting centers for the Wizards. He had 16-12 on Dwight, and against Gortat, he finished with 24 points and 11 boards. He had not been posting big numbers in recent games, and this is just what he needed. A big performance from a guy like Allen will inspire confidence, and make him better moving forward.
The Thunder knocked off the Suns to keep their strong play going. Russ or not, they continue to play a great brand of team basketball. Steven Adams scored 18+ points for the fifth game in a row last night, teaching DeAndre Ayton the ropes of being a great big. Adams finished with 26 points (11-15 FG) and 10 boards, five of which came on the offensive end. He has been coming through in a big way for OKC when they have needed him. Adams just gets better and better.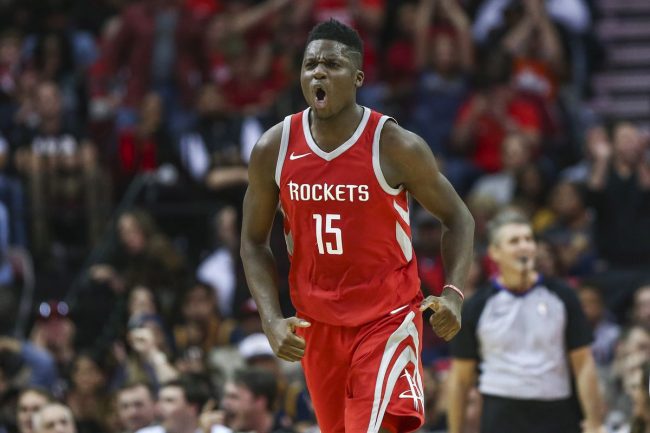 Clint Capela, now making the big bucks, turned in one of his best performances of the year for the Rockets last night. He finished with 23 points (11-14 FG), 16 rebounds, and four blocked shots in a big win over the Kings. Willie Cauley-Stein never stood a chance against him, and he let the Kings know he was not going to be stopped. Capela, like Adams, has improved over every season of his career and is looking like a real stud out there.
Joel Embiid, who is having a RIDICULOUS season, went off again against the Hornets. He isn't shooting the ball too well but does a fantastic job of getting to the FT line. In an OT win over Charlotte, he had 33 pts (9-23 FG, 13-14 FT), 11 rebounds, and he also blocked a few shots. He has shown that he cannot be contained by any other NBA bigs, and he destroyed Cody Zeller, who would end up fouling out in this game. We already know that Drummond can't stop him, and we can add Zeller to the list of hopeless Embiid defenders.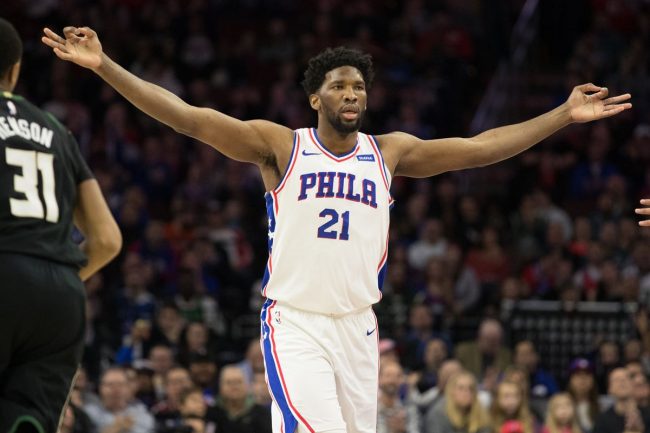 HOW ABOUT NIKOLA VUCEVIC! Orlando's big man, who is just supposed to be bridging the gap before Mo Bamba is ready to start, is dominating. He had his second 30-point game in a row last night. Vucevic had 36 points on 15-23 shooting and pulled in 13 rebounds against the Lakers. His consistency when shooting the three ball has been a great add to his game, and he is looking to have top-10 NBA center value right now. Go, Nikola, go! He's going to get a huge contract this offseason, considering he is just 28 years of age.