The Falcons get the tough draw in this one. After falling short in the last minute to the Cowboys, Atlanta gets to refocus and regroup against the Saints. Not only are the Saints a divisional rival, but they also happen to be the hottest team in football and perhaps the best team in the NFC right along with the Los Angeles Rams.
Falcons vs. Saints Odds
Spread: Saints -12
Total: 59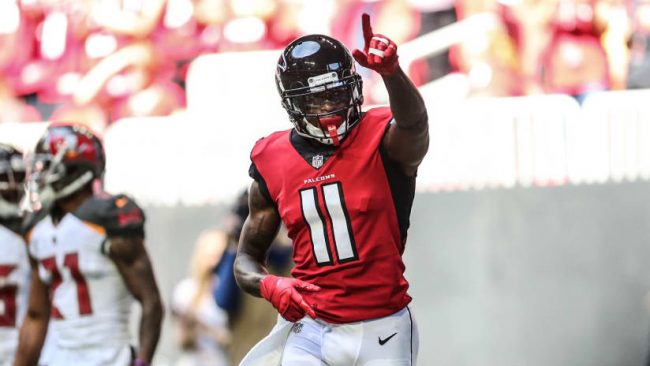 Falcons vs. Saints Head to Head
The Saints won their earlier meeting in Atlanta this year by a score of 43 – 37. Last year, when the two teams met, they split the series with one win a piece. The Falcons took the early round 20 – 17, while the Saints closed out the season matchup with a victory of 23 – 13.
Falcons vs. Saints Stats
The Saints have one of the most productive and balanced offenses around. They do happen to rely on just a few to achieve their passing numbers, but those individuals, mainly Alvin Kamara, Michael Thomas, and Drew Brees, are outstanding performers who really deliver no matter how much the Saints rely on them. Both teams are built similarly though, heavily offense-based and they feature poor defenses. The Falcons and Saints both find themselves in the top ten in total offensive production and in the bottom ten in the league in terms of defensive total yards given up. This should shake down to bring lots of points. The Saints have a much more balanced offense though, ranked 7th in passing, and 8th in rushing respectively. The Falcons air the ball out to get their production, ranking second in the league in passing, but third to last in rushing.
Falcons vs. Saints News
The pot is starting to boil over for the Falcons. Poor decisions, poor time management, poor execution, and injuries have their season up in smoke. Losing close games consistently is a quick way for head coaches to lose their jobs. I'm not suggesting the Falcons feel this way about their coach, Dan Quinn, but he is quickly losing hold of the season. The Saints, however, are rolling! Drew Brees is playing out of his mind right now, and it seems every play Sean Payton draws up goes for positive yardage. The team signed Brandon Marshall after seeing Dez Bryant last not even a week of practice before tearing his Achilles, leaving him unavailable for the season. However, Brandon Marshall still has not played a down for the Saints, and I'm not sure when he will.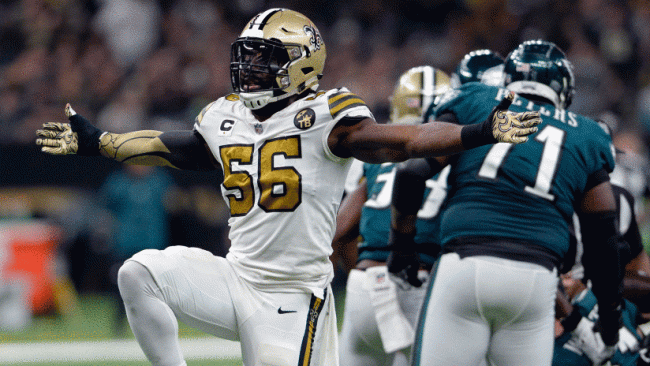 Falcons vs. Saints Predictions
No surprises here, I'll take the Saints to win this one at home against a divisional rival. Whatever the spread, give me the points. I'll take the Saints to cover. The games haven't been particularly close for the Saints, and this could shape up to be one on the closer side, but if I had to bet, I'd take the Saints to win this one 38 -20.