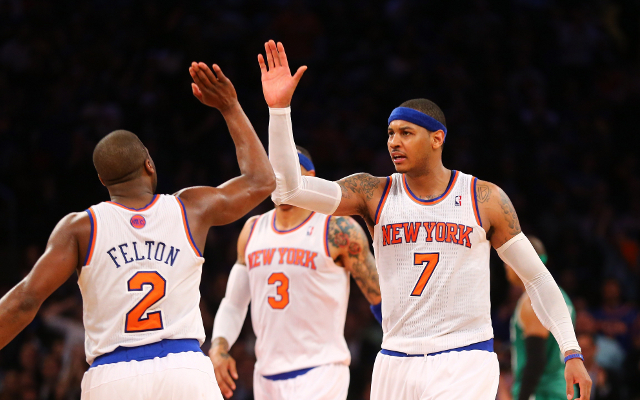 It's been yet another strong start to the season for Portland, who are continuing to play well and look like one of the top teams in the west. They are right up there with the Clippers and Warriors for the best record 1/5 of the way through the regular season. They are continuing to get fantastic production from their dominant back-court, and they have put a large focus on defense.
New York, on the other hand, looks like a kid in the candy store who is told by their mom they can only pick one type of candy. This is in regard to their starting lineups, which seem to change every few games. While it's important for them to get a high draft pick, it's also tough to see them so unsure of themselves, and a different five-man closing unit EVERY game.
The moneyline on the Blazers is at -335, while it's at +280 for the Knicks.
Blazers at Knicks Odds
Spread: POR -8
O/U: 220.5 (Bet the over)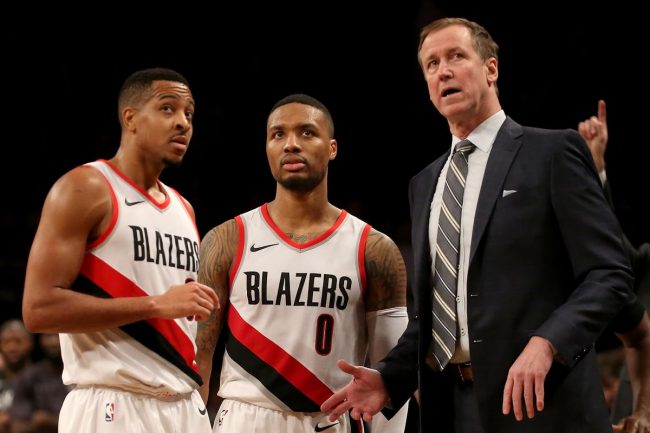 Blazers at Knicks Stats
Blazers: They rank inside of the top ten in offense (#8) and defense (#7) through sixteen, which is a good sign moving forward. Lillard has been out there killing it once again, with 26.6 ppg, 5.3 rpg, and 6.1 apg. McCollum isn't too far behind with 21 points per night, as the deadly backcourt duo continue to synch other team's back-courts with their effective offensive play. Jusuf Nurkic is averaging 15 and 11, while Zach Collins is averaging nine points, four rebounds, and a blocked shot off the bench.
Knicks: The Knicks are in the bottom third of the league in offense (#20) and defense (#25) under David Fizdale this year. There have been only two things consistent about this year's team. Tim Hardaway continues to score the ball at a career-high clip, and Enes Kanter plays with energy every time he comes off the bench. They have gone through three starting point guards, three starting power forwards, and three small forwards as well. If it were up to me, Trey Burke would be starting with Frank Ntilikina.
Blazers at Knicks News
The garden is going to be electric for this matchup tonight. Despite the struggles of the Knicks, the crowd always turns out and makes a lot of noise to try and inspire their team. They are usually the most likely fan base to boo, but one of the first to cheer.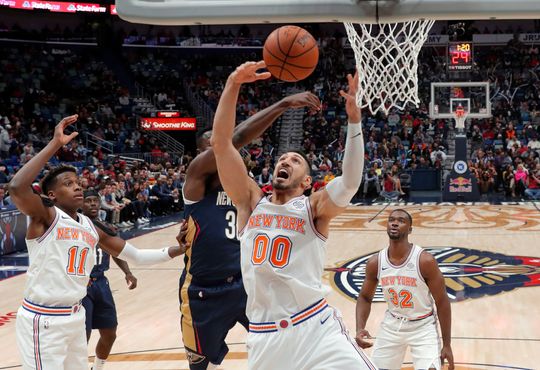 Blazers at Knicks Predictions
In the first of the two meetings between the two teams, the advantage is going to Portland. Make sure you bet them -8! The offense is going to torch NY and take advantage of matchups.
Lillard and McCollum will combine for 55 points to power their team to victory. Tim Hardaway Jr.'s 35 points will not be enough for the Knicks to lose by less than eight. Sorry, NY.