OKC is coming off their second loss of the year to the Kings, where they just could not get enough shots to drop. The most impressive thing, though, was seeing how aggressive and effective Russell Westbrook was after missing multiple games. He was on the attack from the first second he was out there, as if he has been in for every game this season.
Golden State, on the other hand, has continued to struggle with Steph Curry out, and they really need him back soon. Kevin Durant has not been playing well since calling out Draymond Green, and that has been apparent. This is a team that I wouldn't say is "in shambles", but there are a lot of issues, and after their last loss to the Mavs, it's clear a lot is not right.
Thunder at Warriors Odds
Spread: GSW -1
O/U: 219.5 (Bet the under… GS scores a lot less without Curry)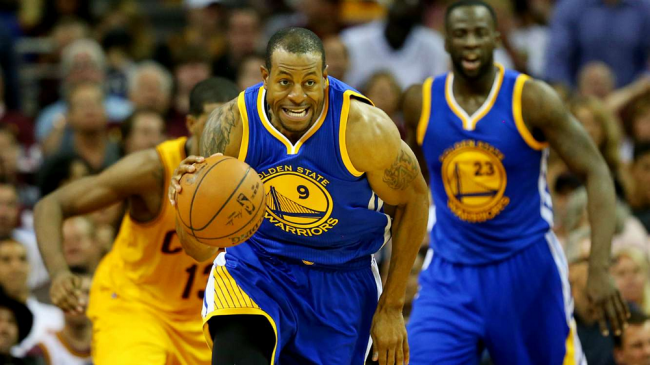 Thunder at Warriors Stats
Thunder: Though he has only played in half of his team's games, Russell Westbrook makes an immediate impact when he does step on the floor. He's averaging 24.8 points, 8.9 boards, and 8.6 assists, continuing to post big numbers across all three categories. Paul George is averaging 24.3 points on 41% shooting, as he continues to improve as the year winds on. Even without their two-guard, Andre Roberson, the team still ranks #6 in fewest points allowed per game. He is at least a few weeks away from making his return.
Warriors: They still have the fifth best offense in the league, but it has not been looking nearly as efficient. They lack the star power without Curry, and both Klay and KD have struggled to make a big impact on the game as the two leaders. Draymond has been a different player this year, and it actually looks like they NEED DeMarcus Cousins at this point. Didn't think we'd ever be saying that.
Thunder at Warriors Head to Head
These teams met on opening night, with Golden State earning a 108-100 win, led by Curry's 32-8-9 night. The starting point guards for both teams will be different than in the last meeting. Russ was out, and he's now back, while Curry had started, and he's now out. So things should be shaking up a little differently. OKC having Westbrook should ease the load on Paul George, and the two of them should both finish with big nights.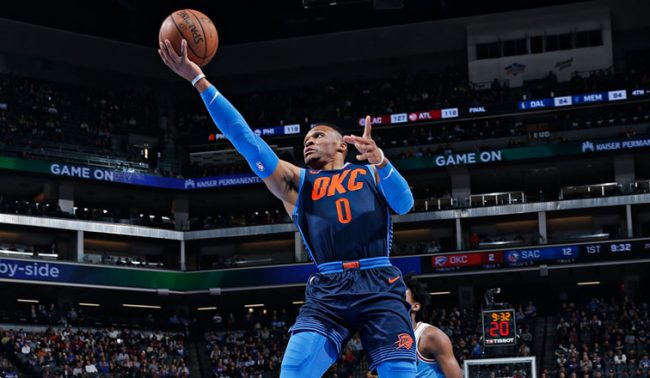 Thunder at Warriors Predictions
This game is going to be fun, and…. It's going to be won by the Thunder. Yes folks, go and bet OKC -1! The struggles of Golden State to win are going to continue tonight, as Russ and PG have big nights to carry their own team to victory.
The win will feel good for OKC, going into Thanksgiving Day and the league-wide day off.