Fresh off a big win over the Magic last night, the Nuggets are feeling good. There's a big logjam atop the western conference, with them being one of the teams that are near the first seed. Nikola Jokic hasn't taken too much of an interest in shooting the ball and is recording a lot of Rajon Rondo's rebound/assist double-doubles. The team has been winning thanks to defense, something a bit unexpected to those outside the organization.
OKC, on the other hand, is considered the first seed in the west with their 12-6 start. They have been red-hot of late, and enter off a close win against the Hornets last night. With a lot of injuries in their back-court, they're now starting Westbrook and Schroder together, who are shining as a pairing. They look very good, and PG's decision to re-sign is looking like the right one.
The moneyline on the Nuggets is at +180, and it's at -205 for the Thunder.
Nuggets @ Thunder Odds
Spread: OKC -5
O/U: 217 (bet the over)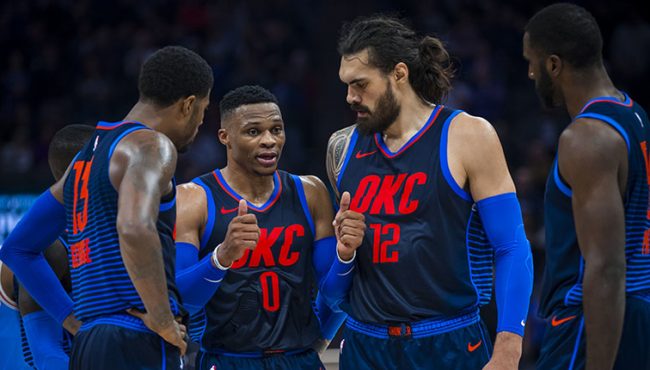 Nuggets @ Thunder Stats
Nuggets: Yes, a huge surprise this year has been the Nuggets #3 ranked scoring defense. They allow 103 points per game, and even without Will Barton, they have been able to get it done. Monte Morris (9 ppg, 4 apg) has been a big surprise off the bench and even earned a start over Jamal Murray. Murray is leading the team with 17.1 ppg, while Jokic is averaging 17-10-7. Paul Millsap has helped to anchor the defense, and while he is not at all worth his expensive contract, him being healthy makes a big difference.
Thunder: With the #5 scoring defense in the league, it is no surprise that this team has won 12 of 14 overall. In and out of the lineup throughout the year, Russ never skips a beat whenever he makes his return. Paul George has been shooting well of late and is averaging 24-8-4 assists with 2.3 steals a game. The team has found their groove and will be looking to keep it going.
Nuggets @ Thunder News
The Thunder are currently down three shooting guards, with Andre Roberson out at least a few more weeks and Terrance Ferguson nursing an ankle injury. Hamidou Diallo suffered a vicious looking injury in the last game but will be re-evaluated in 7-10 days for what is supposed to be a sprained ankle.
Denver looks to keep it rolling while trying to find a groove on the road.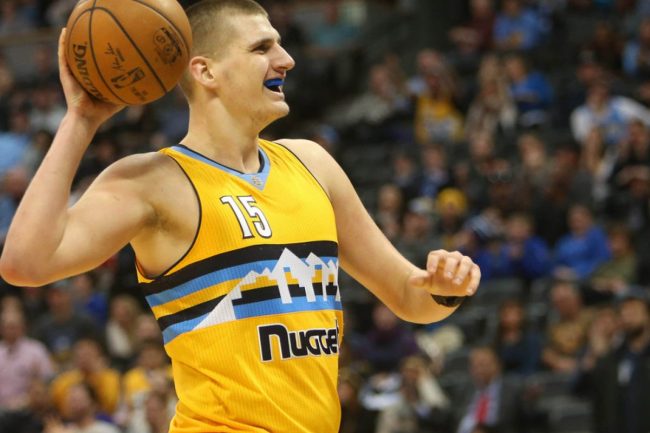 Nuggets @ Thunder Predictions
OKC is going to keep it rolling in front of the home crowd and improve to 13-6 on the year. A triple-double from Westbrook will help to power them to victory, while Steven Adams gets yet another double-double.
Jokic will look to be aggressive with his shot this game, but it won't help much. Bet OKC -5!