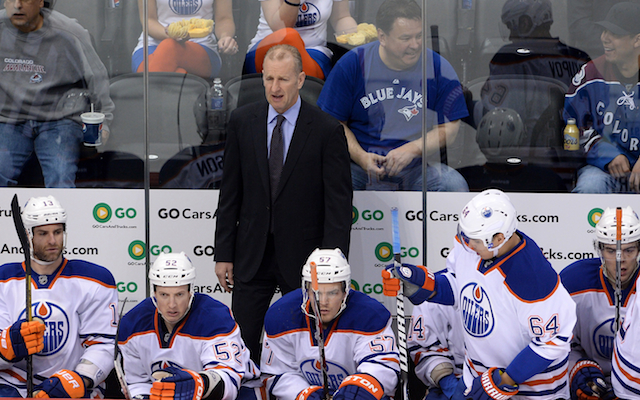 The Oilers shocked the hockey world earlier this week when they announced the firing of head coach Todd McLellan. What was even more surprising, however, was the immediate hiring of longtime NHL coach Ken Hitchcock. Hitchcock, who most recently coached the Stars and was retired, now leads an Edmonton team that is once again failing to meet expectations. Can Edmonton turn the season around, or is another high lottery pick in their future once again?
Coaching Carousel
Last season, there were zero head coaches fired during the regular season— a first since the league expanded from the Original Six. This season, McLellan's firing marks the fourth coach fired during the season, joining Los Angeles' John Stevens, Chicago's Joel Quenneville, and St. Louis' Mike Yeo. McLellan had been coaching Edmonton since the 2015-16 season after spending seven seasons behind the bench in San Jose.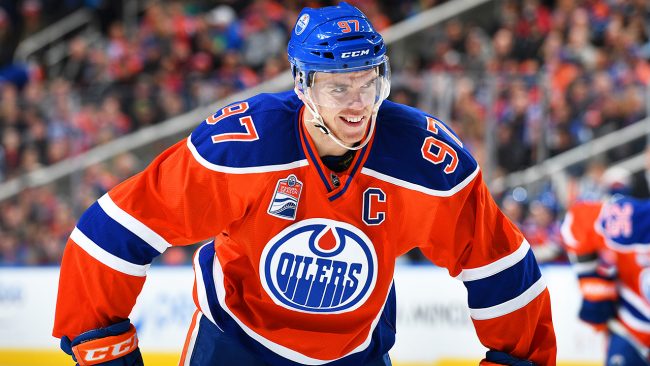 Hitchcock now takes over his fifth different team as a head coach. He has previously served as the head coach of the Stars from 1996-2002, winning a Stanley Cup in 1999. He returned to Dallas last season to coach and announced his retirement after the regular season ended. Hitchcock, who also coached the Flyers, Blue Jackets, and Blues, has the third-most wins in NHL history with 823. He trails only Scotty Bowman (1,244) and the recently-fired Quenneville (890).
Even though Hitchcock was retired, he believes in Edmonton and their potential turnaround.
"It's not going to change overnight, but we can start taking some steps," Hitchcock said.
"I told the players today I can take them to a place personally that they can't get to themselves, but they've got to buy into that, and it's not going to be comfortable at times."
Rough Start
Two games into Hitchcock's stint, the Oilers are 1-0-1, with both games decided in overtime. Through the first 22 games, Edmonton is just 10-10-2, three points out of a playoff spot. They have been below average on both sides, ranking 22nd in average goals per game and 24th in goals against. Their penalty kill also sits in the bottom third of the league, and their save percentage is bottom five.
The Oilers are led by Connor McDavid, a superstar who is in the conversation for best player in the NHL. While McDavid's 32 points are impressive, as are Leon Draisaitl's 26 points and Ryan Nugent-Hopkins' 21, the rest of the Oilers are falling flat.
Alex Chiasson has 10 points, the lone player excluding those three with double-digit points. Milan Lucic, who is making $6 million a year through 2022, is off to a miserable start, scoring just once with four assists while sporting a team-worst -9 plus-minus. The recently-acquired Ryan Spooner, making $4 million this year and next, is point-less after four games and already at -5. Other veterans like Tobias Rieder, Kyle Brodziak, and Ryan Strome are all underperforming to a staggering degree.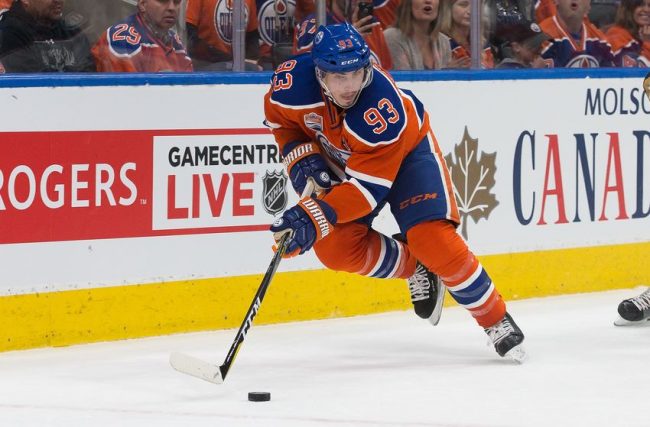 The defense, which has been the Achilles Heel for Edmonton for quite some time, is missing one of their top defenders in Andrej Sekera, who coincidentally tore his Achilles in the offseason. Oscar Klefbom and Adam Larsson are doing their best but ultimately failing to keep Edmonton relevant defensively, and offensively neither are contributing much.
Goaltending is also a struggle, with starter Cam Talbot having arguably his worst season to date. Talbot is 5-8-1 with a 3.31 GAA and .888 save percentage. His play has been so uninspiring, 30-year old Mikko Koskinen, who last played in the NHL in 2010-11 with the Islanders, has started 8 games for Edmonton, going 5-2-1 with a 2.57 GAA.
The Oilers showed some promising signs early on, starting the year 8-4-1. But it has all gone downhill since, losing seven of their last nine. It will be up to Hitchcock, a future Hall of Fame head coach, to lift up Edmonton's struggling players and get them back to the playoffs once again.
The Oilers are in Los Angeles on Sunday to take on the Kings. Following that, a return home to face Hitchcock's old team the Stars, as well as the Kings again and the Golden Knights.