Utah has been struggling a lot of late and lost Donovan Mitchell to an injury early in their last game. As a team, they have not been playing so well, and they are in the midst of a losing skid. The run they went on last year seems to be fully in the past, and it looks like they need a new spark, that a trade or two needs to be made. They don't have the same ability
The Kings, on the other hand, come off a heartbreaking loss to the Warriors last night. At 10-9, they have continued to keep games competitive and look very good. All of their players have been effective, and they have been making the perfect lineups. It seems that Vlade Divac is finally doing the great job as GM that the Kings have waited 12 years for.
Jazz @ Kings Odds
Spread: Utah -2.5
O/U: 227.5 (Bet the over, Kings offense will make sure it gets there)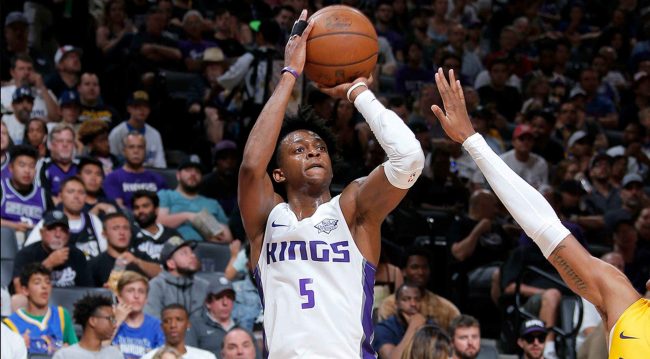 Jazz @ Kings Stats
Jazz: At 8-11, they are currently #14 in the West, and while they did start slow last year, this isn't how they envisioned the season. They rank #27 in points per game, though they are #8 in points allowed. Donovan Mitchell has failed to impress any further than he did in his rookie year with 20 pts and four assists a night. Rudy Gobert continues to dominate with double-doubles, but it isn't helping them. They may want to add Jae Crowder to the starting lineup in place of Derrick Favors, honestly.
Kings: The #8 offense in the league, this team knows how to score it. They've got six players in double-figures, led by Buddy Hield with 19.2 per game. De'Aaron Fox has grown into a very effective point guard, while Marvin Bagley has started closing games for the team, averaging 12.4 points and seven boards per night. This team gets offense from a ton of different players and looks to keep it rolling tonight. They are currently #8 in the west.
This is the third meeting between the two teams this year. Utah rallied from an early deficit to beat the Kings 123-117 on opening night, led by Donovan Mitchell's 24 pts. When they met a few short days ago, on Wednesday, the Kings avenged the early loss, with a 119-110 road win. Willie Cauley-Stein led seven players in double-figures with 23 points in the last win. So this is game three, as the teams look to gain an edge in the season series.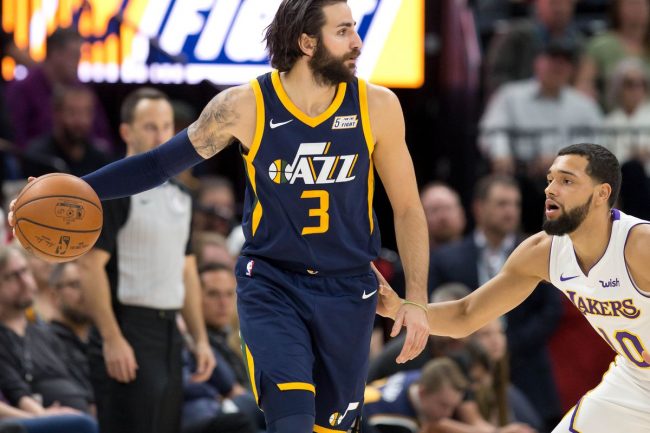 Jazz @ Kings Prediction
The Kings are going to be able to get the job done today, and remain over .500. With how effective their offense has been of late, it is going to continue against the struggling Jazz.
Utah will get a nice game from Ricky Rubio, but it won't lead them to the W tonight.
Go, Kings, go!