This game is a matchup of two of the typical bottom feeders in the AFC East. The Miami Dolphins desperately needed Ryan Tannehill back in the saddle and the Bills, well, they are the unpredictable Bills. The game will be held at Miami so the weather shouldn't be a factor for either team.
Bills vs. Dolphins Odds
Spread: Miami Dolphins -6
Total: 40.5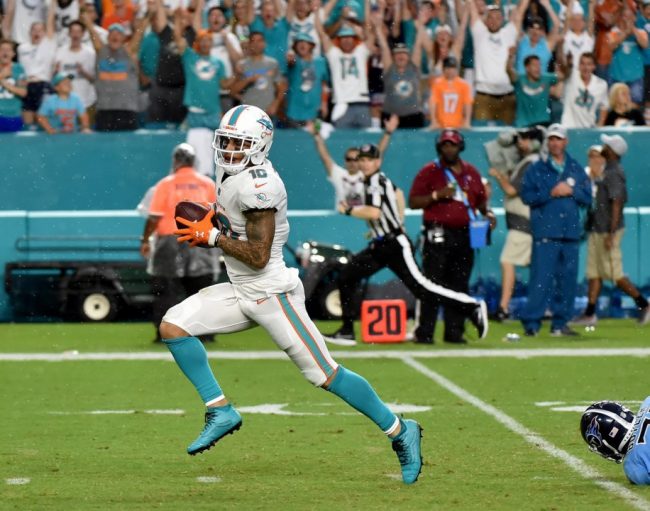 Bills vs. Dolphins Head to Head
The Bills won both games last December, at home and away, but that happened to be with a different quarterback. Tyrod Taylor got the Bills to the playoffs a season ago, but this Bills roster looks a bit different without him. In the first meeting of last season, the Bills were victorious by a score of 24 – 16. After that, they followed up with nearly an identical score as they defeated the Dolphins 22 – 16. 2016 must not have been Buffalo's year, though as the Dolphins had their number in their final meeting of the regular season, 34 – 31. These games are usually competitive, close, and entertaining right down to the wire.
Bills vs. Dolphins Stats
Neither team is lighting anything on fire this season in the stats department, at least not offensively. The Bills do, however, feature the league's second-best defense according to yards given up. The Bills offense needs all the help they can get, finding themselves in second to last place in total offensive production as well as passing yardage. Rushing the ball is better, but still in the bottom half of the league. The Dolphins aren't much better with a 28th ranked offense, coming in at 27th in passing and 21st in rushing. Their defense is just as pathetic, coming in at 29th best in the league. One thing's for sure, these two teams are likely to have some high draft picks coming up.
Bills vs. Dolphins News
Ryan Tannehill is back. I doubt Dolphins fans have ever been this excited to see Ryan Tannehill, but after the month of Brocktober lingered just a bit too long, there's a new optimism in Ryan Tannehill's ability. Nothing makes a backup quarterback look better than a poor starter and nothing makes a starter look better than a terrible backup.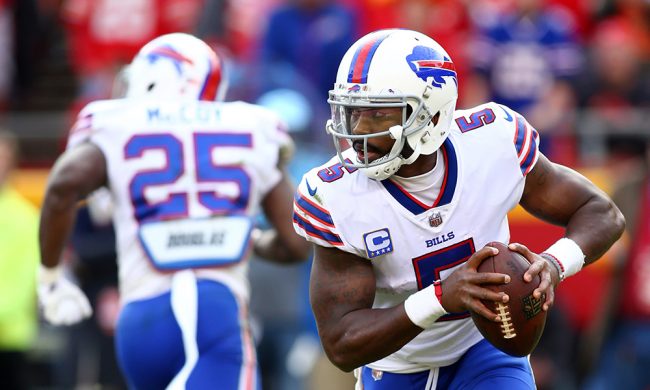 Bills vs. Dolphins Predictions
I think the Dolphins win this one at home under new hope and optimism behind Ryan Tannehill. I don't have much faith in their offense- or defense for that matter- but I think they are on the rise, not the decline. The Bills are a hapless team with very few weapons on offense. If the Dolphins do not give them points, by way of turnovers or nontraditional points via special teams or defense, I think they should be able to keep them at bay. I'll take the Dolphins to edge the Bills by a score of 20 – 10.