It's an AFC South showdown between the Indianapolis Colts and the Jacksonville Jaguars. It's Andrew Luck vs Cody Kessler in Week 13 as the Colts look to extend their five-game winning streak. The Jaguars look to snap their horrendous seven-game losing streak and head coach Doug Marrone feels Cody Kessler gives his team the best chance after deciding to bench Blake Bortles. This decision should come as no surprise as Bortles has really struggled this season. Since entering the league in 2014, Bortles has thrown a league-high 74 interceptions.
Colts vs. Jaguars Odds
Despite playing on the road this week the Colts are favored -4, as they look to improve their 2-3 record on the road. Perhaps the Jaguars can feed off their home crowd and sneak away with a much-needed victory.
Spread: Colts -4
Total: 47.5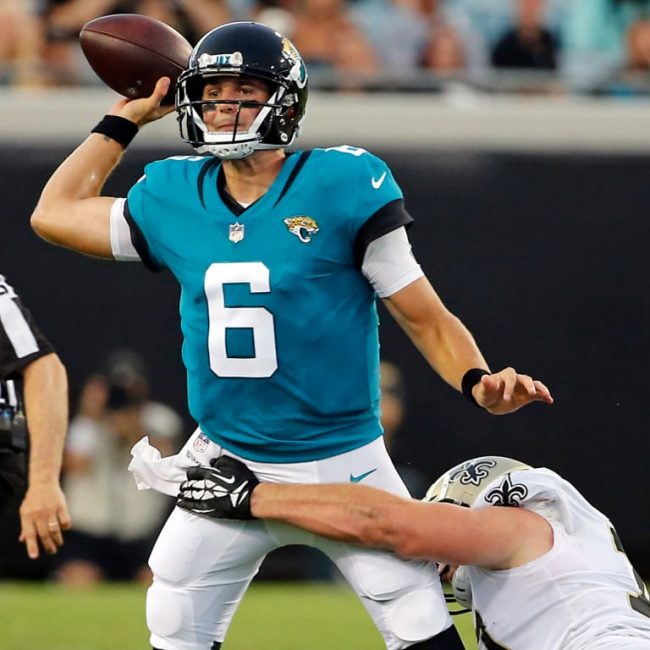 Colts vs. Jaguars Head to Head
This will be the second meeting of the season between these two teams. Back in Week 10 the Colts won at home 29-26, behind three touchdown passes from Andrew Luck. Eric Ebron was a touchdown machine the first time these teams faced off, catching 3 passes for 69 yards and 2 touchdowns. He also scored on a 2-yard rushing touchdown in that game. The Jaguars will be without Leonard Fournette this week after the league suspended him one game for violating the league's unsportsmanlike conduct and unnecessary roughness policy against the Bills. The Colts will now have to prepare for a different quarterback this time around with the Jaguars naming Kessler their starter and expect T.J. Yeldon and Carlos Hyde to get most of the work out of the backfield against the Colts. Fournette was able to find the end zone twice against the Colts when they first faced off but the team will have to learn how to move on without him this week.
Colts vs. Jaguars Stats
Andrew Luck should have no problem getting enough votes for most-improved player of the year after missing 585 days due to injury. Luck has a 68.4% completion percentage for 3,112 yards and a 32:11 TD to INT ratio. Luck's 32 passing touchdown puts him second in the league behind Patrick Mahomes, who has passed for 37. It remains to be seen what is to be expected of Cody Kessler this week as the starter. His biggest workload of the season came in Week 7 when he replaced Bortles at halftime and completed 21-of-30 of his passes for 156 yards, one touchdown and one interception. The Colts secondary is vulnerable as they give up the 20thmost passing yards per game (253.9).
Colts vs. Jaguars News
The Colts placed TE Jack Doyle on injured reserve, ending his season. He was hospitalized after Week 12's win over Miami and underwent a "procedure" on his kidney. This locks Eric Ebron back in as Indianapolis' primary tight end. This injury hurts the Colts in real life as Doyle is a far superior blocker to Ebron and plays over 80% of the team's offensive snaps.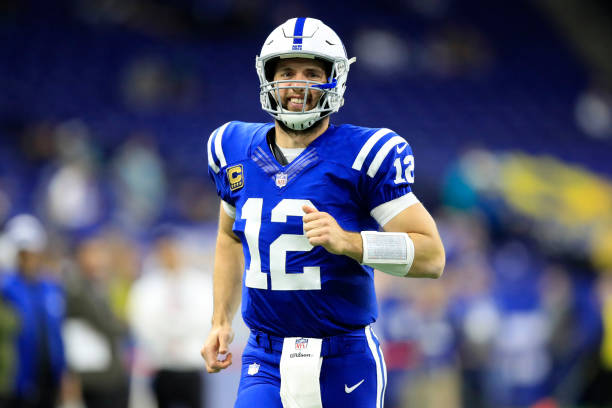 Colts vs. Jaguars Predictions
We expect the Colts to sweep the division series against the Jaguars this weekend 28-18.