The Magic have begun the 2018-19 season with a 10-11 record, and have picked up wins over some big-time opponents. They have looked competitive under Steve Clifford, and have solid players at various positions. However, they may have a problem on their hands at one of those positions: the center spot.
It's pretty common for a high draft pick to come off the bench and learn from the starter before he gets his big break. But as Mo Bamba comes off the bench, is he serving as the backup to one of the most effective players in the league. The plan, to most of us outsiders, seemed to be that Vucevic would begin in Orlando, and then eventually Bamba would usurp him. He is at the end of his contract, so they could send his expiring deal at midseason to try and obtain a draft pick, or another young asset.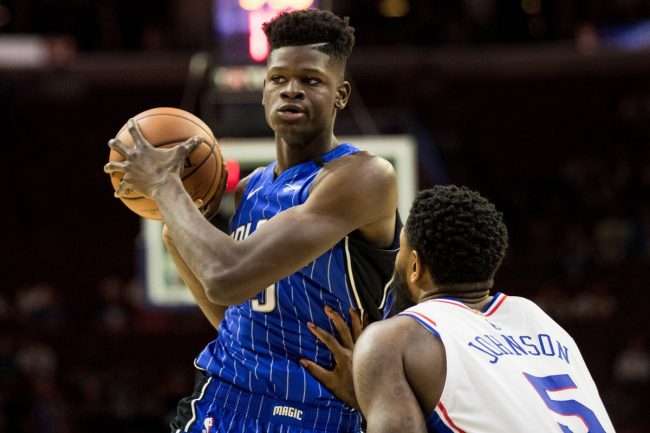 Unfortunately for the Magic, though, Vucevic has been playing at an All-Star caliber level. Vucevic is averaging 20.8 points, 11.3 boards, 3.7 assists, 1.1 steals, and a block per game. He is shooting 55% from the floor and has expanded his range, shooting 39% from deep. Now, most teams would love to have a guy like this. Orlando did not use a lottery pick on a center by accident though. They liked what they saw in Bamba, and Vucevic was supposed to mentor him and teach him while Bamba would get a chance to play minutes. But on a team that hasn't sniffed the playoffs since the departure of their last franchise big man, they have a tough decision on their hands.
If the team were to trade Vucevic at any point this season, their playoff chances would likely sink to near zero. He is the motor that makes this team go and is one of the most talented big men in the game. He has been posting big numbers ever since he came to Orlando six seasons ago. It doesn't take a genius to realize how many draft blunders Orlando has made in recent years. Elfrid Payton went from starter to being traded. Victor Oladipo did not fit the mold Orlando expected, so he, too, was dealt. Mario Hezonja didn't last. Andrew Nicholson, a 19th overall pick, did not meet expectations.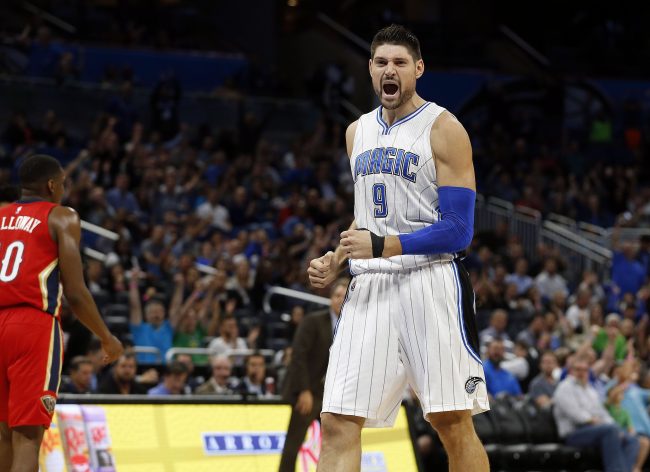 We have seen a few flashes of big-play ability from Bamba this year, a 7-footer who can spread the floor as well as he can protect the rim. But there is no question that they struggle more with him on the floor than when Vucevic is in. The Magic have to ask themselves if they want to continue this rebuild for another year or two, or if they want to finally try and make the postseason now. If they let Vucevic go in free agency, they will gain nothing. If they trade him now, the playoff drought most definitely continues. If they do re-sign him in the offseason, Bamba will see no more than 15-20 minutes a game for the foreseeable future.
Orlando GM Jeff Hammond really needs to get this right. The fate of this franchise for the next 3-5 years will hang in the balance of what they choose to do with Vucevic.