The 3-8 New York Jets are traveling to Nissan Stadium to take on the 5-6 Tennessee Titans in a Week 13 AFC showdown. The Jets have won the last two matchups against the Titans, as it's looking like Josh McCown will be making his third straight start while Sam Darnold recovers from his foot injury.
Jets at Titans Odds
The Titans are favored at home in this one -7.5, looking to improve upon their 3-1 home record. The Jets are just 1-4 on the road but could spoil the Titans and hand them their third straight loss.
Spread: Titans -7.5
Total: 40.5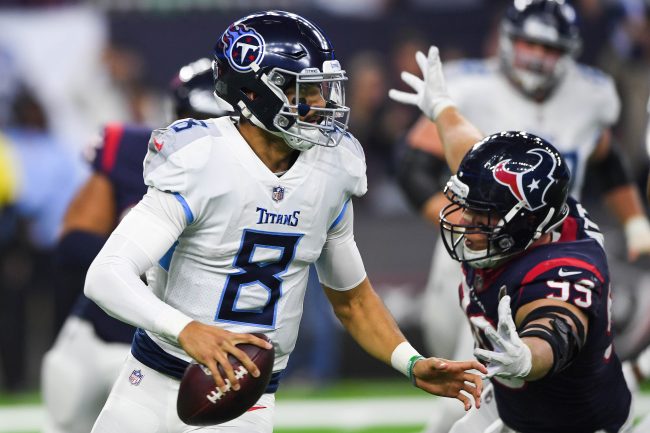 Jets at Titans Head to Head
Both of these teams are coming off a Week 12 loss. The Jets fell to the hands of the New England Patriots 27-13, and the Titans couldn't take down the red-hot Texans on Monday Night losing 34-17. Josh McCown was forced to take over for an injured Sam Darnold in Week 11 and struggled against the Bills. This past week against the Patriots was a better showing from the seasoned veteran who passed for 276 yards, one touchdown, and one interception. The Jets are another one of those teams that are looking forward to next year's draft to improve upon a roster that has a lot of good, young talent. Jamal Adams continues to prove himself as one of the league's best safeties, and Darnold is expected to be the Jets future franchise quarterback.
Jets at Titans Stats
The Titans have fallen off the past two weeks against a couple of divisional rivals. Entering Week 11 the Titans defense was allowing the fewest points allowed per game. Week 11 they played a Colts team that hanged 38 points on them and then the Texans scored 34 points last week against Mike Vrabel's defense. This defense has a lot of big names but just aren't piecing it together right now and perhaps a matchup against the Jets could get them back on track. Marcus Mariota against the Texans was a very efficient 22-of-23 passing with 303 yards and 2 touchdowns. Corey Davis finished with a nice performance of 5 touches for 135 yards and a touchdown. Jonnu Smith has finally begun to emerge at the tight end position over the past few weeks combining for 13 receptions, 185 yards, and 3 touchdowns since Week 9. Wide-out Corey Davis is having a productive second year as he's closing in on a 1,000-yard season for the Titans, as long as he averages 60 yards receiving in the remaining 5 games.
Jets at Titans News
The Jets will be without their starting LG James Carpenter for the remainder of the season after placing him on injured reserve. Carpenter is missing his first games with the Jets after starting all 48 games 2015-2017. As far as word goes on Darnold, NFL Network's Ian Rapoport reported the quarterback is more likely to make a Week 14 return.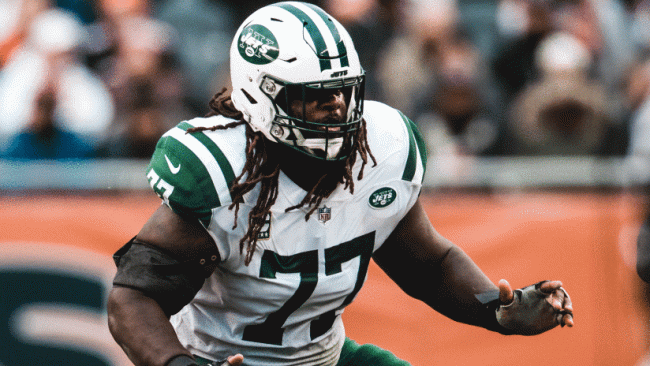 Jets at Titans Predictions
We predict the Titans get back on track this week with a 30-10 victory over the Jets.