The Winnipeg Jets and Chicago Blackhawks have developed a nice rivalry in recent seasons, and they will renew that rivalry on Thursday night. Both the Jets and Blackhawks were expected to be much better this season, but they still have plenty of time to turn their seasons around. Winnipeg has lost three of their last four games, and sit in fourth place in the Central Division with 28 points. The Blackhawks have also lost three of their last four contests, and have just 23 points on the season.
Jets vs. Blackhawks Odds
The moneyline for this matchup is Winnipeg Jets -190. The over/under for total goals scored is set at six goals.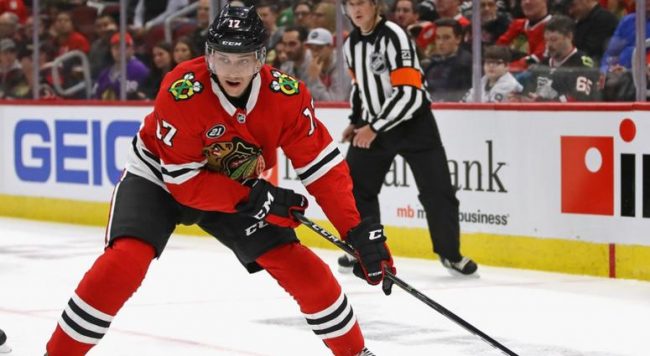 Jets vs. Blackhawks Head to Head
This is the first of five meetings between the Winnipeg Jets and Chicago Blackhawks this season. The two Central Division rivals had tight games against each other a season ago, with the Blackhawks winning three out of five games against the Jets. Chicago scored 16 goals in those five games, while the Jets managed 14.
Jets vs. Blackhawks Stats
The Winnipeg Jets have taken advantage of their power play chances this season, converting 29.6 percent of the time. Right winger Patrick Laine leads the team with 19 goals this season, with nine of those coming on the man advantage. Blake Wheeler has recorded a team-high 25 assists and 29 points this season. Backup goalie Laurent Brossoit has posted a 4-1-1 record with a 2.05 goals against average this season.
The Blackhawks have not been playing defense all season, and it has led to some horrible losses. Chicago is giving up 3.56 goals per game this season, and that number could be worse without the play of Corey Crawford. Crawford has posted a respectable 2.98 goals against average this season but has just five wins to show for it. Patrick Kane leads the team with 13 goals, 15 assists, and 28 points.
Jets vs. Blackhawks News
The Chicago Blackhawks made news this week when they traded center Nick Schmaltz to the Phoenix Coyotes. The 22-year-old Schmaltz was the 20th overall pick by the Blackhawks during the 2014 NHL Draft. In exchange for Schmaltz, the Blackhawks received Dylan Strome and Brendan Perlini. Both Strome and Perlini were also first-round draft picks.
Two different members of the Winnipeg Jets have been fined by the NHL this week for dirty plays on the ice. Defenseman Josh Morrissey was fined $8,468 for an unsportsmanlike conduct penalty against T.J. Oshie of the Washington Capitals. Forward Brendan Lemieux was fined and also suspended for an illegal check to the head of Panthers forward Vincent Trocheck.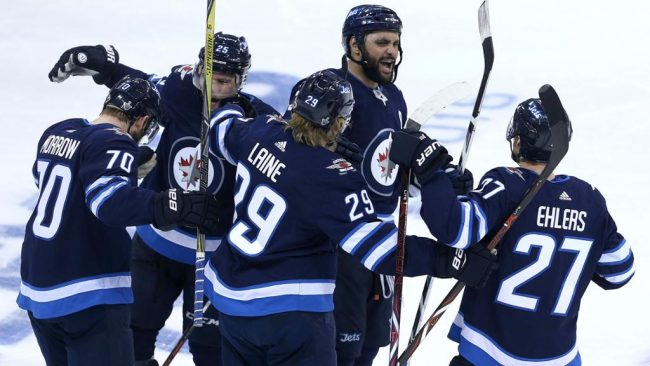 Jets vs. Blackhawks Predictions
The Blackhawks have been a one-man show on offense this season, and they have been a no-show on defense. Chicago gave up 8 goals to the Golden Knights in their last time out, and face another good offense in this game. Winnipeg has been struggling to win games of late, but that will change in this game. Look for the Jets to light the lamp a handful of times in this game. Bet the Winnipeg Jets -190 over the Chicago Blackhawks.