Despite being without Victor Oladipo for the past 5.5 games, the team has been able to stay competitive and plugged in the newest Holiday brother, and Aaron has been looking decent. Indiana ranks second in the league only behind Memphis in points allowed, and that's been a big key for them. Playing team basketball, and holding their opponents underneath their season averages.
LA, on the other hand, has lost a few games in a row, and sure need a win. LeBron had one of his least impressive games in years against Denver last time out, and now the team needs a real spark. They are missing Rajon Rondo (didn't think I'd say that when he first went down), and more pressure has been on Lonzo. He has played well, but could not finish last game with a bum ankle.
The moneyline on the Pacers is at +165, while it's -190 for the Lakers.
Pacers @ Lakers Odds
Spread: LAL -4.5
O/U: 216 (Under)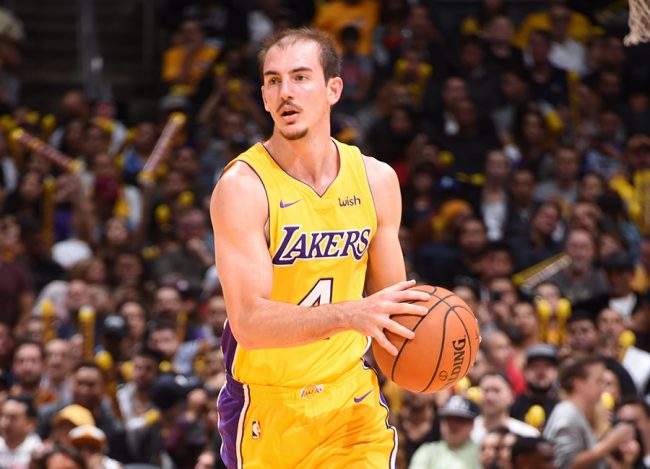 Pacers at Lakers Stats
Pacers: Their most efficient player this year, arguably, has been their backup center. Yes, Domantas Sabonis has been on another level this year. He's shooting 67% from the floor and is averaging 15 points, 10 rebounds, and 3.3 assists in 24 minutes of action off the bench. Myles Turner signed a massive extension in the offseason and is only the second-best center they have. It's wild. They have the fifth best effective field goal percentage, as they hit their good shots.
Lakers: They ranked #11 in ppg before they got LeBron. They still rank #11 with him. That's a problem. He has continued to play well, and post his usual 28-8-7 per game averages, but the help has not been consistent. Kuzma is averaging 16 ppg but has been anything but impressive. Ingram is not far behind at 16 ppg, and JaVale McGee is averaging 13-6 and three blocks a night. There is still more work to be done for this team.
Pacers at Lakers News
Indiana is going to be without Oladipo for the sixth game in a row, having gone 3-2 without him to this point. They miss what he brings, but it says a lot about the Pacers that they can be competitive without their star.
With Lonzo Ball likely out tonight, this really switches things up at the point guard spot. They are already without Rondo, so they could call up Alex Caruso, or shift the lineup, and start LBJ at the one spot.
Pacers at Lakers Predictions
This game is going to be about defense, and that is going to favor the Pacers. LeBron struggled with his old crew against Indiana in the playoffs last year, and it's his first meeting against them since.
Indiana will show they still have his number, and the Pacers will leave with a W. IND +4.5. BET ON IT.