It's been a very rough start for DC's team this year, as they have failed to win consistently, and hardly been able to have Dwight Howard on the floor. Markieff Morris is now the backup center to Thomas Bryant, while Kelly Oubre has become a full-time starter. Wall and Beal are here for the time being, and they need to make the best of it.
The Knicks seem to finally have their starting lineup intact, and they have been playing competitive ball. With four wins in their last six games, we're seeing flashes of what this team can be like if they had Kristaps available. It seems they are finally starting to realize who their best players are, and we even saw Mario Hezonja step over Giannis after a major dunk, and boy was that a sight to behold.
The moneyline on the Knicks is at -105, while it's at -115 for the Wizards.
Wizards @ Knicks Odds
Spread: WAS -1.5
O/U: 227.5 (Over)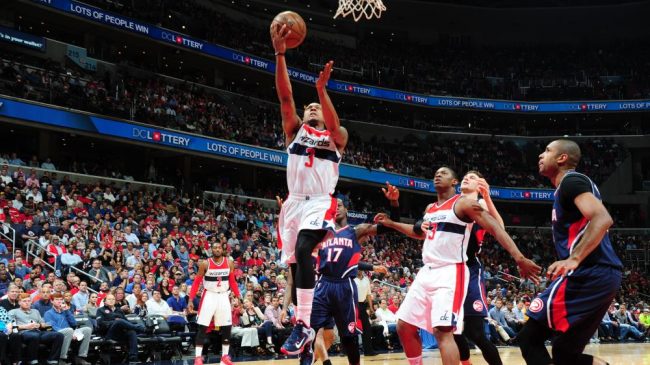 Wizards @ Knicks Stats
Wizards: Washington has struggled with defense, as they are #28 in points allowed, but rank 11th in points scored, they have a solid offensive lineup. Through all the turmoil, Wall and Beal are each averaging around 22 points per game, but Wall's assist total has fallen to about eight per game. Austin Rivers, like many backup guards before him here (Jodie Meeks and Marcus Thornton among them), has struggled and is averaging half of his total from last season with the Clippers.
Knicks: Though they rank #20 in points and #26 in points allowed, they always put on a show. Every game that plays at Madison Square Garden, the crowd is going wild, and there is always a chance. Tim Hardaway Jr. is only shooting 39.6% from the floor, is but is averaging 22 points per game. Kanter is averaging 15 and 12, while Burke, Trier, Mudiay, and Dotson are all averaging double-figures. But the best thing about this team is that it is a new player starring for them each and every game.
Wizards @ Knicks Head-to-Head
When these teams met on Nov. 4, a few things were different. Frank Ntilikina was the starting point guard (now he doesn't even get minutes), and Dwight Howard was healthy for the Wizards. Nevertheless, it was a 108-95 win for the Wizards at the Capital One Arena, which was just their second win in nine games to that point. This promises to be a battle, as both of these teams hope to start winning more.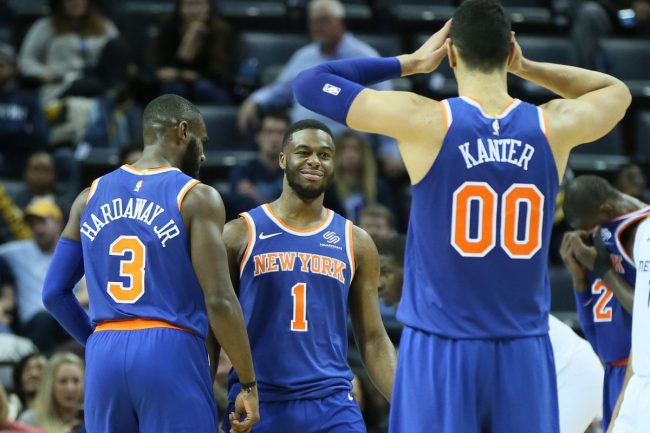 Wizards @ Knicks Predictions
This is going to be a close game between the two teams, and the Knicks will be escaping their home floor with a win. It is going to be a collection of guys, as it always is, contributing to the win.
This loss will not sit well with Wall, Beal, or the rest of the Wizards.
Bet NYK +1.5!