Now undefeated in twenty games (15W, 5D), Arsenal are in their best form for the last eleven years. Last week they came up against rivals Tottenham and Manchester United and managed a win in the North London derby and a creditable draw at Old Traford. Now they expect Huddersfield at the "Emirates"
Arsenal vs Huddersfield Head to Head
Just three games have been played between these opponents in the new century and it will be a surprise for no one to learn that Arsenal have won all of them, scoring eight and conceding just once. We have to go more than sixty years back to 1954 to find the last time Huddersfield gained a win in London.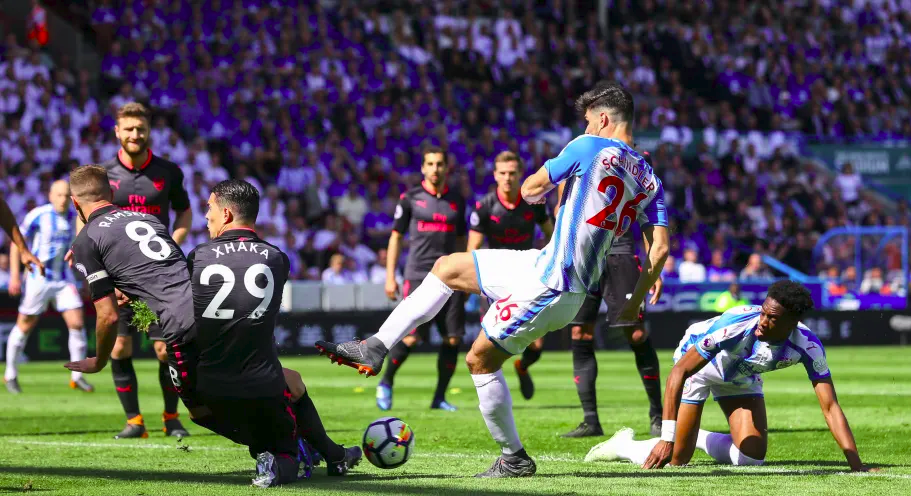 Arsenal vs Huddersfield Stats
The Gunners have already managed to score fifty goals across 22 games in all competitions. Even more impressive is that ten of their fifteen wins came by a margin of at least 2 goals. A bizarre fact is that up until now in all the Premier League games they have never finished the first half being in front.
Exactly nine goals were scored before the break, while in the second half they come pouring (25 goals in the second half). Pierre Emerick Aubameyang is the division top-scorer with ten goals. He will look to build on that, after scoring a brace in the weekend against the Spurs. Captain Aaron Ramsey will not renew his contract with Arsenal and will leave on a free after the end of the season.
After going three games undefeated, Huddersfield's resurgence was cut short with consecutive defeats at the hands of Brighton at home and then Bournemouth in their last trip away. The Terriers are languishing in last position in the scoring table with just ten goals scored since the beginning of the season. Until now, only once they have managed to hit two or more goals in a single game. Huddersfield have picked up just 5 points on the road this season and I expect them to have the same number after the game.
Arsenal vs Huddersfield News
Rob Holding and Aaron Ramsey fell victims in midweek in the massacre against United. They join the group of injured players which now consist: Mavropanos, Monreal, Welbeck, Koscielny and Ozil.
For the Terriers Sabiri, Mounie and Billing will miss the game. Lowe remains under question.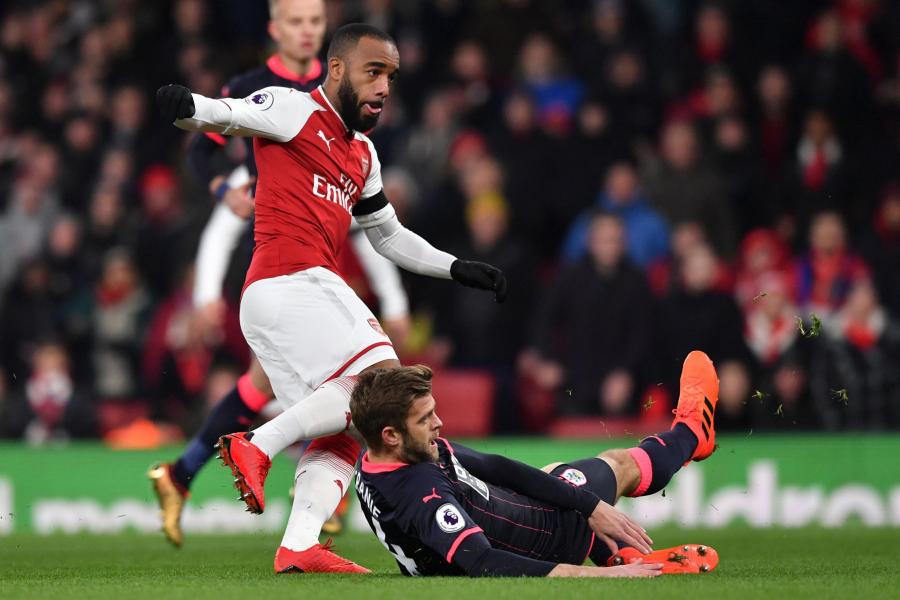 Arsenal vs Huddersfield Predictions
Arsenal to win at half time
Arsenal to win -1 handicap