Minnesota continues to shine on the defensive end, and play very impressive basketball. They have been sensational, and have a ton of playmakers, led by Robert Covington and his never-say-quit mindset. Jeff Teague picked up 18 assists in a recent game, something none of us expected, while D-Rose continues to get buckets off the bench.
Portland has struggled in recent games, and they are very reliant on their starting back-court. With CJ McCollum out, they relied a lot on Jake Layman, who had the most impressive game of his NBA career. Their bench production has started to slow, and this is negatively impacting them. Dame and CJ can only do so much, but the team will rebound.
The moneyline on the TWolves is at -107, while it is -113 for Portland.
TWolves @ Blazers odds:
Spread: POR -2
O/U: 218 (Bet the under)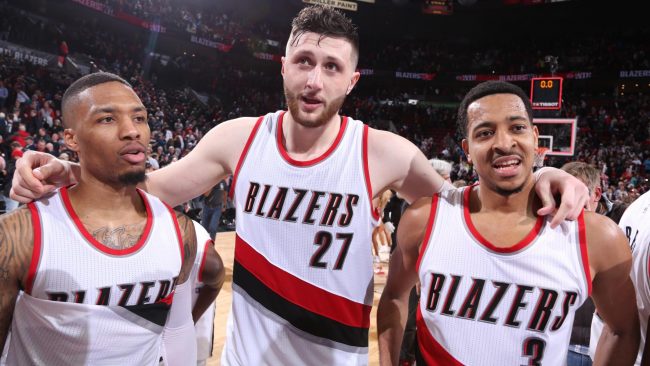 TWolves @ Blazers stats
Wolves: With the #10 overall defense in points allowed, they have come a long way in the four weeks since trading Jimmy. Covington and Wiggins have defended well on the perimeter, while KAT has become a prime-time shot blocker. D-Rose is still torching teams with around 19 points per game off the bench, and these guys have become must-watch basketball. They have the second most steals in the league behind Boston, as the quick-hands of their players have played a big role.
Blazers: They rank #11 in points for, and as usual, it is the offense that is carrying them to wins. As the West starts to un-bunch a bit, Portland is going to need to pick up their game. They rank #3 in free-throw percentage, as they do a great job of finishing off possessions. They are also fourth best in rebounding, shout-out to Jusuf Nurkic. They have to continue to do what they do, and the more they can get out of their role players, the better they will be.
Wolves/Blazers H2H:
When these teams last met on Nov. 4, the game was not close at all. Rose and Butler were out, and Josh Okogie and Tyus Jones started in the back-court. Jared Terrell played 21 minutes as backup point guard, and CJ Williams was a part of the rotation as well. Portland had five guys in double-figures, led by 19 points from the Bosnian Beast, Jusuf Nurkic. They were able to play the guys at the end of their bench for a large chunk of the final quarter. Things won't be the same tonight, however.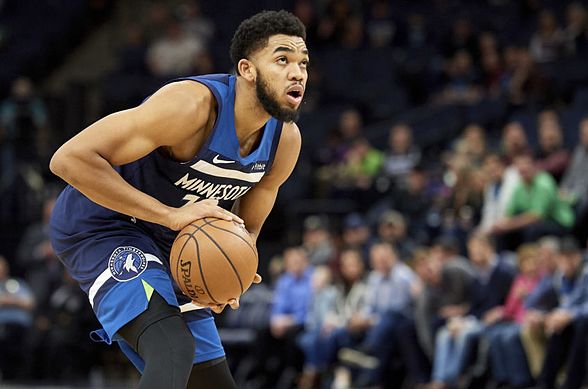 Wolves @ Blazers predictions:
Home-court won't matter tonight, and be sure that before you do ANYTHING today, you bet MIN +2! The offense is going to be terrific, and D-Rose is going to have a 25-point night off the pine. KAT will do his thing and dominate Nurk.
It is unknown if CJ McCollum (ankle) will play, but it doesn't change my thoughts on this one. WOLVES!