Thursday marked the Tampa Bay Lightning's fifth straight victory, a 3-2 win over the Bruins. The win pushed their record to 22-7-1, culminating in an NHL-best 45 points on the season. Tampa Bay also leads the league in goals and goal differential, two marks of a dominant team.
While we are less than halfway into the NHL season, it is clear the Lightning are the league's best team. After flirting with a trip back to the Stanley Cup for the last few seasons, they are once again primed to return and battle to win their second Cup in franchise history. The only question is…can anyone stop them?
Second is first
As mentioned earlier, Tampa Bay is first in goals scored, averaging an impressive 3.83 goals per game. They're also second in power play percentage with a 27.9% conversion rate, only bested by Colorado.
Their first line is one of the best in hockey, with perennial All-Star Steven Stamkos leading the charge. Stamkos centers Ondrej Palat and Yanni Gourde, two proven scorers and bonafide top-six forwards. But that first line is only a first line in name because Tampa Bay's "second line" is out of this world.
The trio of Nikita Kucherov, Brayden Point, and Tyler Johnson is what makes the Lightning so incredibly dangerous. Fresh off of his first 100-point season, Kucherov is once again asserting himself as one of the best players in hockey. The 25-year old sniper has 12 goals and 31 assists, a total of 43 points that leads the team and ranks third in the NHL.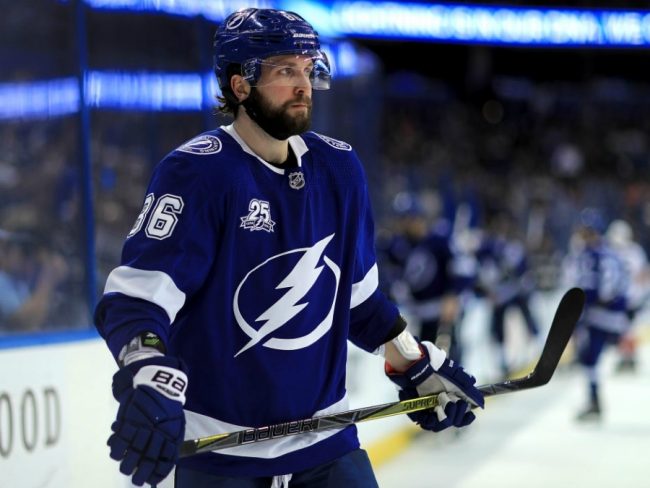 Centering him is Point, playing in only his third season in the NHL. After a 32-goal, 34-assist season, Point is on track to blow by both of those totals. The 22-year old has a league-leading 21 goals to go along with 17 assists. He leads the Lightning with nine power play goals and an impressive 26.3 shooting percentage.
Finally there's Johnson, the veteran of the group at 28. Johnson had previously found success over the years centering Palat and Kucherov. However this season, he has moved to left wing to make way for Point. Although his point totals aren't as gaudy as his line-mates, Johnson still has a respectable 20, tied for 5th on a team where 11 players are already in double figures.
Bottling the Lightning
What makes Tampa Bay such a threat is not just one small group of players, but a collective roster that is fast and highly-skilled. While all the focus may be on the top two lines, that would be discrediting the strong seasons of veteran forwards J.T. Miller and Alex Killorn.
Worst of all, it would be discounting the elite players Tampa Bay has in place defensively. Leading the group of blue liners is none other than reigning Norris Trophy winner Victor Hedman. Hedman is once again off to a good season, with 14 points and impactful play on defense. Hedman, along with veterans Ryan McDonagh, Dan Girardi, and Braydon Coburn, as well as young guns Mikhail Sergachev and Erik Cernak, are responsible for a team defense that is in the top half of the league in goals allowed and penalty kill percentage.
So how do you stop a first-place team that has reached the Eastern Conference Finals in three of the last four seasons? Looking back at last year's series between the Lightning and Capitals, Washington won it with special teams. In the last three games of the series, the Capitals did not allow a single power play goal. While they figured out a way to cover up Tampa Bay's best shooters like Stamkos and Kucherov, it also had to do with staying out of the penalty box.
After giving up 14 power play opportunities in the first four games, Washington allowed just four total power plays in the final three games combined. It's not the completely foolproof way to beat the Lightning, and the Capitals would, of course, go on to win the Cup, but that series can be a place to look if you're a team going against Tampa Bay.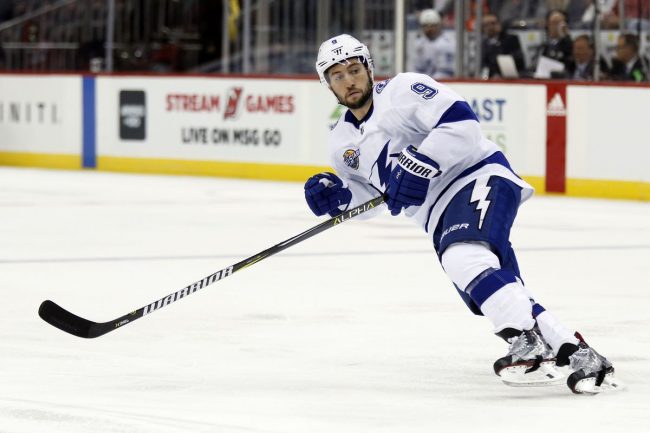 Finally, one big area of concern is the health of goaltender Andrei Vasilevskiy. Vasilevskiy fractured his foot about three weeks ago and is still a few weeks away from a return to the ice. Louis Domingue has been starting in the interim and has done a decent, but unspectacular job. Should Domingue start to falter before Vasilevskiy returns, Tampa Bay would be incredibly thin in net. A team as talented as Tampa Bay can still have games decided by their goaltending, and right now the Lightning are a little short-handed in that department.
But even with the goaltending concerns, Tampa Bay is still in a class above everyone else. With a balanced scoring attack, veteran defense, and the eventual return of Vasilevskiy, the Lightning have everything necessary to win a Stanley Cup.
Next up, the Lightning stay at home to play the Avalanche on Saturday night. Following that are games against the Rangers and second-place Maple Leafs, before embarking on a road trip to Canada starting in Winnipeg against the Jets.