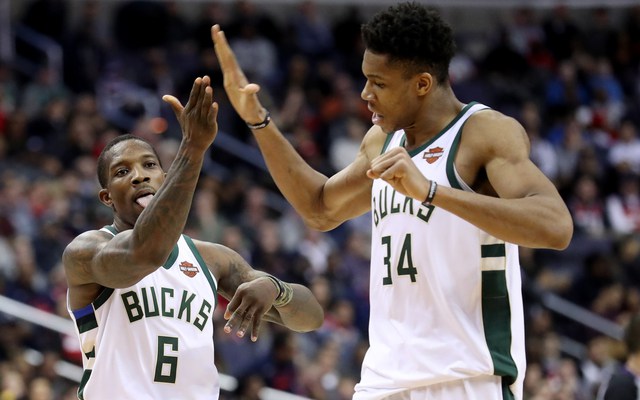 Milwaukee is coming off their worst loss of the year, where Golden State held them below 100, marking their season low of 95 points. They are still leading the league with 120 points per game, and the quick three-point renaissance they have gone through under Mike Budenholzer has been very apparent. This is a team not to be messed with, and one that should be taken seriously.
Toronto is coming off a surprising OT loss in Brooklyn, but now back home they should be able to play a little better. They started Valanciunas in that one, but we should expect Serge to return to that position tonight. The point guard battle between a hot Eric Bledsoe and Kyle Lowry should be a lot of fun, while Khris Middleton looks to snap out of his recent funk in a matchup with Kawhi.
The moneyline on the Bucks is +195, while it is -225 for the Raptors.
Bucks @ Raptors Odds
Spread: TOR -5.5
O/U: 229 (Over, a lot of points tonight)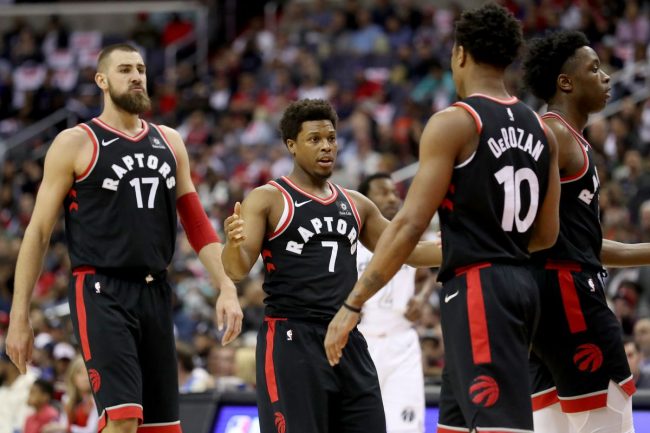 Bucks @ Raptors Stats
Bucks: Leading the league with 120 points per game, they possess so many different threats from the outside. They also lead the league in 2P% and allow the fewest free throw attempts per game. Toronto loves to get in the lane, so their ability to limit free throw attempts is a big part of what they do, and why they are 16-8. Khris Middleton has struggled in the past few games and may be making his way (shockingly) towards Mike Budenholzer's dog-house. He needs a strong outing.
Raptors: Toronto is among the league leaders in every stat. They rank #4 in points for, #7 in against, and at ScotiaBank Arena, they rank #3 in attendance this season. They rank inside of the top ten in most major categories, and really don't seem to have a weakness. They are playing great team basketball, and Nick Nurse and Kawhi Leonard have helped Toronto elevate higher than they have ever been before, even coming off a 59-23 season.
Bucks @ Raptors H2H
When these teams met on Oct. 29, neither Giannis or Kawhi were out there. The Bucks win by 15 and handed Toronto their first loss, but did it as a team, with seven players in double-figures, led by 19 from Ilyasova. Serge Ibaka led Toronto with 30 in the losing effort, as Milwaukee at that time got to 8-0.
Bucks @ Raptors News
We should not expect new additions Jason Smith or George Hill to play for Milwaukee just yet.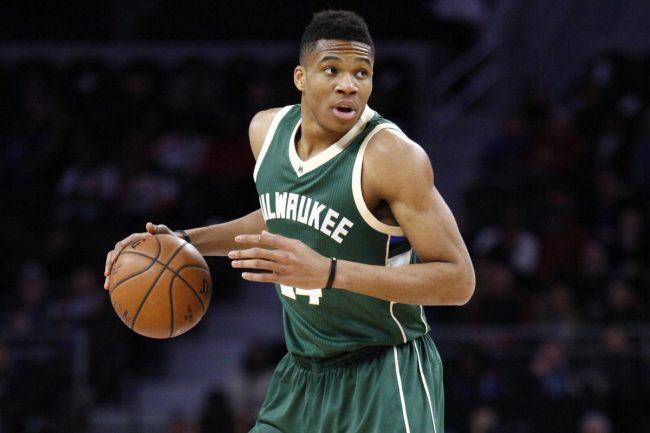 Bucks @ Raptors Predictions
This will be the game where my five-pick losing streak comes to an end. Milwaukee is ready to go, and they will bounce back from their loss against Golden State. BET MIL +5.5, they will come out strong tonight.
Toronto and Milwaukee will have another tight battle, but MIL will have the last laugh on the spread.