Two of the very best teams in the AFC meet in a division rivalry. These teams have been top competitors all season long and will look to give us an entertaining fight from beginning to end. The Chiefs have home field, but can their running game and defense hold up against the Chargers? The Bolts have been one of the most consistent teams in the league this year. They seem to do everything relatively well and have very few weaknesses. Can they slow down Patrick Mahomes and the Chiefs' high-flying passing game?
Chargers vs. Chiefs Odds
Currently, the spread is at 3.5 points with Vegas expecting the Chiefs to win by that margin or more.
Spread: Chiefs -3.5
Total: 56.5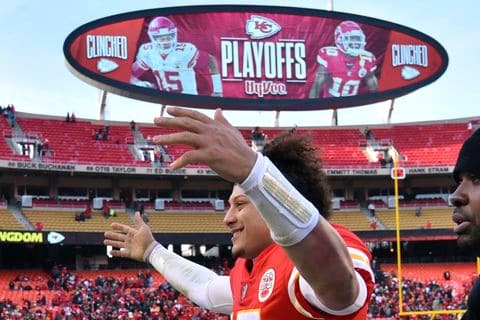 Chargers vs. Chiefs Head to Head
Earlier this year, the Chiefs were victorious by a score of 38 – 28. That was September, this is now. Much has changed for each team. The Chargers are on a bit of a roll after proving their worth against Pittsburgh, another AFC front runner. Last season, back when Kansas City relied on Alex Smith to run their offense, Kansas City ran the table on Los Angeles, winning by tallies of 30 – 13 and 24 – 10. I'm not so certain that the Chargers aren't better this season and the Chiefs a bit worse without versatile runner Kareem Hunt.
Chargers vs. Chiefs Stats
The Chargers have been in the top ten in most major categories all season. They have a top five overall offense thanks to the league's 8th best passing attack and 10th best rushing game. That type of balance is very dangerous, especially when it is paired with a defense as dominant as theirs. They'll enter this matchup with the 9th best defense in the league. The Chiefs have a pretty darn good offense of their own. They are currently 3rd best in the league thanks mostly to their passing game which, captained by Patrick Mahomes- who leads the league in passing touchdowns- also sits as the league's 3rd best. Their running game is at 14th best so it is dangerous enough to have to respect. The real downfall of the Chiefs, though, is their defense which currently ranks as the league's second worst unit around.
Chargers vs. Chiefs News
Kareem Hunt's absence wasn't necessarily a factor against the Oakland Raiders, but the team that they face in the Los Angeles Chargers is much better than the Raiders. Seeing how they can adjust to life without Hunt will be interesting as he was a constant threat out in passing routes or from the backfield in screens, draws, or simply slipping away on more basic run plays. Bottom line, the Chiefs still have plenty of playmakers that, when the ball is in their hands, they are dangerous. They just need to find creative ways to get the ball in their hands. Likewise, the Chargers will likely see their outstanding, versatile running back, Melvin Gordon back in this game. That will be a major boost for them as they will look to get him involved in various ways early and often.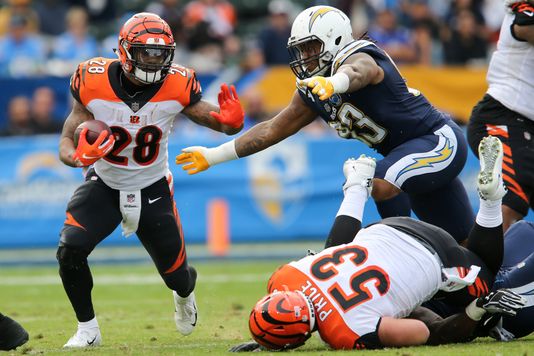 Chargers vs. Chiefs Predictions
I think the Chargers may end up taking this one away from their division foe. I'll predict that the blueprint for slowing down Patrick Mahomes may be out there. Keeping him in the pocket and taking away chunk plays will frustrate him enough to slow the production. I think the Chargers are a team that is built to do just that. I'll predict a score of 28 – 24 in this one with the Chargers taking the victory.