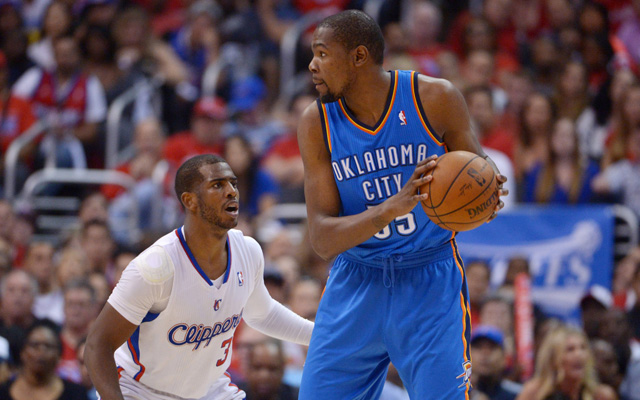 Utah, despite losing to the Spurs last night, has been hot of late. They had a long winning streak ahead of that one and will look to bounce back. They have been a strong road team this season. The addition of Kyle Korver has given them a boost from their bench and made it easier for players to space the floor and get open looks.
OKC had a major comeback win over the Nets last week, before somehow losing to the Bulls (who lost their very next game by 56). Still, they are among the best teams in the west, and Jerami Grant's improved three-point shooting has played a big role in this. The battle between Steven Adams and Rudy Gobert tonight will be must-watch.
The moneyline for the Jazz is +200, while It's -240 for OKC.
Jazz @ Thunder Odds
Spread: OKC -6
O/U: 216 (Even)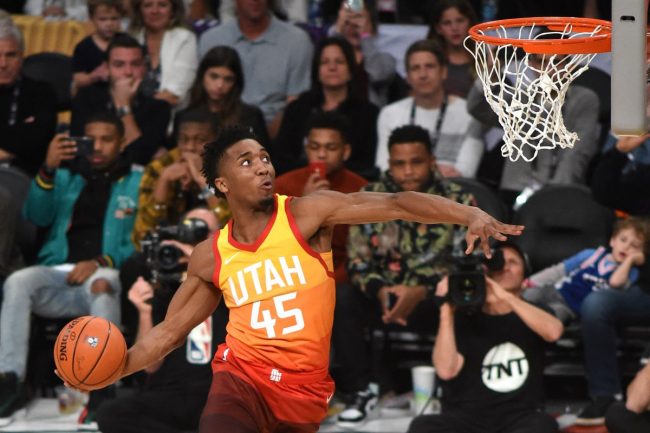 Jazz @ Thunder Stats
Jazz: Having the #6 defense in the NBA really helps with keeping games relatively low scoring, and it's been a big part of their success. They are inside of the top 15 in both steals and blocks and have continued their strong play. Donovan Mitchell is leading the team with 21 points per game, but nobody else is over 15. There is so much inconsistency on this roster, and it makes things hard to finish at times.
Thunder: They rank just ahead of Utah in points against, and just outside of the top ten, is their offensive rank. Both PG and Russ have had wildly impressive seasons, and continue to dominate. Paul George getting his hands into the passing lanes frequently has been a big part of their ability to score so much on the fast break. Despite inefficiencies from various players in their lineup, they keep getting it done.
Jazz @ Thunder H2H
This is the first meeting of the season between these teams, but they will meet again 12 days from now on Dec. 22.
Jazz @ Thunder News
Utah has gone back and forth between Crowder and Favors as the starting PF, now starting to sub one for the other based on the matchup at hand.
OKC is looking to keep it rolling, and now the chase is on for the Warriors, who are fully healthy, with the best record in the entire western conference. Coming off the loss to the Bulls, they need to bounce back.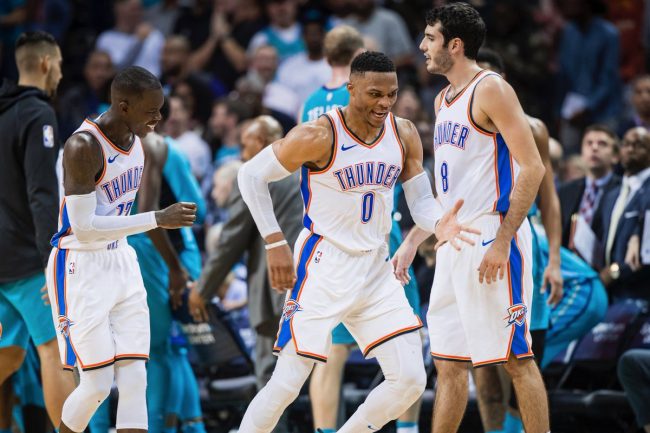 Jazz @ Thunder Predictions
Be sure to bet OKC -6 in this one, as they won't allow the Jazz to stay within striking distance as the game winds down. OKC will not have another loss, and after being knocked out by Utah in the first round of last year's postseason, this time, it's personal.
Russ will record yet another triple-double, and help power OKC to the victory! Bet on it! OKC -6!