We have football on Saturday for a second week in a row, as the Washington Redskins will travel to take on the Tennessee Titans in a Week 16 showdown. The Titans are currently 8-6 and still fighting for an AFC Wildcard spot, while the Redskins are 7-7 on the season and also looking for a Wildcard ticket to the playoffs. The Titans have been very good at home this season holding a 5-1 record, while the Redskins have actually played better on the road this season than they have at home with a 4-3 record.
Redskins vs. Titans Odds
The Titans are favored -10 at home this week, which we'd be willing to take the under on those odds. A lot of that has to do with the fact that Josh Johnson remains the starting QB for the Redskins, but he's performed fairly well over the past couple weeks considering he wasn't even in the league a few weeks ago.
Spread: Titans -10
Total: 37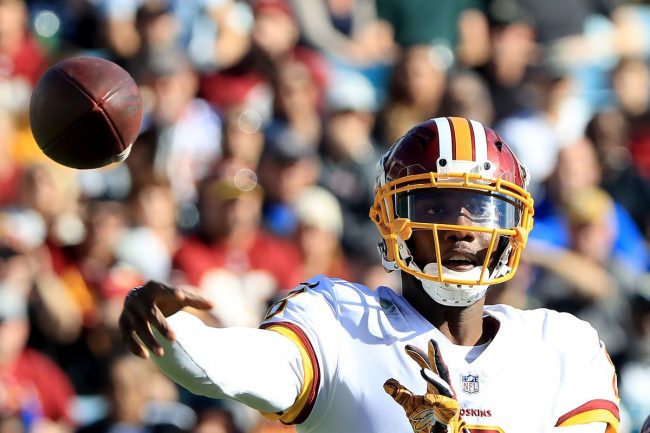 Redskins vs. Titans Head to Head
So how do the underdog Redskins pull off a victory on the road this week? Let's take a look at the Titans and their strengths. Recently it's been Derrick Henry and his ability to run through opposing defenses. Over the past two weeks, Henry has racked up 50 carries for 408 yards and 6 TD's. It's incredible it took the Titans and Henry this long to finally click on the ground. The Redskins defense allows the 18th most rushing yards per game (116.6), but play physical and fast under defensive coordinator Greg Manusky. The rest of the Titans offense hasn't been all that impressive. Marcus Mariota on the season is completing 68.6% of his passes for 2,418 yards and an 11:8 TD to INT ratio. Outside of the Derrick Henry and Dion Lewis in the backfield, the only other reliable weapon has been Corey Davis, who has 57 receptions, 798 yards and 4 TD's on the season.
Redskins vs. Titans Stats
What the Titans do well is play defense under new head coach Mike Vrabel. Tennessee is currently tied for 1stin the league allowing 18.1 points per game. They are also 7th in total yards allowed (329), and 6th in passing yards allowed (218.7). Washington is coming off a win against another AFC South team, beating the Jaguars 16-13 in Week 15. The Jaguars and Titans have a lot of similarities. Both teams have really good defenses, and both offenses run through the ground game. It would come to no one's surprise if the Redskins came out on top this week, as head coach Jay Gruden has been able to string enough wins together, despite injuries, to give his team a chance at the playoffs.
Redskins vs. Titans News
It's worth monitoring Mariota and a minor foot injury he's been dealing with. Mariota was able to participate in Wednesday's practice, but as long as the offense continues to run through Derrick Henry, we wouldn't expect much from Mariota on Saturday against Washington.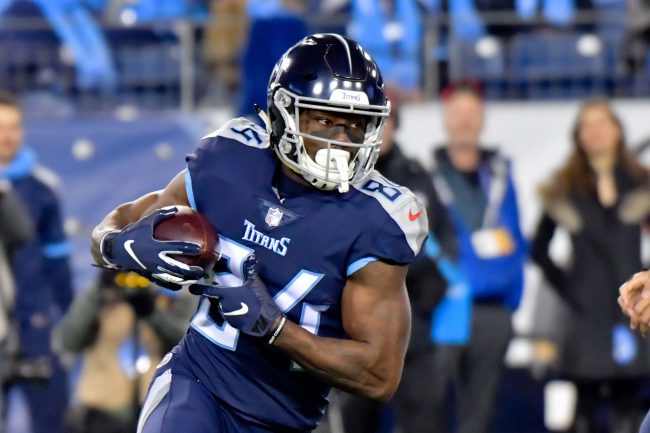 Redskins vs. Titans Predictions
We're taking the upset in this win, as we think the Redskins come out on top 18-16. We would expect both defenses to show up, keeping this a low scoring defensive battle.