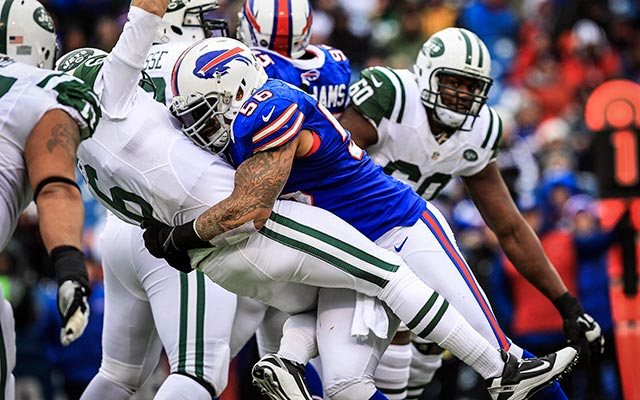 The Buffalo Bills will host the Miami Dolphins in the 2018 regular season finale, with both teams heading home after this contest. The Dolphins were clinging to playoff hope entering week 16, but a loss eliminated them from playoff contention. Buffalo has had a very disappointing 2018 regular season, but have some pieces to build upon for next season. The Bills enter this game with a 5-10 record and have lost three of their last four games. Buffalo lost to the New England Patriots, 24-12, in week 16. Miami brings a 7-8 record into the season finale, and have lost two straight games to the Minnesota Vikings and Jacksonville Jaguars.
Bills vs. Dolphins Odds
The Buffalo Bills are 3.5 point favorites over the Miami Dolphins in this game. The over/under for total points scored is set at 38 points.
Spread: Bills -3.5
Total: 38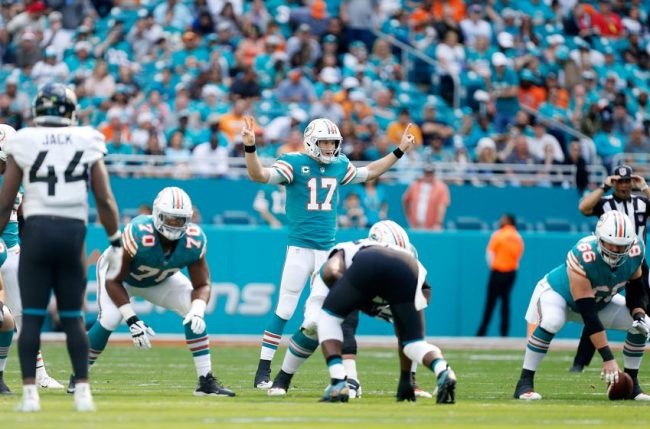 Bills vs. Dolphins Head to Head
The Miami Dolphins were able to beat the Buffalo Bills by a score of 21-17 earlier this season. Miami holds a 61-47-1 lead in the all-time series standings.
Bills vs. Dolphins Stats
Buffalo is one of the worst offensive teams in the league this season, averaging just 15.2 points per game. Rookie quarterback Josh Allen has completed just 52 percent of his passes this season and has thrown nine interceptions to just six touchdowns. Running back LeSean McCoy is averaging just 3.3 yards per carry this season for 479 rushing yards. Linebacker Lorenzo Alexander leads the team with 6.5 sacks on the season, and the defense has forced 20 turnovers this season.
The Dolphins haven't been much better on offense this season, averaging just 21.1 points per game. Quarterback Ryan Tannehill is throwing for just over 160 passing yards per game while completing 64 percent of his passes. Veteran running back Frank Gore is averaging 4.6 yards per carry this season but has yet to score a rushing touchdown. Linebacker Kiko Alonso leads the Dolphins with 120 total tackles this season to lead an above average defense.
Bills vs. Dolphins News
Frank Gore suffered a strained foot in week 15 against the Minnesota Vikings, but the injury will not require surgery. The veteran running back has expressed his desire to return to the NFL for a 15th season in 2019. Cornerback Xavien Howard was named a starter for the AFC in the 2019 Pro Bowl and is tied for the NFL lead with seven interceptions.
Running back LeSean McCoy did not start the week 16 loss to the New England Patriots, but a reason was not given for the benching. Buffalo recently signed backup quarterback Matt Barkley to a two-year contract extension that will keep him in Buffalo through the 2020 season.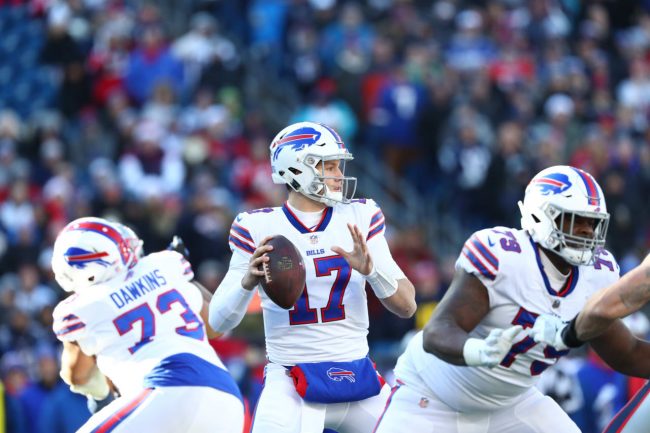 Bills vs. Dolphins Predictions
You have to expect a huge letdown from the Miami Dolphins in this game with their playoff hope vanishing in week 16. The first game between these two teams was close, and this game should be much of the same. Look for the Bills to end their season on a high note with a victory over the Dolphins in week 17. Bet the Buffalo Bills -3.5 over the Miami Dolphins.