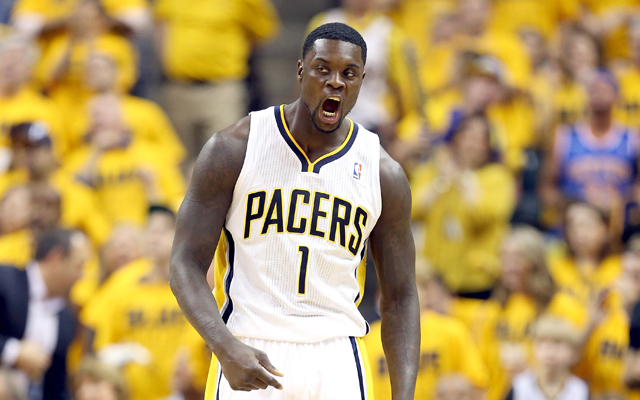 Indiana has been one of the best teams in the league to start the season, and it has gone way too unnoticed. Oladipo missed a few weeks, and in that time, all they did was win. They allow the fewest points per game in the association, something that has continued to fuel their hot start. The stellar play of Domantas Sabonis off the bench continues to be something that leads them and helps with their surge.
Chicago, on the other hand, has the worst offense in the league, with the decision to bench Jabari not really helping anything there. Zach LaVine has been stellar all season, while Lauri Markkanen has really come on strong. But that is where the good things stop. They just moved Justin Holiday to bring in Wayne Selden, with a few more trades likely on the horizon. It's a re-building year for Boylen's team.
The moneyline for the Bulls is +210, while it is -230 for Indiana.
Pacers @ Bulls Odds
Spread: IND -6
O/U: 202 (Over)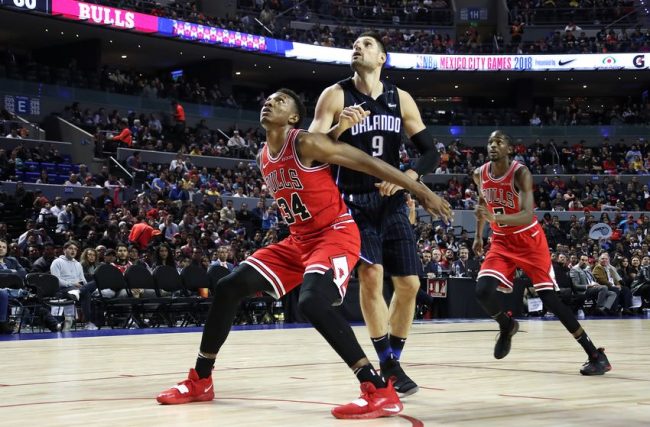 Pacers @ Bulls Stats
Pacers: As we mentioned above, they allow a league-best 101 points per game, and though they score the 23rd most points, they continue to be efficient with what they are doing. They have six guys scoring in double-figures each night, led by Victor Oladipo's 19.6 points per game. He has continued to be a leader in his second season here, and though the production is down, the leadership is there as much as it has ever been.
Bulls: They score exactly 100 points per game, which puts them dead last at #30 in the league, though they are #13 in points allowed. Zach LaVine leads them with his 23 points per game, while Lauri Markkanen is posting a solid 17 point-7 rebound line every night. He is doing so while hitting over 40% of his outside shots. Injuries have hampered them a whole lot, and now they have to replace Justin Holiday's 35 minutes per game.
Pacers/Bulls H2H
These teams have met twice this year. First, on Nov. 2, the Pacers rallied from a slow start to win a nail-biter, 107-105. Victor Oladipo led all scorers with 25 points, and also pulled down a game-high 14 rebounds. And when they met on Dec. 4, it was Darren Collison's 23-point, 8-rebound effort that led them to the win. Oladipo was out, but it meant nothing to the final result.
Pacers/Bulls News
This will be the third of four meetings between the Central division foes.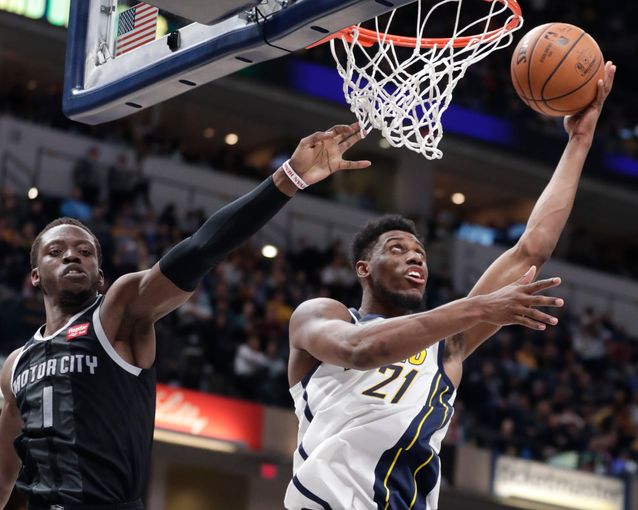 Pacers @ Bulls Predictions
To begin with, be sure to bet on the IND -6 spread, as they will without a doubt be leaving the United Center with the victory.
Oladipo is going to go for 25 points to help lead the way for his team, while a 30-point night from Markkanen will not be enough for Chicago.