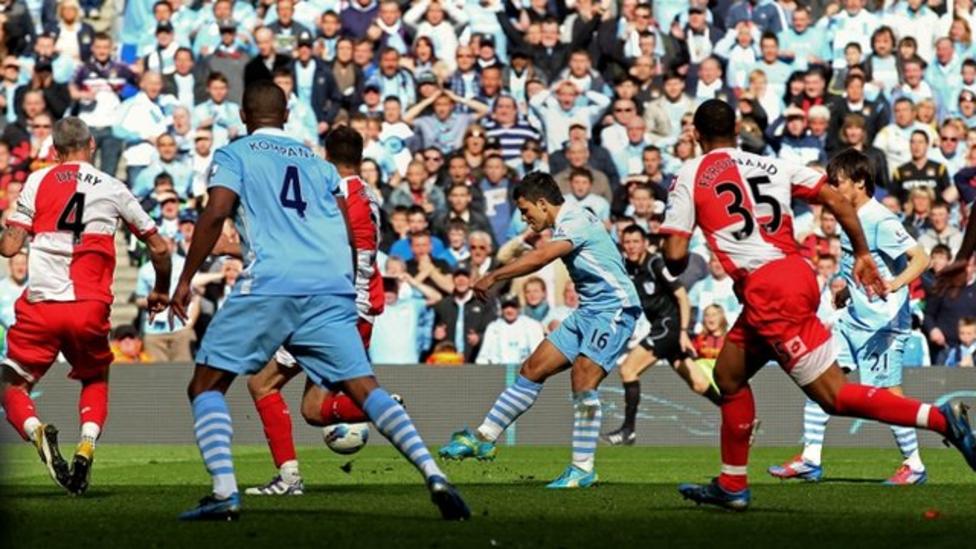 Some fans have a habit of leaving their seat before the final whisle. Bad for them, as they might have missed some of the most breathtaking moments from the Premier League, featuring Aguero's title winner,the reason for the beginning of "Fergie time" and the best way to begin your career. You will also see a game with eleven goals!
1. Sergio Aguero wins the title in last minute
13.05.2012 will long be remembered by Manchester City supporters. On this day Sergio Aguero scored a stoppage time winner, to steal the title from United's grasp.
2. Highest scoring game
On 29.09.2007 Portsmouth and Reading produced a breathtaking show at Fratten Park with the game ending in 7:4 win for the home side. This is the highest scoring game in the Premier League history.
3.Goal with the last kick
With the result 0:0 and the game in stoppage time,the future champions Manchester City were pressing for a winner but obviously were not ready for what it was to come.
4. My name is Macheda
What a way to introduce yourself to the world, than perserving your team title aspirations with a stoppage time winner? 17 year old Federico Macheda was making his professional debut as he came on as a substitution in Manchester United game with Aston Villa.
5. Where Fergie time began
On 10.04.1993 Manchester United were playing with Sheffield Wednesday and they needed a win, as they were fighting for the title. First Steve Bruce equalized on 86 minutes, before later scoring the winner in stopagge time.