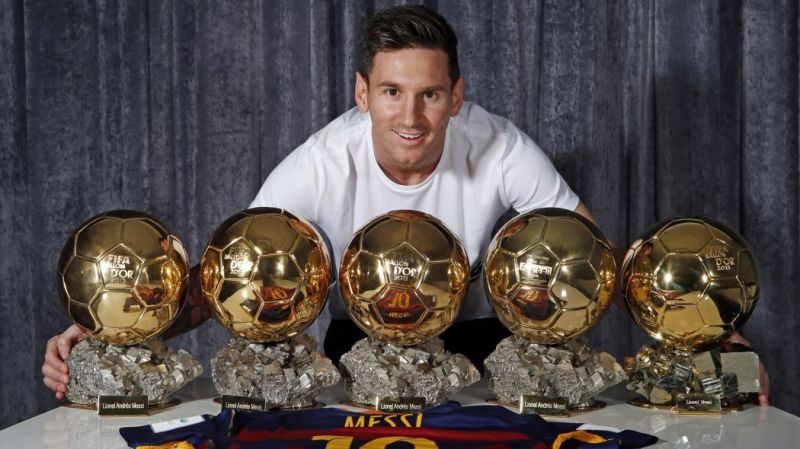 What more can be said of Lionel Messi? The Rosario native is 5 times Golden Ball winner and with numerous records now on his name. A football icon, who is staying loyal to Barcelona through the years. Along with Cristiano Ronaldo, these guys defy the whole modern football era.
10. Messi vs Milan
12.03.2013 – Surrounded by 5 defenders at the edge of the box Messi produced a moment of magic and sent the ball in the back of the net.
9. Flip over the goalkeeper
08.03.2011 – In a second leg Champions League meeting against Arsenal, trailing 2:1 after the first game and deep into the added time for the first half Messi found himself one on one with
8. Trademark free kick
08.01.2017 – The Villarreal goalkeeper just froze and looked, anyway he could have done little more.
7. Impossible free kick
26.02.2012 – 80 minutes were gone in Barcelona clash with Atletico Madrid, when a free kick was awarded at the corner of the penalty box and Messi tried an unthinkable for the mortals trajectory which somehow ended in the back of the net.
6. Dribble from half way line
16.01.2014 – Messi received the ball around the centre of the pitch and started dancing past 1, 2, 3 Getafe defenders, then the keeper and the ball was in the net.
5. Dribble in a limited space
27.04.2013 – Leo showed incredible control and dribbling skills as he went past 4 defenders before placing the ball in the low corner.
4. Determined
21.03.2010 – In a game against Zaragoza, Messi resisted 2 heavy tackles, stayed on his feet, danced past a few defenders and slotted the ball past the keeper. Before him we thought this was possible only on electronic games. He scored a hattrick in that game.
3. Ronaldo, take notes
27.04.2011 – A special goal against a special opponent. A semi final clash of the Champions League saw Messi dribble past 5 defenders before smoothly placing the ball past Iker Cassilas.
2. Messi alone against Bilbao
30.05.2015 In a Cup final against Ahtletic Bilbao, Leo received the ball far away from the goal on the right side and did what he does best, going past the entire Athletic Bilbao defence and scored. How simple it is ?!
1. Introduction to the world
18.04.2007 Messi was still 19 at the time and most football fans had no idea of what was about to come. A memories of another genius Argentinian arose. Did Messi copy Maradona World Cup goal or he was just preparing the fans for the years of pure football brilliance to come.