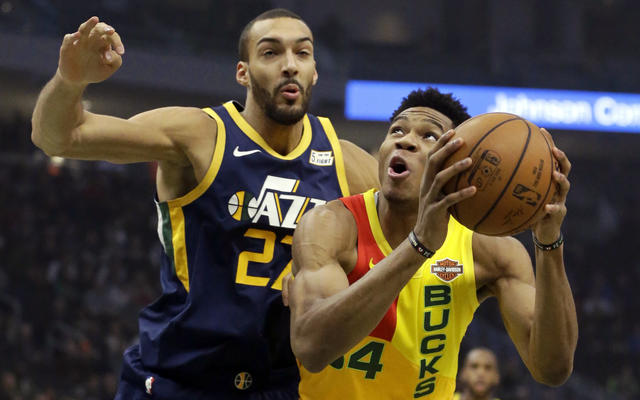 This will be the tenth game in a row for the Lakers that LeBron sits with his groin injury, and the team has gone 4-5 in his absence thus far. They have been playing decent, but it has been nothing special. They have been staying close in games, but it's hard without one of the greatest closers of all time. LA is currently in at the #8 spot, with a lot of time left in the year.
The Jazz, on the other hand, have been up and down, and currently reside at .500. Donovan Mitchell has started to come into his own again, and his strong play has help them overcome some serious injuries. He and Rudy Gobert make this team go, while Jae Crowder is the glue that keeps them together.
Lakers @ Jazz Odds
Spread: UTAH -8
O/U: 216.5 (Over)
Lakers @ Jazz Stats
Lakers: They have the #12 scoring offense in the league, and the point totals have not dropped off too much, despite being without LeBron for the past few weeks. Kyle Kuzma dropped 42 points in a win against the Pistons, breaking out of a mini-funk. Brandon Ingram's scoring totals have been way up of late, while KCP has been giving them a lot off the bench. Lonzo Ball plays much better when Rondo is not available, knowing there is a lot more opportunities for him.
Jazz: Utah is just #22 in points scored, but have the fourth-best scoring defense in the entire NBA. Defense has been their calling card under Quin Snyder, as that has continued to be the case. Donovan Mitchell is scoring a team-high 21 points per game, with five other guys scoring in double-figures right below him. This is a team that is at its best when playing like a team, sharing the ball, and watching Mitchell go to work.
Lakers/Jazz Head-to-Head
When these teams met on November 23, the game was close all the way to the end. They were tied at halftime, before the Lakers used a strong fourth quarter, riding to a 90-83 win. Brandon Ingram led all scorers with 24 points, while LeBron added 22-10-7. Mitchell left the game with an injury, and it was now-Cav Alec Burks leading the way for Utah with 17 points. Both teams look quite different from the last meeting.
Lakers @ Jazz News
While LeBron will sit with his groin injury, the Jazz are without both Dante Exum and Ricky Rubio, leaving Raul Neto as their only point guard available.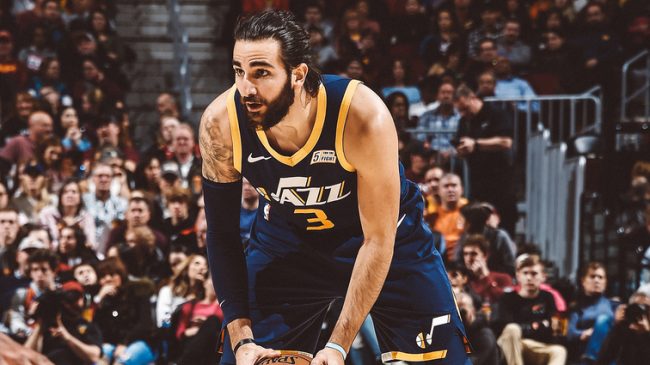 Lakers @ Jazz Predictions
FIRST THINGS FIRST. Make sure to bet UTAH -8! They will be picking up a home win against the Lakers, led by a 30-point performance from Donovan Mitchell. He and Rudy Gobert will both go off tonight.
LA just won't have it, and Kuzma will struggle a bit, trying to follow up his super performance against Detroit.