The Lakers and Thunder are set to tipoff at 8:30 p.m. tonight. Oklahoma City is currently 3rd best in the Western Conference with a 26-17 record, while the Lakers sit in 9th place with a 24-21 record. The Lakers sit just a half game behind the Utah Jazz, who are in the 8th spot, as the West will continue to be a harsher path for teams than the Eastern Conference. If the Lakers played in the Eastern Conference, their record would be good enough to sit them comfortably in 6th place.
Lakers vs. Thunder Odds
The Lebron-less Lakers continue to play as underdogs, as the Thunder are favored -10.5 at home in tonight's matchup. The Thunder have played well at home this season winning 14-of-20 possible matchups. The Lakers hold a 9-12 record on the road, but both teams have been just about the same over their last 10 games. Los Angeles has gone 4-6, and Oklahoma City has gone 5-5.
Spread: Thunder -10.5
O/U: 226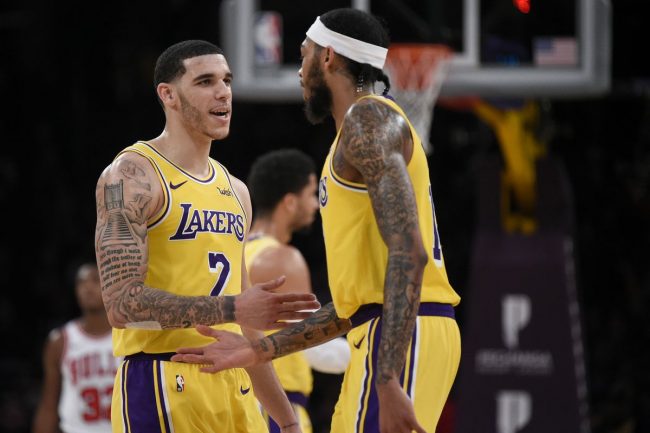 Lakers vs. Thunder Head to Head
The Thunder are coming off a 142-126 loss to the Atlanta Hawks, where they allowed 90 points combined between the 2nd and 4th quarters. Russell Westbrook still led the way, providing 31 points, 6 rebounds and 11 assists, pushing his season averages to 21.7 ppg, 10.7 rpg, 10.6 apg, and 2.6 spg. Westbrook is an absolute game breaker and very difficult to contain, but Lonzo Ball is one of the better defensive point guards in the game. What Westbrook does best is setting up teammates like Paul George and Steven Adams, thus giving him such high assists per game statistics. Then having a former starting point guard like Dennis Schroder come off the bench is always a big boost for the second unit. The Lakers were able to take down the Chicago Bulls 107-100 in their last game, which ended a two-game losing streak. Lonzo Ball led the way with 19 points, 8 rebounds, and 6 assists. People sometimes forget how young this team is and they're molding into their own while Lebron remains sidelined.
Lakers vs. Thunder Stats
Kyle Kuzma continues to produce for Los Angeles in his second NBA season, averaging 18.7 ppg, 2.4 apg, and 6 rpg. Kuzma and Brandon Ingram both log the most minutes per game behind Lebron, as Ingram provides 16.4 ppg for the Lakers. His name has been included in trade rumors for the Lakers who may look to make a move by the trade deadline. It'll be a team effort when defending Paul George who is having one of the best seasons of his career. George is averaging a team-high 26.6 ppg and is third on the team with 8.1 rpg.
Lakers vs. Thunder News
Nerlens Noel will return for the Thunder in tonight's game after passing all concussion tests. Lebron James (groin) has been cleared to return to practice next week.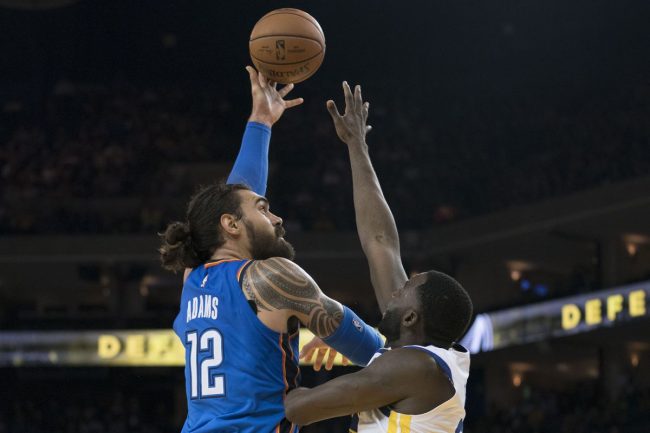 Lakers vs. Thunder Predictions
Between Westbrook, George, Adams, and Schroder it's going to be very tough for the Lakers to come out on top tonight. Give us Oklahoma City at home tonight, as the Lakers will be back in the playoff hunt following Lebron's return.