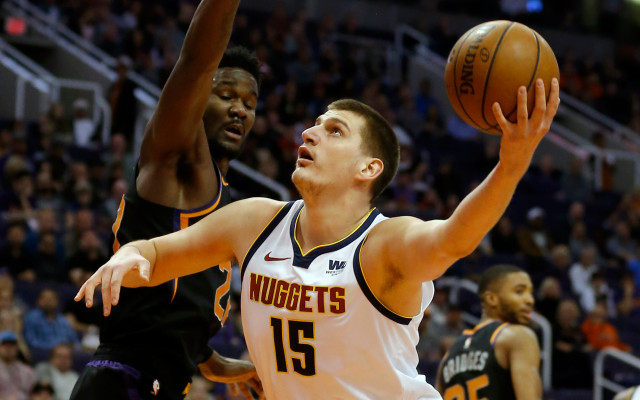 The Cleveland Cavaliers will travel to the Pepsi Center to take on the Denver Nuggets Saturday night. The Cavaliers are playing in Utah Friday night and then will travel to Denver in time for the 9 p.m. showdown tomorrow night. The Nuggets have been rolling lately winning 7 out of their last 10 games and sitting second in the West with a 30-14 record. The Cavaliers currently hold the worst record in the league at 9-36. They'll be picking at the top of next season's NBA draft and are 1-9 over their last 10 games.
Cavaliers vs. Nuggets Odds
Not that this comes to much surprise, but the Nuggets are favored at a whopping -17 against the Cavaliers. Cleveland is clearly in a rebuilding stage following the loss of Lebron and has a good group of young core players. Denver holds a 19-4 record at home this season and Cleveland has gone 4-19 when playing on the road.
Spread: Denver -17
Total: 218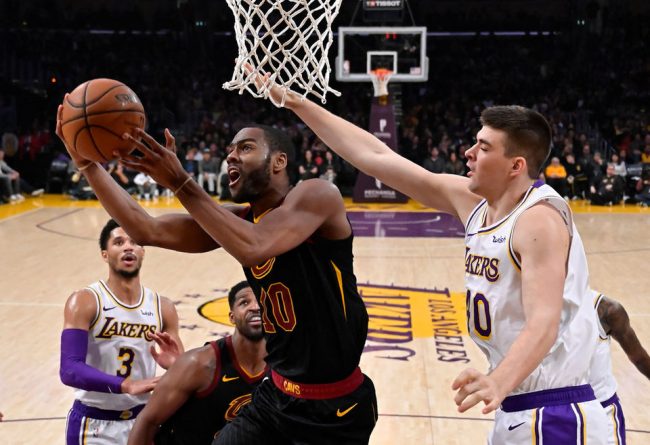 Cavaliers vs. Nuggets Head to Head
These two teams faced off back in early November when the Nuggets came out on top in that game 110-91. Juan Hernangómez logged 29 minutes in that game and helped carry his team to a victory with a team-high 23 points. For Denver, they're coming off a 135-105 victory over the Chicago Bulls on Thursday night. The Nuggets got good games out of basically their entire team, as they had seven players finish in double-digits. Jamaal Murray dropped a game-high 25 points in this one, as the depth of Denver's roster continues to get scarier. The Cavaliers are two games removed from taking down the Lebron-less Lakers, but fell to the Portland Trailblazers on Wednesday night 129-112. Cleveland got 20-point performances from Jordan Clarkson and Rodney Hood in that game.
Cavaliers vs. Nuggets Stats
Nikola Jokic leads the Denver Nuggets with 19.6 ppg, 10 rpg, and 7.6 apg. The 7.6 apg from the center position just shows how incredible of a player and passer Jokic is. It also helps when this organization has surrounded him with knockdown shooters to kick the ball out to. Jordan Clarkson has transitioned from the sixth man role to leading this Lakers team with 17.1 ppg. Clarkson has always shown flashes of excellence and he's a nice addition to this backcourt with Rodney Hood and rookie PG Collin Sexton. Sexton, who was selected no. 8 overall by the Cavaliers in the 2018 draft, has played pretty solid averaging 14.6 ppg. This team decided to bring back Kevin Love this offseason, as he's only made four starts all season long due to a lingering foot injury. We'll see what kind of draft picks and free agent acquisitions this team can make to help improve their efforts come next season.
Cavaliers vs. Nuggets News
Tristan Thompson has already been ruled out for Friday night's game against the Jazz with left foot soreness. This is an injury that caused Thompson to miss most of December, and the tanking Cavs may rest him periodically over the second half of the season. If Thompson is unable to play against Denver, look for Channing Frye and Ante Zizic to soak up plenty of extra minutes.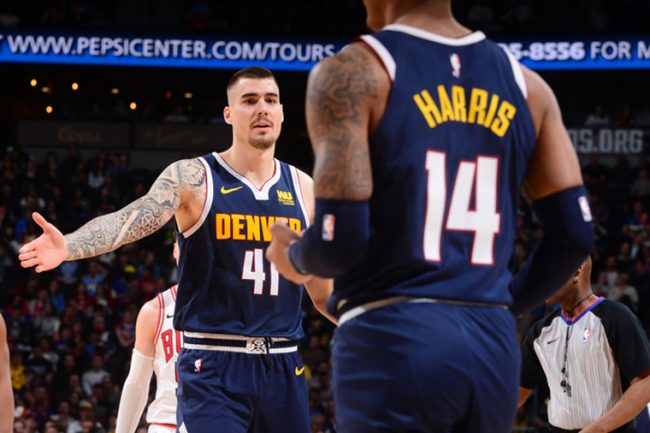 Cavaliers vs. Nuggets Predictions
The Nuggets should have no problem with this Cavaliers team Saturday night, as these are just two teams at two completely different stages of development.