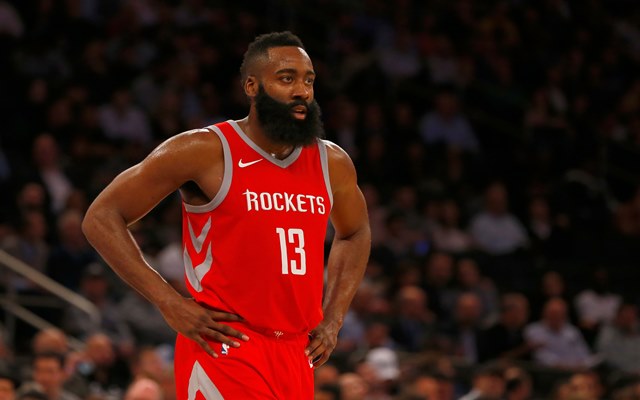 James Harden is on a historic scoring run, and he is single-handedly carrying his Rockets team to victory on most nights. Harden and the Rockets will try to keep the winning going as they travel to Philadelphia to take on the 76ers. Philadelphia has been playing great basketball in their own right, and this game will be a potential NBA Finals preview. Houston sits atop the Southwest Division in the Western Conference with a 26-19 record, despite a slew of injuries. The Sixers are trailing the Toronto Raptors in the Atlantic Division, but are still one of the top teams in the Eastern Conference with a 30-17 record. This should be an extremely high scoring game between two of the top offensive teams in the NBA.
76ers vs. Rockets Odds
The Sixers are -6.0 over the Rockets in this game. The over/under for this game is set at 233.5 total points.
Spread: 76ers -6
Total: 233.5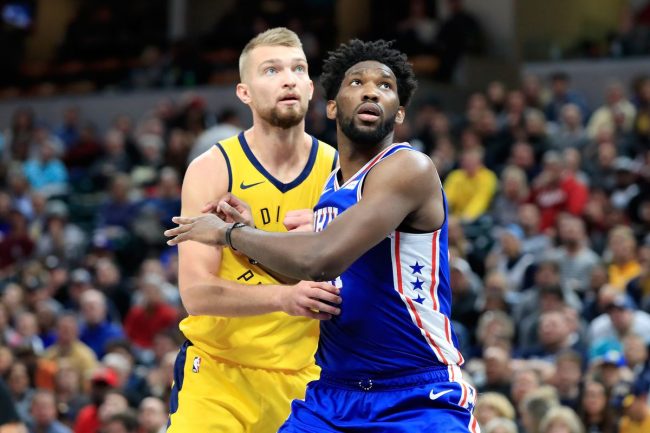 76ers vs. Rockets Head to Head
The Sixers and Rockets have not met this season, but the two teams split the two games against each other a season ago. Houston holds a very slim 72-69 lead in the all-time head to head series against Philadelphia.
76ers vs. Rockets Stats
Philadelphia is the fourth highest scoring team in the NBA, averaging 115.4 points per game this season. All-Star center Joel Embiid is a big reason for this offensive outburst, scoring 27.0 points per game, and also has a team-high 13.2 rebounds per game. Point guard Ben Simmons has pitched in with 16.6 points per game, while also dishing out over seven assists per game. The Sixers have little trouble putting up points on offense.
James Harden has been a one-man show for the Rockets of late and is averaging a league-high 35.7 points per game. Harden has scored 163 total points in the last three games, and all of those points have been unassisted. The Rockets are averaging just 21.2 assists per game this season, which is one of the lowest totals in the league.
76ers vs. Rockets News
Sixers point guard Markelle Fultz has rejoined the team as he continues to rehab his injured right shoulder. Fultz has been out since November 19 when it was discovered that he is suffering from thoracic outlet syndrome. Philadelphia is in the middle of a tough stretch of basketball, playing against 12 straight teams with a record over .500.
The Rockets are without two of their best players but could be getting their All-Star point guard back this week. Chris Paul is dealing with a hamstring injury but is expected to return to the court sometime this week. Center Clint Capela recently underwent thumb surgery and is expected to miss 4-6 weeks during his recovery.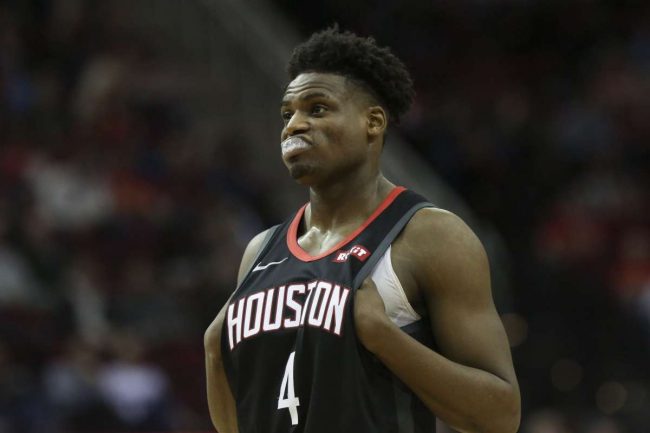 76ers vs. Rockets Predictions
Expect this game to be an extremely high scoring affair, and James Harden is going to put up a ton of points. The problem for Harden is that he is playing without a pair of All-Stars, and the Sixers are loaded with talent. Philadelphia is hard to beat at home, and they will get past the Rockets in this game. Bet the Philadelphia 76ers -6.0 over the Houston Rockets.