It's a Sunday night showdown between the Los Angeles Clippers and the San Antonio Spurs. Tip-off is set for 6 p.m. straight from the AT&T Center.
Clippers vs. Spurs Odds
The Spurs are favored at home in this game -9.5, as they look to build off their two-game losing streak. The Clippers enter this game looking to snap a five-game losing streak and improve upon a 3-7 record over their last 10 games. The Spurs are 7-3 over their previous 10 games, and playing a very high level of basketball under one of the greatest head coaches of all-time in Gregg Popovich.
Spread: Spurs -9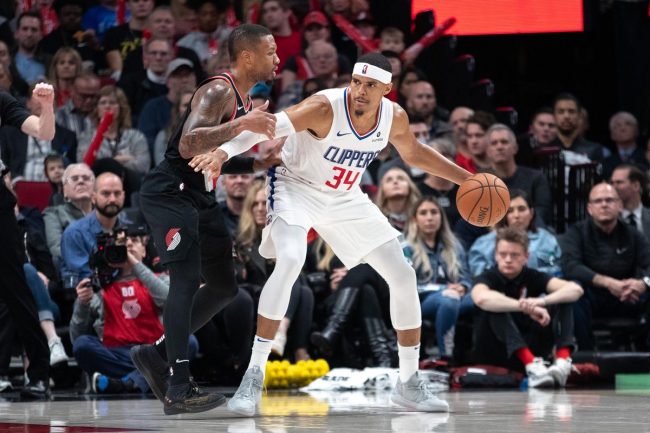 Clippers vs. Spurs Head to Head
Expect the two-headed monster of DeMar DeRozan and LaMarcus Aldridge to make its presence known in this game. Both players come into this game averaging 20+ points per game and shooting a league-high 40.4% from deep. The Spurs also remain one of the best teams from the free throw line shooting 82% and you know those are two things this Clippers team should be aware of. Like we said, the Spurs enter this matchup fresh off of two straight victories over the Minnesota Timberwolves and the Dallas Mavericks. In their 116-113 victory over the Wolves, they were without DeRozan due to injury. Rudy Gay really stepped up and provided a 22/4/5 stat line, and LaMarcus Aldridge remains one of the best power forwards in the game, posting a 25/9/4 stat line. No need to worry if you're a Spurs fan, as DeMar DeRozan is active for this game after dealing with left ankle soreness. DeRozan was listed as probable and said this weekend that he'd "without a doubt" be active for this game.
Clippers vs. Spurs Stats
While the Spurs sit at 6th place in the Western Conference with a 27-20 record, the Clippers have played quietly well this season, as they're currently in the 8th spot with a 24-21 record under head coach Doc Rivers. Tobias Harris leads this team with 20.9 ppg and 8 rpg, as the 26-year-old forward is playing some of the best basketball of his career. This team also gets contributions from Danilo Gallinari, who averages 19 ppg but has been dealing with back spasms, as injuries have always been an issue throughout his career. Lou Williams flies under the radar averaging 18.7 ppg off the bench, remaining one of the best sixth men in the league. They hit a part of their schedule where they faced teams like the Nuggets, Pistons, Pelicans, Jazz, and Warriors, which all ended in losses. They need to get a victory to end this losing streak since the West is much tighter than the East.
Clippers vs. Spurs News
The Clippers will be without Lou Williams in this game, as he's dealing with right hamstring soreness. This is no surprise since coach Doc Rivers said on Friday that Williams will be "for sure" be rested on Sunday. No one player will replace his production, but guys like Patrick Beverley and Tyrone Wallace should see more minutes off the bench.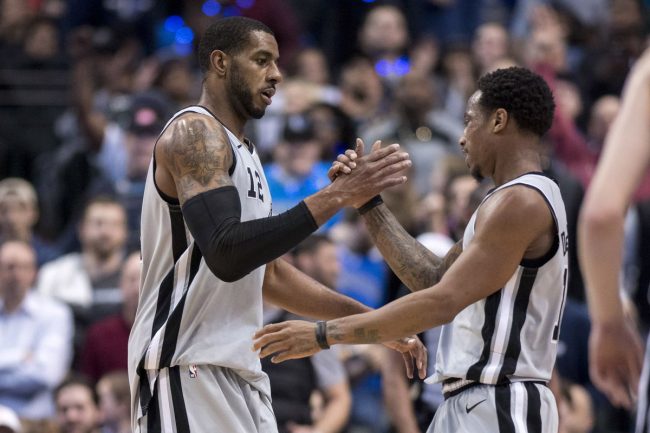 Clippers vs. Spurs Predictions
This will be a tough game for the Clippers with an inactive Williams and a banged-up Gallinari. We'll take the home team Spurs in this game, especially with DeRozan back in the starting lineup.