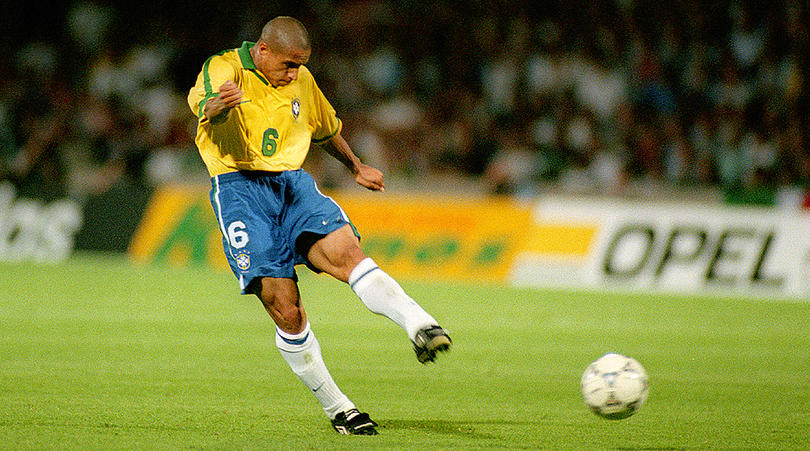 Sometimes only the players know what is going on inside their heads and instead of doing things the easy and simple way they go for the unorthodox in an attemp to catch the goalkeepers unprepared. Many have failed, but below you will see some truly memorable masterpieces, including Roberto Carlos, Juninho and Zlatan Ibrahimovic.
Roberto Carlos Brazil vs France
Fabien Barthez was certainly not expecting the ball to make such a trajectory. He hit it so hard with the outside of his foot, that on a first look it flies away from the goal, but then the ball somehow ended in the back of the net.
Zlatan Ibrahimovic Sweden vs England
After Zlatan saw that the keeper is away from his box he did not wait for second invitation. Here Zlatan is just being Zlatan by doing something nobody expected.
Roberto Carlos Real Madrid vs Espanyol
Another Roberto Carlos goal, this time wearing the Real Madrid colours. When everybody was expecting a cross, almost from the outline, again with the outside of his foot Carlos decided to go directly for goal. None of his teammates, nor the fans regretted his decision after.
Mauro Bressan Fiorentina vs Barcelona
What a better way for the world to notice you, than scoring an amazing bicycle kick from outside the penalty box in a Champions League game against one of the biggest clubs on the planet. This was the cherry on the top of his career.
Juninho Pernambucano Lyon vs Ajaccio
Legends of the modern game like Andrea Pirlo and Thierry Henry described him as the best free kick taker ever. This is just one of many as he has scored 44 of his 100 goals for Lyon from set piece routines. All the goalkeepers were prepared for what was about to come, but only a few managed to do something else, than pick up the ball from the net.