Fresh off their win over the Lakers on the road the other night, the 76ers try to keep it going against late, and at #3 in the East, they'll have a chance to climb ahead of both the Bucks and Raptors. This is a team with a lot of talent, and one that will not back down from any team. They have a legitimate chance tonight, and how they start the game will say a lot about it.
Golden State is the hottest team in the NBA, and now rumors are swirling that DeMarcus Cousins could actually re-sign with the team, something that nobody could have seen coming. Steph and Klay keep taking turns as being the one to score 30-50 points on a nightly basis, and Kevin Durant has been on a role. This team is very scary, and the thing is, they are still just getting started.
Sixers @ Warriors Odds
Spread: GS -9.5
O/U: 241 (Under)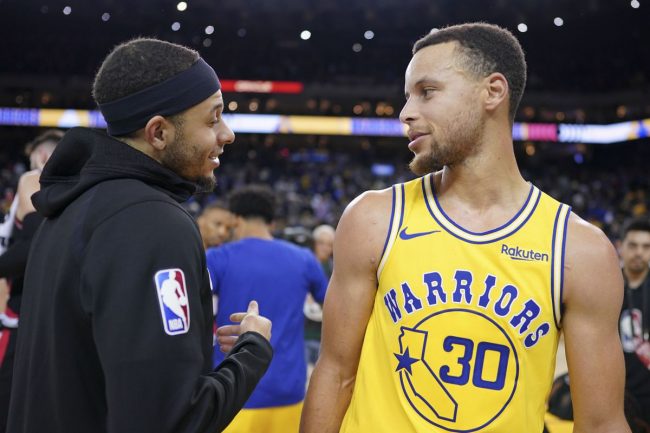 Sixers @ Warriors Stats
Sixers: The #4 scoring offense in the league hopes to keep it going in their contest with one of the top teams in the league today. Joel Embiid is averaging 27 points and 13 rebounds while showing that he can be durable. Jimmy Butler has been up and down for this team, but whenever they do need a basket, he shows up to knock it down for them. Ben Simmons has continued to impress, though isn't doing anything better right now than he did last year. They will need Simmons scoring, as well as his defense in this contest.
Warriors: The highest scoring team in the league, yet again, the Warriors have been killing it this year. AT 36-14, they have the best record in the West, with the Nuggets right on their tails. DeMarcus Cousins is averaging 15-7-4 in five games, while only playing 21 minutes a contest, but all he has to do is avoid foul trouble, and his minutes will go up. We all know what Steph, Klay, and KD are able to do, so if Cousins does come around, well, that's the end of the league as we know it.
Sixers @ Warriors H2H
This is the first of two meetings between the two teams, with the second one happening in Philly on March 2nd.
Sixers @ Warriors News
Despite the back injury he suffered late in the team's last game, Joel Embiid should be good to go for tonight's game, as he has been left off the injury report. Jonah Bolden may sit again.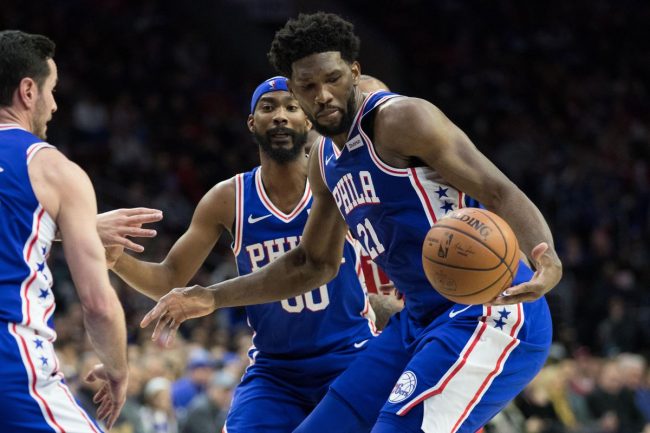 Sixers @ Warriors Predictions
Bet PHI +9.5! This is going to be a battle, and a solid beginning to the game for the Sixers will carry them into a duel with the Warriors.
Klay is going to hit nine threes tonight, but Philly will be keeping it close.