It has been an up and down year for the Nets, with a horrible 8-18 beginning turning into a 26-23 mark after an 18-5 stretch. But now they have been on the downward spiral, with the return of Spencer Dinwiddie unable to lift them to a victory. D'Angelo Russell continues to show why he was an All-Star, but it was their defense which has cost them twice in the past week, against both the Wizards and Hornets.
Miami, on the other hand, picked up one of the craziest wins of the season when they beat the Warriors on a D-Wade buzzer beater. They lost to the Rockets by three however off the last-second Dion Waiters miss, so they had the sweet taste of victory and bitter aroma of defeat in consecutive nights. They are fighting for the last playoff spot in the East, and have some work to do in order to make it back there.
Nets @ Heat Odds
Spread: Miami -4
O/U: 220.5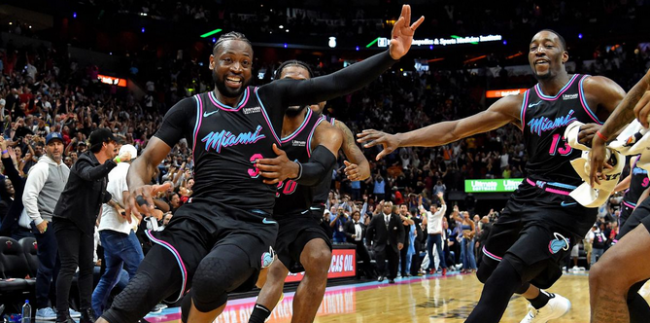 Nets @ Heat Stats
Nets: The #16 scoring offense in the league, nothing about the Nets will wow you. They are full of gritty players who can get buckets and players who put the team over the individual. D'Angelo Russell leads a group of seven guys in double figures with 21 points per game, adding seven assists to his nightly average. Spencer Dinwiddie, averaging 17 points and five assists, finally returned, which should give them a boost in the long run. Joe Harris and DeMarre Carroll have both been shooting the ball impressively from three.
Heat: They also have various players scoring in double figures, led by Josh Richardson's 18 a night. Goran Dragic finally made his return to the lineup a few games ago and is already scoring 27 points again. They have sorely missed him this year. Hassan Whiteside has been decent of late, but the team does lack a true star. Many of their guys can create their own shots and get to the basket, but no one guy can post 35 points whenever they need it. Wade is having a great last year, but he doesn't come alive until they absolutely need him.
Nets @ Heat H2H
This is the second of three meetings between the teams. When they met way back on Nov. 14, both teams were short-handed. Wade was out for Miami, while Jarrett Allen sat for Brooklyn. The Heat emerged with a 120-107 in Brooklyn, thanks to Tyler Johnson's (now in PHX) 24 points. Dinwiddie led the Nets with 18.
Nets @ Heat News
James Johnson and Hassan Whiteside are both questionable to play for the Heat.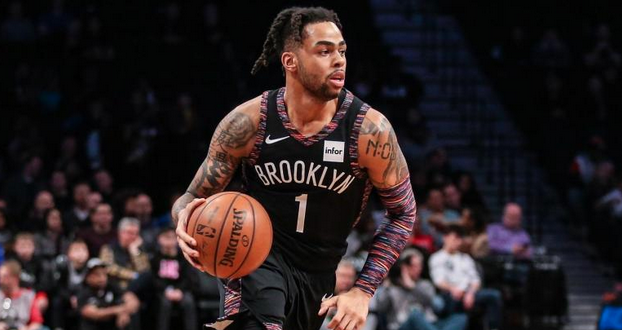 Nets @ Heat Predictions
Both of these teams are fighting for their playoff lives, which will make for an entertaining basketball game. D'Angelo Russell is going to go for 35 on the night, while D-Wade scores 25. The game will go down to the wire, but the Nets will ultimately bounce back for the win.