After a pair of impressive wins over the Magic and Spurs last week, the Knicks have slipped back into lose-first mode, getting absolutely man-handled by the Clippers last night. This is a team that would prefer the #1 pick in the draft to a few extra wins here or there, and that much is clear. But every night, they have to come in ready to attack, and that is something we have not seen. What people don't understand about "tanking" is that teams will be negatively impacted into the next season.
The Kings, on the other hand, are vying for the final playoff spot in the west, but they have been struggling of late. Four losses in a row have the team three games behind the Spurs, and they have some catching up to do. This is a talented bunch of players, most of them young and hungry, and so they have to use that to close games out. Even with Marvin Bagley III out, they can't make excuses.
Knicks @ Kings Odds
Spread: SAC -11.5
O/U: 232 (OVER)
Knicks @ Kings Stats
Knicks: Dennis Smith Jr. is averaging a team-best 15 points per game since coming over, and has looked pretty impressive. So had rookie Mitchell Robinson of late, as he is posting double-doubles left and right while blocking every single shot that is attempted in his wheel-house. Allonzo Trier continues to try to make the case that he belongs on one of the All-Rookie teams with his 11 points per game and strong performances.
Kings: Six players are scoring in double-figures for this team on average, led by Buddy Hield. He has come a long way from a year ago, averaging 21-4-5, which are the numbers of a borderline All-Star. He is scoring at a wild rate and shooting 44% from beyond the arc. De'Aaron Fox and Bogdan Bogdanovic have both been terrific playmakers, not only creating for themselves, but for their teammates. They have the Knicks, Celtics, and then the Knicks again in their next three, giving them a serious chance at three straight wins.
Knicks @ Kings H2H
This is the first of two meetings between the teams this season. They will meet again at the Garden on Saturday.
Knicks @ Kings News
Mario Hezonja (left leg contusion) will not travel with the Knicks on their road trip. Frank Ntilikina (groin) and DeAndre Jordan (ankle) should both be considered doubtful after missing yesterday's game against the Clippers.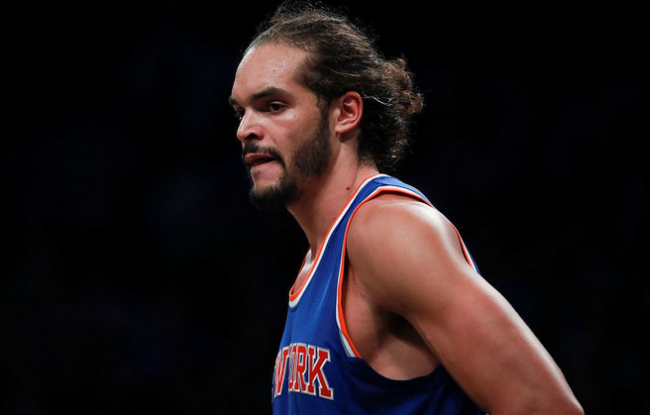 Knicks @ Kings Predictions
Be sure to bet SAC -11.5! This is a very talented bunch who would love to end the franchise's NBA-long 13-year playoff drought. We see the Magic snapping out of their long funk in the east, and so the Kings hope to follow suit here in the west.
The Knicks will likely be competitive in the opening quarter, but this will end up as a blowout, mark it down.